Discover every detail you need to know about the popular tea of recent years, matcha tea!
What is Matcha Tea?
Arguably the most popular beverage of the last few years and quarantine days, matcha is a variant of green tea. It is possible to say that it owes its fame to his latte rather than plain brewing tea. Green tea, which has been on the healthy diet lists for a long time, is now known to everyone, but we are just mingling with the popular matcha tea.
To summarize briefly, matcha is a type of green tea we know and love very much. We can say that it's younger sister whose health advantages are increased. It is obtained by grinding fresher and young tea leaves in powder form. Core leaves grow exclusively in the shadow parts of the green tea fields. The fact that the leaves with a much brighter green color are collected by hand one by one and obtained by grinding on the stone for an hour are among the factors that make it valuable. It contains plenty of antioxidants. It is also grown as an indispensable part of the famous tea ceremony in the high regions of Japan.
The most important benefit of matcha tea: The friend of the immune system
In order to make the tea of this green shining healing powder, it is necessary to add it to hot water and whisk it well. At this point, it is separated from green tea, which is left in hot water and brewed. According to experts, when removing green tea leaves from your brewed water, we lose some of their benefits.
Matcha; It is more effective than green tea, as it is made from all of the leaves and completely blends into the water you whisk together. Green tea and matcha contain a certain amount of caffeine, albeit much less than coffee, but matcha is more concentrated.
Matcha tea contains a chemical component that strengthens the immune system (epigallocatechin gallate ECGG), again in higher amounts than green tea. Therefore, it is said to be effective for fighting cancer, heart diseases and cholesterol. With all these, the price of matcha tea is of course higher than green tea.
Matcha tea is also a calming tea that has a relaxing effect. Drinking after a long day can help you get away from the stress of the day.
How to make a matcha latte?
It is recommended to sift the matcha with a very fine strainer before mixing it with water. It is possible to prepare brewing tea easily by whisking it with hot water.
However, preparing it with milk as the most popular beverage of recent times, "matcha latte", makes tea easier to drink and taste. It can be prepared with hot milk or cold milk.
ingredients
1 teaspoon of matcha powder
1 teaspoon sugar, optional
3 tablespoons of hot water, around 70-80 ° C
250 ml cold or 300 ml hot milk
preparation of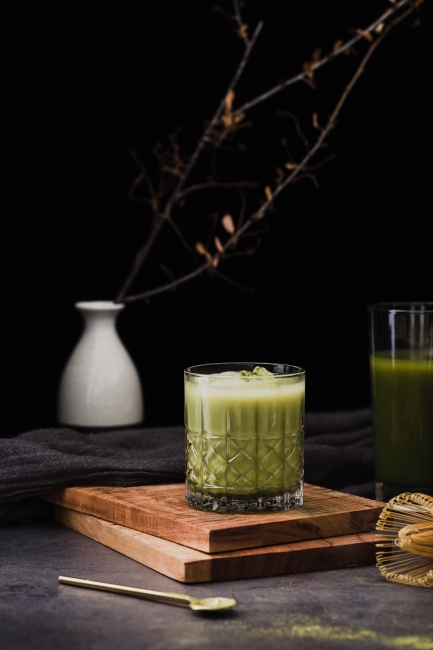 Pour the matcha and sugar into the bowl where you will prepare tea. Add the water. Whisk and stir well until it is smooth and the powder particles are completely gone. If you are going to use the milk hot, heat it in a separate bowl. While it is slightly warmed before boiling, remove from heat and add to your tea. Stir well. You can also sprinkle some matcha powder over the tea to decorate. You can also prepare a cold latte by adding cold milk without heating it. You can add ice to serve colder.
Lead amount is the only negative thing about Matcha tea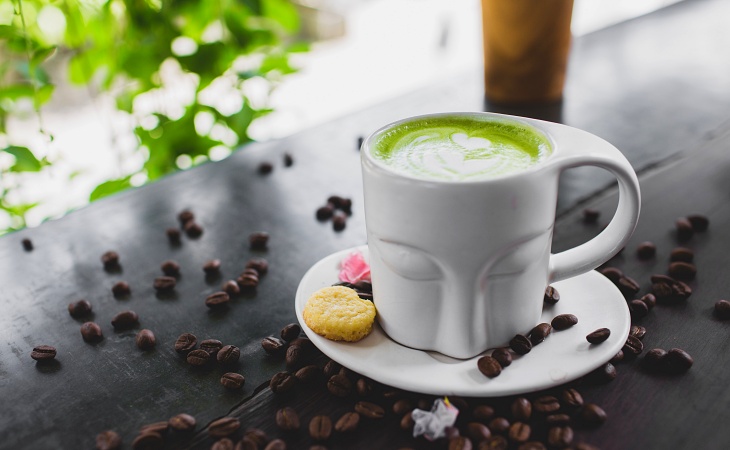 A quality matcha must be light green and smooth. Lower quality products can be yellowish tones and grainy. Good quality matcha never leaves a bitter taste in your mouth. The amount of lead contained in the matcha leaves is the only negative thing about this magic powder for now. However, the final conclusion reached in the tests conducted with many top segment brands is that matcha and green tea do not transfer lead to the water they are brewed and mixed with. Therefore, the numerous advantages it provides are superior.
Where To Buy Matcha Tea?
The quality of matcha tea is extremely important for a delicious and healthy experience. That's why your priority should be the quality of Matcha tea, not the price. We will search the internet and provide you online stores that sell the best quality Matcha tea. Until then, you can use the Amazon link below to buy your Matcha tea.
---
Let's share!