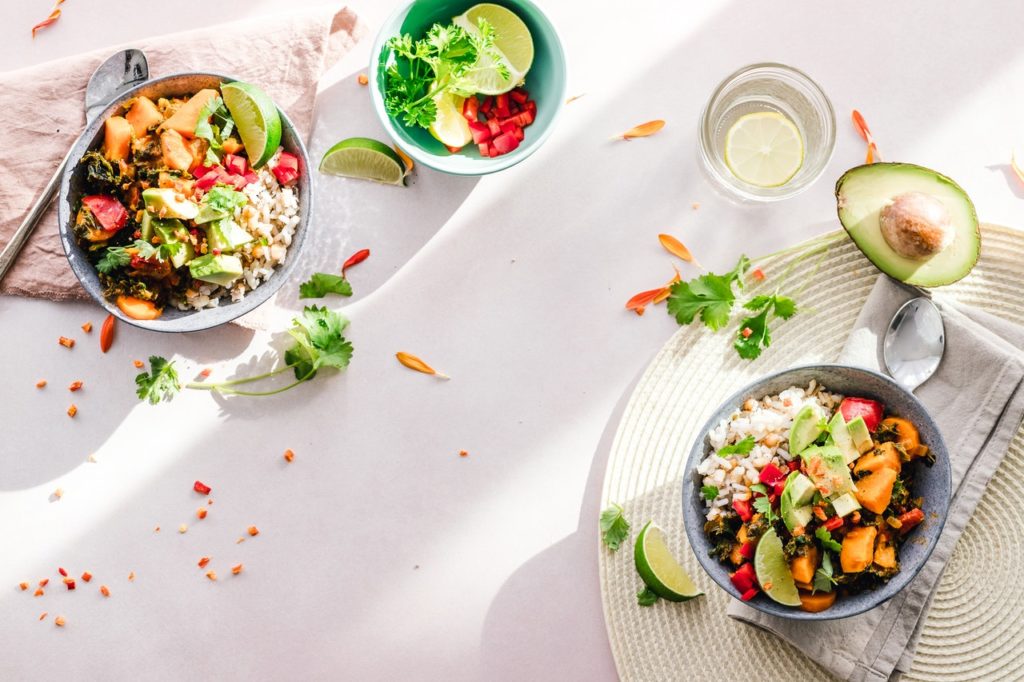 A Popular Weight Loss Approach
No matter if you are a fitness fan or a weight loss newbie, you have probably come across the infamous Keto diet more than once. Although this dietary approach is very popular, not all people who give it a shot end up losing weight long-term. How do I maximize my weight loss on Keto? This question keeps a lot of Keto believers up at night. If you want to cut your losses and ensure your Keto success, BetterMe has got you covered! Read on to find out how to take your low-carb lifestyle to the next level and crush your Keto goals!
The Basics Of A Keto Diet
The Keto diet is all about reducing your carb intake and doubling down on fats. The main goal of this nutritional plan is to trigger ketosis – a state where your body uses ketones produced from fats as a primary energy source.
How Do I Maximize My Weight Loss On Keto?
If followed correctly, the Keto diet may offer you a number of benefits, including weight loss and appetite control. Therefore, if you want to enjoy them all, follow these recommendations:
Limit your carb intake
First things first, you need to learn which foods could potentially kick you out of ketosis. Naturally, when following the Keto diet, you should avoid foods rich in carbs, starches, and sugars. According to medicalnewstoday.com, the human brain uses about 120 grams of carbs in a day. The same source recommends that when following the Keto diet, your carb intake should be limited to 20-50 grams per day. Keep away from such foods as most fruits, grains, legumes, starches, sugary drinks and snacks, alcohol, low- and no-fat dairy.
Up your fat intake
Since the Keto diet is a high-fat diet, your menu should include fatty fish and seafood, meats, full-fat dairy, certain veggies (including cruciferous vegetables, pepper, zucchini, olives, eggplant, lettuce, spinach, and others), oils, and fatty foods, and nuts in moderation. If you're craving sweets, berries, whether frozen or fresh, are your best bet (strawberries, raspberries, blueberries).
Create an adequate caloric deficit
Any successful weight loss is based on an adequate caloric deficit. This means that you need to consume fewer calories than you burn. Experts recommend shedding 1-2 pounds a week, which equals 3,500-7,000 calories. To reach that result you need to reduce your daily energy intake by 500-1,000 calories. Such a weight loss pace is healthy and sustainable.
Fight your stress
Oftentimes stress causes emotional eating and overeating. It may trigger various unhealthy food cravings, such as junk food, sweets, and alcohol. Besides weight gain, increased stress levels may also lead to various other health problems. Therefore, if you want to know how to speed up your weight loss on keto, you need to learn how to fight your stress. You can try yoga, meditation, various relaxation techniques, or simply avoid your stress triggers, if possible.
Hydrate properly
Staying properly hydrated never hurt anybody. On the contrary, it is essential for the proper functioning of your body and may help maximize your weight loss on keto. Make sure to drink plenty of water, plain, as well as water from foods, and unsweetened tea and coffee. You may stick to the standard 8 glasses of water per day, however the best indicator is your thirst.
Get enough sleep
Having a proper shuteye can help you reduce stress and improve your overall wellness. It is also beneficial for your weight loss. An average adult should sleep about 7-9 hours per night. If you often find it difficult to fall asleep try various relaxation techniques. You can also ensure that you are in a sleep-friendly environment: the temperature in your room is cool; all the light and noise sources are off; your bed and pillow are comfortable and provide your body with proper support. Also avoid drinking coffee, alcohol, and smoking before going to bed.
Work out regularly
Increased levels of physical activity not only add to your energy expenditure but also promote better overall health and muscle growth. The latter can increase your metabolism, helping you burn more calories even at rest.
Before every training make sure to properly warm up to prepare your body for the following physical activity. Your warm-up should consist of light cardio and stretches, this will increase your blood flow, and reduce the risk of injury. After the workout perform a cool-down, to minimize post-workout muscle soreness.
In the meantime, incorporating a ketogenic dietary supplement is also a good idea. An article from Healthcanal shows that the Beta-hydroxybutyrate in supplements may help increase energy levels for the period of ketosis as well as help the body conform to the keto eating plan.
Things To Keep In Mind When Starting The Keto Diet
Like any other nutritional plan, the Keto diet has certain aspects that may make the whole weight loss process a bit more complicated. Here are some things to which you should pay attention when starting to follow a Keto diet:
Keto flu
Keto flu is a set of symptoms a person experiences during the first few days or weeks. These symptoms include fatigue, nausea, vomiting, lack of energy, and headaches. This is the result of an abrupt cut in carb consumption.
Workout intensity
When following a Keto diet, you may need to adjust the intensity of your workouts. If you feel that you can't perform as well as you did before you started dieting, don't worry, this is quite a common thing. The solution is to stick to such workouts as low- to moderate-intensity cardio, weightlifting, yoga, and others.
Join the 98.5 thousand people who rated the BetterMe app on App Store and begin your weight loss journey right now!
Conclusion
The Keto diet may be beneficial for your weight loss if you avoid carbs, consume plenty of fatty foods, create a caloric deficit, follow a regular workout plan, get enough sleep, reduce your stress levels, and stay hydrated. Before starting to follow any new diet or workout plan, make sure to consult a specialist.
This article is intended for general informational purposes only and does not address individual circumstances. It is not a substitute for professional advice or help and should not be relied on to make decisions of any kind. Any action you take upon the information presented in this article is strictly at your own risk and responsibility!
---
Let's share!