What is a vegan nutrition diet or vegan diet, how is it applied, what are vegetable protein sources? Everything you wonder about vegan nutrition is in this guide!
Although environmental pollution, climate change and sustainability have been on the agenda for a long time and are at the top of the issues that concern us all very closely, many people with Covid-19 have started to approach the use of resources more carefully. In addition to the search for protein-based and alternative proteins, most people turn to sustainable or plant-based protein sources in this process.
The biggest proof of this is that the demand for plant-based and vegan products has increased by 72 percent in the last 3 months. If you consider the probability of the world population reaching 10 billion in 2050 and the environmental problems that will occur with it, you can review your awareness of natural resource use once again. We have answered all your questions about vegan life, which plays a big role in sustainable life.
What is a Vegan Nutrition Lifestyle?
When you talk about veganism, many people use the word "diet" in general. After all, one of the most well-known aspects of a vegan nutrition lifestyle is not eating animal by-products. However, treating veganism only as a diet does not count as a full focus on the spirit of this lifestyle. There's more to the veganism principle than just controlling what you eat.
Basically veganism; It is a lifestyle devoted to avoiding any animal products in your food, skin or clothes, in all the products you use, in short in every area of your life. It can be said that plant-based nutrition is the first stage of being 'vegan'.
In a broader sense, this is the first step in adapting to veganism that will cover every aspect of your life. Since our topic is mostly nutrition, we are dealing with this aspect of veganism, namely plant-based nutrition. If you want to try a vegan nutrition diet but don't know how to get started, we've compiled information to help you.
First Steps to Start a Vegan Nutrition Diet
Find the Right Addresses to Shop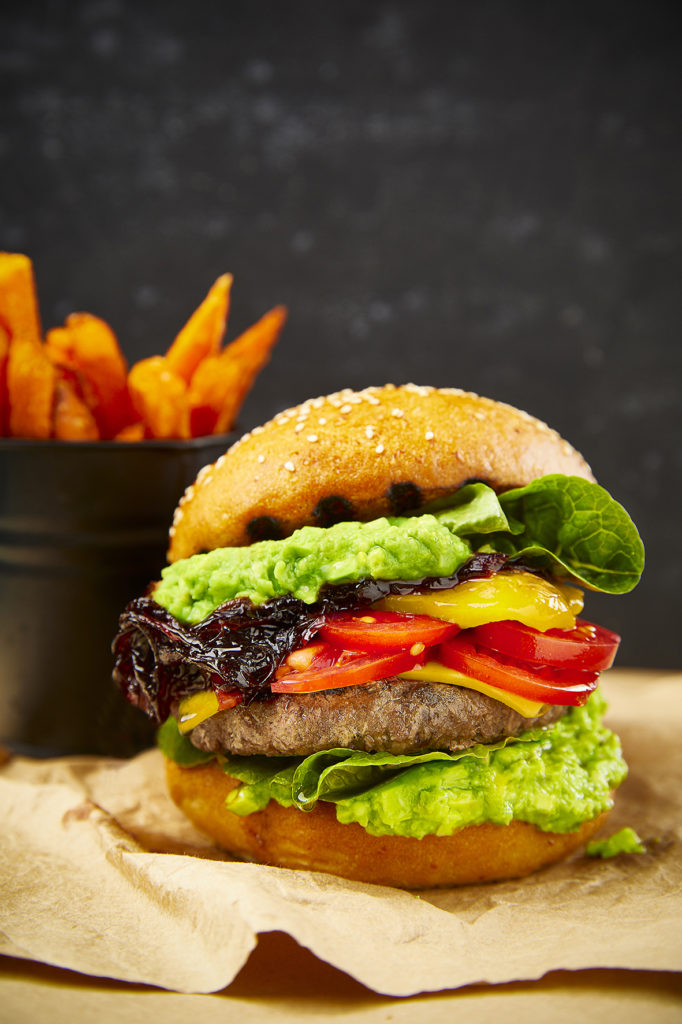 Find a reliable source for vegetables, fruits and all your vegan needs on your list. Having a lot of variety as well as the freshness of the vegetables and fruits will make your job easier.
What to Have in Your Kitchen?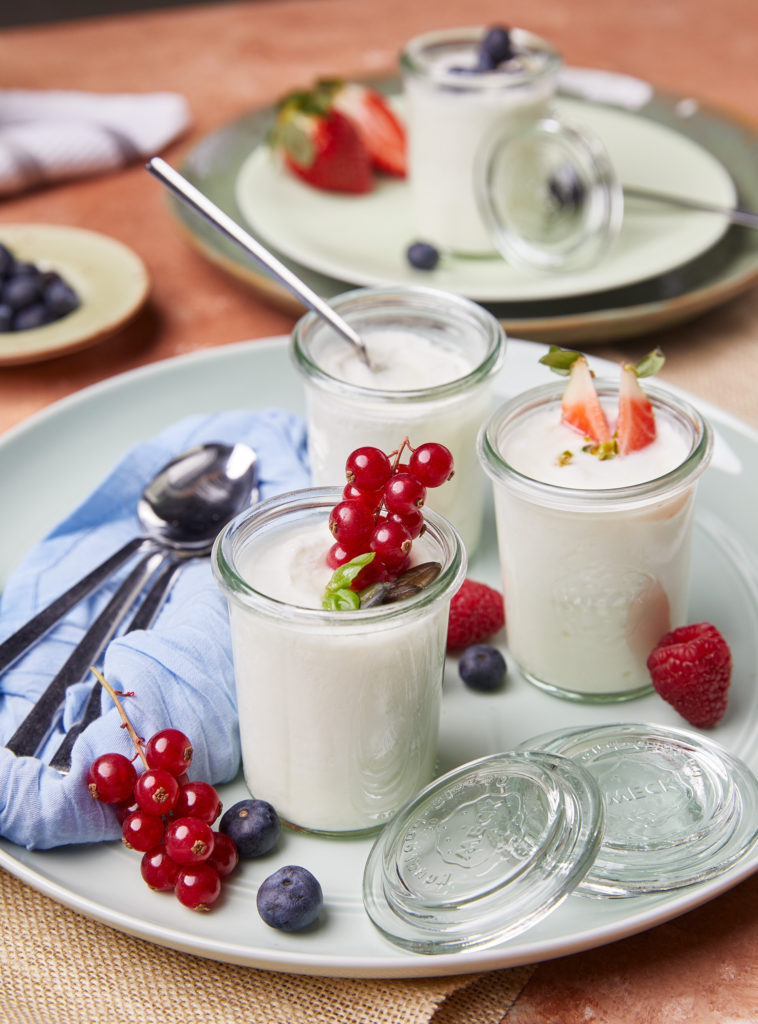 Other foods that are frequently featured in vegan nutrition recipes and we recommend keeping them in stock:
Tofu, Tempeh: Provides a versatile protein-rich alternative to meat, fish, poultry and eggs in many recipes.
Legumes: Foods such as beans, lentils, and peas are excellent sources of many nutrients and beneficial plant compounds. Sprouting, fermenting and cooking correctly can increase nutrient absorption.
Raw nuts and their spreads: They are especially good sources of iron, fiber, magnesium, zinc, selenium and vitamin E.
Seeds: These are hemp, chia and flax seeds containing protein and beneficial omega-3 fatty acids.
Calcium-fortified herbal milks and yogurts: They help with the recommended calcium intake for vegans.
Algae: Spirulina and chlorella are complete protein sources.
Nutritious yeast: An easy way to increase the protein content of vegan nutrition meals and add an interesting cheese flavor.
Whole grains: Cereals are sources of complex carbohydrates, fiber, iron, B vitamins and various minerals. Teff, amaranth, and quinoa are particularly high-protein options.
Sprouted and fermented plant foods: Sauerkraut, tempeh, miso, sauerkraut, pickles, kimchi, and kombucha often contain probiotics and vitamin K2. Sprouting and fermentation can also help increase mineral absorption.
All fruits and vegetables: Leafy greens such as spinach, kale, watercress and arugula are particularly high in iron and calcium.
Prepare Possibilities
Take seven days for this first step. Evaluate the possibilities in a week. Do not remove anything from your diet at this stage. Instead, list the foods that you really want to eat, that do not contain meat, cheese or other animal products. Your goal is to develop a list of foods that will work for you.
Make separate lists for breakfast, lunch, dinner, and snacks. Under each heading, write the suggestions you want and love. If you normally eat a breakfast of cereal and dairy, consider this as an opportunity to try almond milk. Try any vegetable milks you can try. Decide which one you like best.
Make Trials
Follow the recipes you haven't tried before with products from your newly created, favorite vegan nutrition list. Prepare alternatives and snacks for every meal with new products and new recipes. Try your pancakes with bananas instead of eggs. If scrambled eggs are for you, do it with scrambled tofu. Tofu has almost the same consistency as egg whites and you can mix it with nutritious yeast for flavor.
Take Action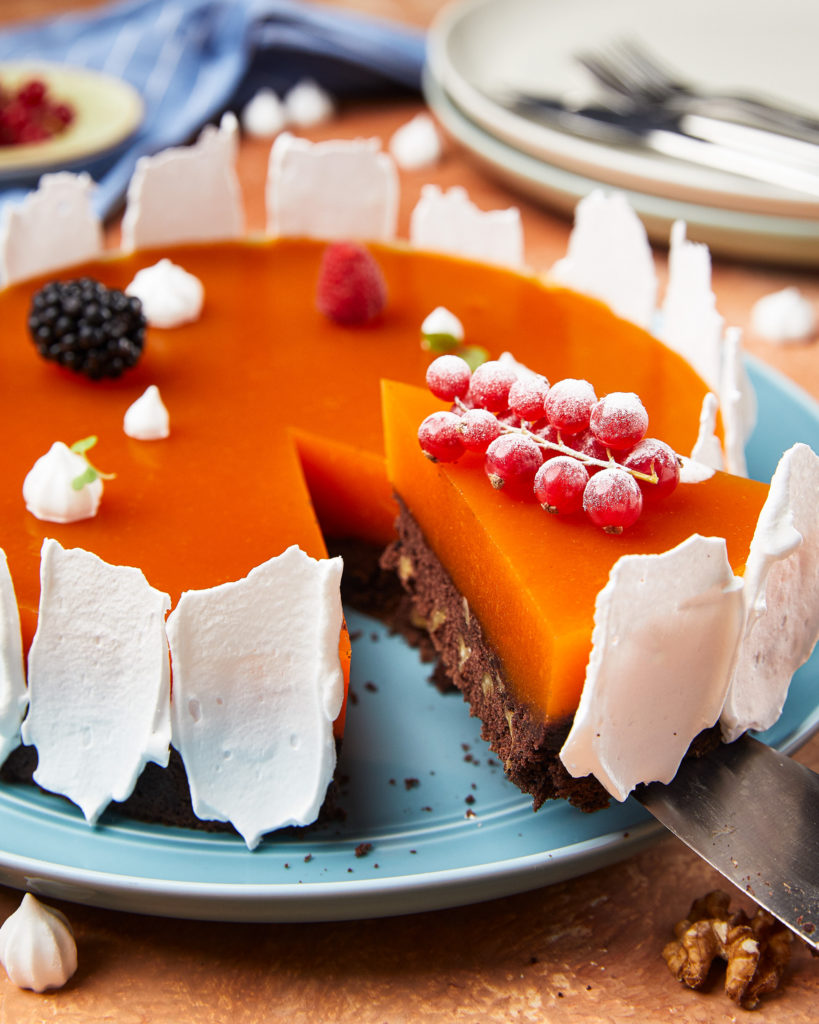 For three weeks, adapt whatever you eat to a plant-based diet and avoid animal products altogether. Think it's easy, convince yourself. Be convinced that it's only three weeks, and don't stress because you've already chosen the foods you love. Stock up and get started.
During this three-week phase, try not to be rigid. Your goal is to really see what a vegan nutrition diet can do. Meat, cheese, etc. Don't be afraid to use substitutes. Take care of the variety, do not get stuck in the salad. Make the transition easy with alternatives such as great veggie burgers, veggie (carrot) hot dogs, vegetable milk yogurt.
In the later stages of your vegan nutrition life, step out of the greenery and discover the wide range of vegan nutrition products with online vegan nutrition stores. Adopting this lifestyle may have challenged you at first. However, plant-based hamburger patties will not look like old tastes; You can access basic foods containing alternative protein such as vegan soudjouk and vegan cheese from online vegan stores and enrich your meals.
You should not forget that with a vegan lifestyle, you are refreshed not only in your diet but also in your personal care. Although sometimes this stage can be overlooked, you can find vegan toothpaste, toothbrush and shampoo just an arm's away with online vegan nutrition stores.
Search
Be open to discovering vegan nutrition products, vegan nutrition restaurants, vegan nutrition books, new recipes and new websites that are new to you. You will find more and more treasures. As you find it, you will feel more comfortable and realize that your job is facilitated.
Remember Not All Vegan Foods Mean Healthy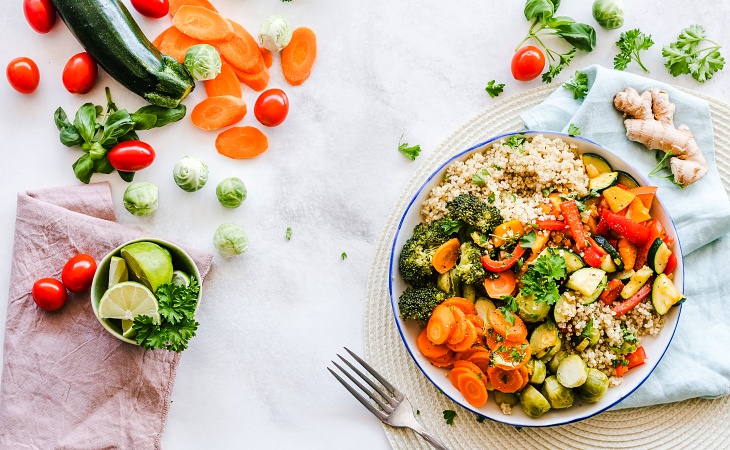 The best advice we can give to a beginner in veganism is that they should start questioning everything. All labels should be read carefully, checking the contents. Processed, fried, sweetened, floured; Vegan but not nutritional junk foods are plentiful. A vegan can actually eat quite unhealthy. This is a matter of preference. But if you started out by thinking about making a difference to your health, that means you should be eating mostly with a focus on herbs. All foods should be unprocessed, fresh, in season, healthy, sometimes raw, flavored with natural alternatives instead of sugar, and increased nutritional value with spices and seeds.
Be Aware of Change, Evaluate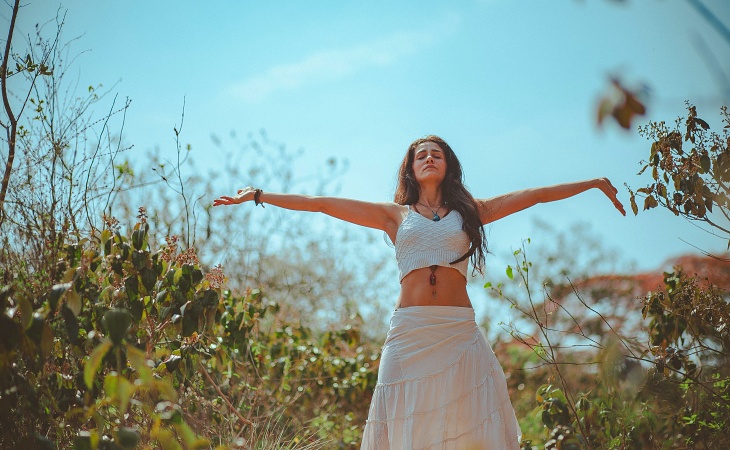 Measure your progress after 21 days. You will likely discover two things: First, you are healthier. You will have lost a few pounds. Your blood sugar will be balanced. Your digestion will be better, and even your mood may be better. If you check, your cholesterol and blood pressure will likely have improved as well.
Second, your tastes will begin to change. Although this is not the result you expected, you will realize that it is a wonderful feeling. Your happiness may surprise you when fatty animal products that can get you in trouble are becoming less appealing, and you find new flavors to discover.
Think Big When You're Stuck
Think about who else would benefit from your new healthy choices. The environment benefits significantly when people remove animal products from their plates. It goes without saying that animals benefit. It may seem impossible to believe, but Americans eat more than 1 million animals every hour. Imagine taking a big step towards helping the creatures with whom we share this planet. Appreciating all the benefits will help you maintain your determination in doubtful moments.
Focus in the short term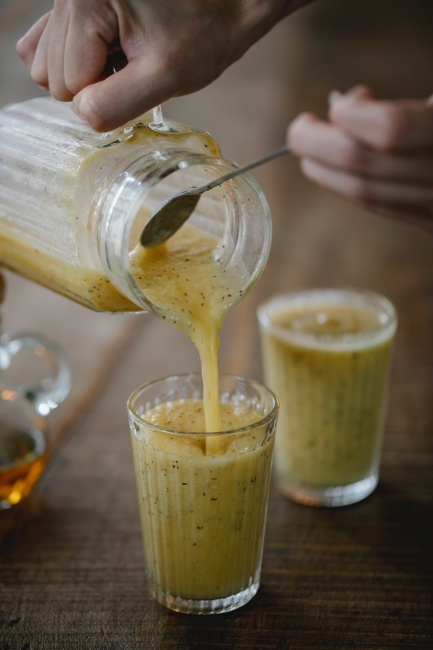 Do not think too far. Until this stage, you may feel that you will never want to return to your previous eating style. But don't feel like you have to make any long-term decisions. Just focus on what you are eating now. As the benefits continue to come, it will be easier for you to make decisions and move on.
Drink Enough Water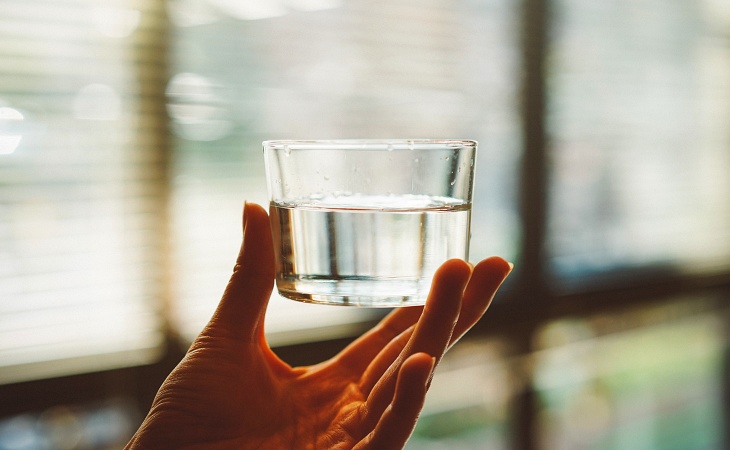 Drinking enough water is important for everyone. But it's especially important for those who consume a lot of fiber, such as vegetarians and vegans. Vegetarians tend to get higher fiber, as fiber-rich legumes, vegetables, and whole grains are essential elements in a healthy vegetarian diet. Drinking more water while eating fiber helps the fiber move through the digestive tract and can prevent problems such as gas, bloating and constipation.
Take Protein
The issue that sticks to mind the most and you will probably encounter the most is whether you are getting enough protein. Animal meat is a complete protein source. It has all nine essential amino acids that are essential for the functioning of the human body.
To be more specific, there are a total of 20 amino acids for the protein we need. However, the human body cannot produce the 9 essential amino acids on its own. That's why it's so important to get it from food. However, to make the same protein from animal food, more than one plant source is needed throughout the day. Your body works perfectly to put these nine amino acids together. Therefore, diversity is the key to getting enough protein in a vegan nutrition diet.
Vegan Protein Sources
Beans, lentils tofu / tempeh (soy should be consumed in moderation), peas, raw nuts, seeds and grains are the highest sources of protein. The food with the highest proportion of vegan protein is quinoa. Quinoa is actually a complete protein source on its own. Interestingly, protein is also found in many vegetables, including broccoli. If you eat a wide variety of unprocessed foods, you don't need to think too much about getting enough amino acids or proteins.
Fats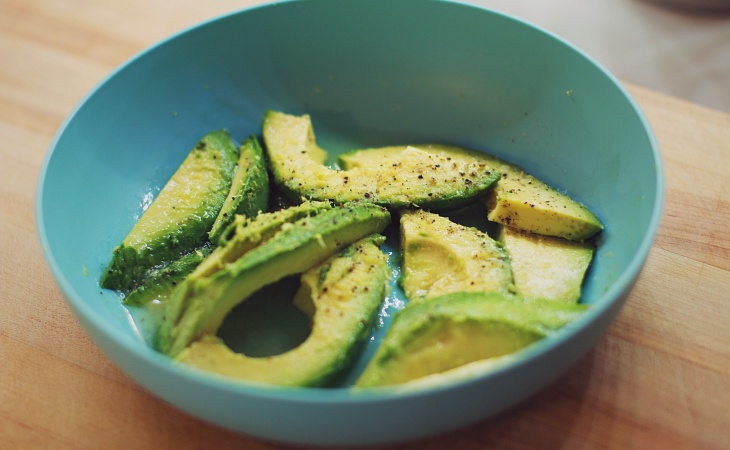 The important thing is to make sure you get a serving of protein and healthy fat at each meal. Healthy vegan oil recommendations;
Avocado
Raw nuts
Seeds
Coconut
Olive
Soy (in moderation)
Coconut oil, olive oil, avocado and sesame oils.
Do I Need Vitamins?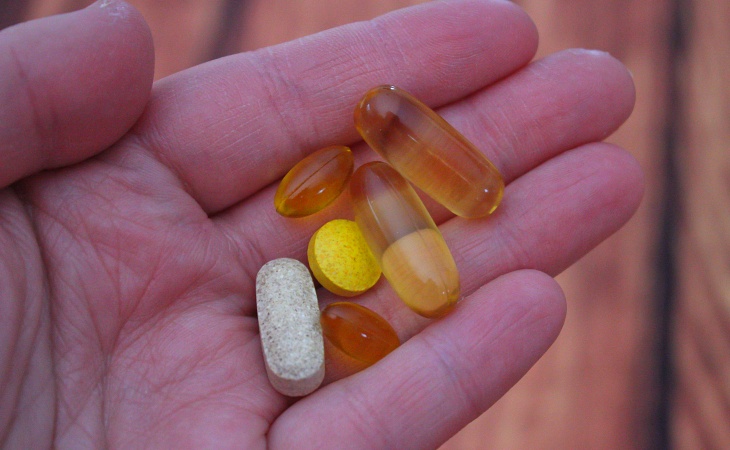 Yes, B12 is a must-take supplement for vegans, as B12 is not found in any food on a vegan nutrition diet. You may also need to take vegan Omega 3 supplements, iron supplements, or more, depending on what you eat. We strongly recommend that you consult your doctor and have a test to see what your special needs are.
---
Let's share!