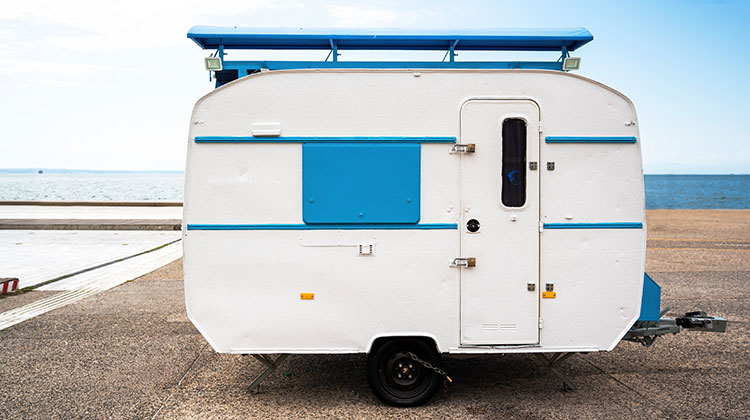 Given the uncertainty we currently face about jetting off and enjoying holidays abroad, 2021 is the perfect year in which to show your home nation some vacation appreciation. You don't necessarily have to venture overseas to enjoy the traveling adventure of a lifetime — you can experience the thrill of a good holiday right on your doorstep!
If you want to make memories that last forever on your next home-based vacation, you should seriously consider hitting the road in a motorhome. This will afford you complete control over where you travel when you stop and what you visit when you embark on your traveling adventure. Also check out this article from camperguide.com on what to bring when going hitting the road with your RV motorhome.
For advice on getting the most out of your motorhome, be sure to read on.
How to Get the Most Out of Your Motorhome?
Get to grips with motorhome driving
If you haven't been behind the wheel of a heavy-duty vehicle in quite some time, especially, it's imperative that you get to grips with motorhome driving before you hit the road. This will help you remain on the right side of the law regarding motorhome driving regulations, and it will help you keep your vehicle in tip-top condition throughout the entire duration of your road trip. More importantly, however, it will aid you in your bid to keep yourself, your fellow campers, and your fellow road users safe. For advice on how to improve your skills as an RV driver, be sure to check out the 8 Great Motorhome Driving Tips provided by Auto Finance Online.
Invest in some onboard Internet
As appealing as it may be to escape the day-to-day stresses and pressures of the web, there will be times throughout the course of your motorhome vacation when you find yourself with nothing to do. If you don't want boredom to creep in at any point during your holiday, you should seriously consider investing in some onboard internet access. This will allow you to perform recreational tasks such as streaming movies before bed and playing online games when you're not at the wheel.
On a functional level, the web will also help you remain on course regarding reaching your final camping destination. With cutting-edge map technology at your disposal, you will find it easier to take the right turns at the right times.
Modernise your motorhome
You aren't going to get the most from your RV if the vehicle fails to meet modern specifications. Quite simply, if you want to maximise your 2021 camping experience, you must go above and beyond to modernise your motorhome.
Here are four things you can do to achieve this all-important feat:
Re-upholster (replace sagging foam cushions, invest in firm mattresses, etc.)
Change your curtains/blinds to ensure that your motorhome doesn't lose heat unnecessarily
Switch to LED lighting, as they use less energy than other bulbs
Enhance your security measures (as well as keeping you safe, this will also knock some money off your annual insurance premium)
Whether you're a seasoned 'motohomer' or new to the idea of camping out in a vehicle, there's no reason why you can't maximise your love for RVs. Put the advice into practice, and you will get the most out of your motorhome throughout the course of summer 2021.
---
Let's share!