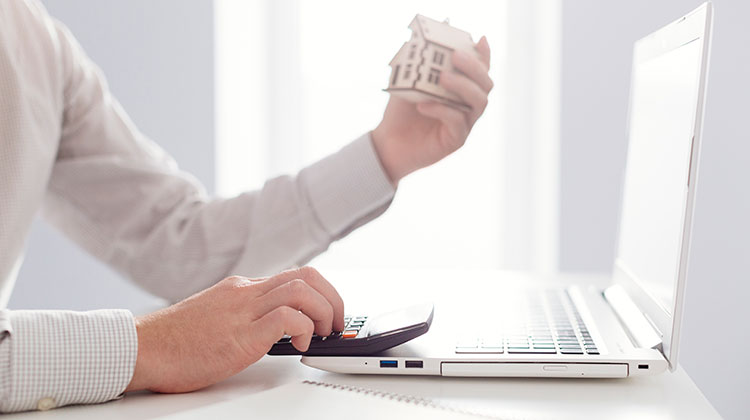 Whether you are looking to rent or buy, moving house is a very big enterprise. While it is often a very exciting time, house researching can also be rather overwhelming. With so many different considerations to keep in mind and the added time pressure looming over you, it can be difficult to remain level-headed. However, understanding what to look for and what your options are can prove invaluable when you are house hunting. This guide is here to help anyone looking for a new home, by providing the ultimate house hunting checklist.
1. Know Your Options
The first step to any successful house-hunting process is to understand all the options available to you fully. The list below has been created to help you better understand the different types of properties on the market.
A Detached House – a detached house does not share any adjoining walls with neighbouring houses, it is completely stand-alone.
A Semi-Detached House – this type of property that shares one common wall with the house next door.
A Terraced House – a terraced house shares a wall on both sides.
A Flat – a flat or apartment is a unit within a building that contains other units.
A Duplex – a duplex is a unit that is spread over two floors, compared to a flat that only exists on one floor.
A Studio Flat – otherwise known as a bedsit is a one-room flat; these dwellings can sometimes have a shared bathroom.
A Serviced Apartment – the rent you pay for a serviced apartment will grant access to services like housekeeping.
Now that you understand a little bit more about what the property market looks like, it is time to focus on your budget. By the way, If you are an Colorado residence, you can sell your house fast in Denver. Simply visit webpage at hbrcolorado and find out more.
2. What Can You Afford
When you are house hunting, there is nothing worse than visiting a property, falling in love with it, only going home, doing the maths, and finding out there is no way on earth you would be able to afford it. To avoid such a heart-breaking moment, it is important that you fully consider what you can afford before you begin visiting properties. When you are thinking about the property that you can afford, you will need to make a few considerations.
Firstly, you will need to think about the upfront costs. If you are purchasing a home, these upfront costs will include the price of the property and the down payment. If you are renting, you will need to consider the size of the deposit you can afford and the rent.
You will also need to think about running costs, that is, mortgage repayments or rent. Running costs also include fees like council tax, gas, electricity. You can check a property's energy efficiency ratings online, which will help you understand what you will expect to pay. Those looking to buy should also expect to pay a bit more for upkeep on older properties. You will also need to consider some additional costs; for example, if you are moving from the city or a more remote location, you will need to factor in travel costs.
When you are looking to buy a house, it is important that you think about a home's resale value. Of course, you will want to choose a home you will be happy in but it is always a good idea to think of the future. What does the market look like, what can you expect to get from this house in five years? Will you have to renovate the house, and will you expect that investment to pay off? These are all important questions to be asking yourself early on.
Once you have a clear idea of the budget you are operating in, it is time to narrow down your search a little further.
3. Finding Your Perfect Location
There is a lot that goes into finding the perfect location for your new home. The below checklist has been created to help you think about everything that goes into finding the perfect location.
Transportation links
Real estate value
Education institutions
Proximity to your work
The proximity of friends and family
Employment opportunities
Crime rates
Food options
Cultural activities
Healthcare facilities
There is a lot of information online that can help you to find out all the information that you need to know about your potential new neighbourhood. There are even resources that can help you find out community demographics based on what newspapers people are subscribing to.
Knowing what options are available to you, what you can afford, and what location you are interested in are key steps to take before meeting with a real estate agent. The more informed you are early on, the better the chances are of an agent finding your dream home in your ideal location.
---