Featured Store: Dormeo
Dormeo has been the home of a great night's sleep for 15 years and has made a huge impact on millions of people all around the world. They have an international success that has contributed to bringing a revolution to the sleeping industry and has educated consumers, who are now more aware that healthy sleep is one of the most important pillars of a happy and fulfilling life.
Dormeo discount codes: Hand-tested ✅
Enter this Dormeo discount code to get £20 off on all orders over £250.
Save an extra £50 off an Octasmart or Ocatspring Hybrid mattress.
Enter this Dormeo discount code to get 5% off on all orders over £150.
Enter this code to get 10% Off Mattress Orders over £250.
Enter this code to get £100 off Octasense Memory Foam Mattress.
Enter this code to get 10% Off Advanced Mattress Orders.
Enter this discount code to get 10% off on all bed orders.
10 Indoor Plants in your Bedroom for a Better Sleep
Plants will help in preparing a decorative room and are extremely useful for your health. Some are known for their soothing and cleansing effects, and can improve your sleep quality. For a better sleep, you should definitely have these 10 plants in your bedroom.
Jasmine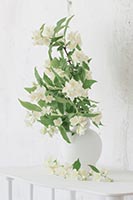 In addition to its pleasant scent, Jasmine will stimulate many of your senses. According to a study, the scent of jasmine plays a major role in making a more peaceful sleep, reducing anxiety and improving your mental performance. Also, jasmine is a plant that will look great in front of your window. Please keep reading to see other indoor plants for a perfect sleep.
Areca palm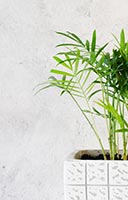 This plant cleans the air, eliminates toxins and carbon dioxide. It is also particularly useful during the winter months when your heating system dries the air, using the ability to release plenty of moisture into the air.
Aloe vera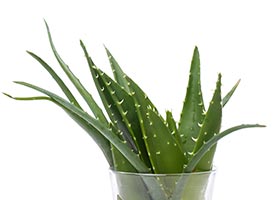 Aloe vera, which has the ability to heal, is the most effective plant that helps remove potentially dangerous chemicals such as formaldehyde. Often the opposite of other plants emits oxygen at night. It also releases volatile substances that positively affect your immunity.
Lavender
You probably noticed that lavender has anxiety and stress-relieving effects. So how about putting small lavender bags under your pillow? The scent of the lavender fills your room and helps you sleep like a baby. In addition, research has shown that lavender reduces crying in infants and can help the baby and mother sleep better. Below are additional indoor plants.
Peace lily
It will help for a more restful night's sleep when you bring this plant to the bedroom. All you need to pay attention to is to keep this plant out of direct sunlight. Because this can cause the plant to wither. Also, be sure to moisten the soil evenly. Continue reading for more indoor plants to see.
Chlorophytum
The Chlorophytum is another plant that removes toxins from the air and helps you sleep well. In addition, this plant purifies bad odors that occur in your room. Absorbs almost all carbon monoxide within 24 hours.
Weeping fig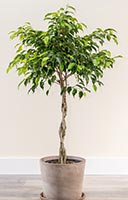 Weeping fig is the #1 air-purifying plant. It removes more than 70% of airborne benzene, ammonia, toluene and other harmful impurities. By processing all these compounds, it also destroys half of the existing microbes. It will both improve the quality of your sleep and look really good in the bedroom.
Snake Plant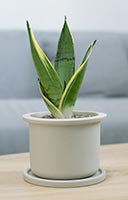 This plant is good for your respiratory and immune system. It helps reduce headaches and high blood pressure. It produces oxygen like aloe vera and removes carbon dioxide from the air at night. Your sleep will be more comfortable thanks to the pasha sword in your bedroom. You may want to take a look at useful guest source with 21 Snake Plant Varieties You Can Grow Inside.
Boston fern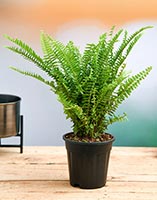 Boston fern or Sword fern is rich in essential oils, flavonoids and other substances. Therefore, this flower will be an excellent regulator for your nervous system and will help you cope with stress. Indoor plants help you sleep better.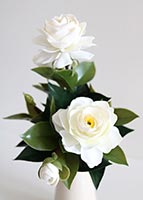 Gardenia
If you want a plant that looks and smells beautiful, gardenia is for you. But it also has an advantage: It also helps you sleep better by reducing stress. Gardenia has a natural soothing effect. One of the best indoor plants for a good sleep.
---
Health & Wellness Savings
"We are made for loving. If we don't love, we will be like plants without water."
― Desmond Tutu