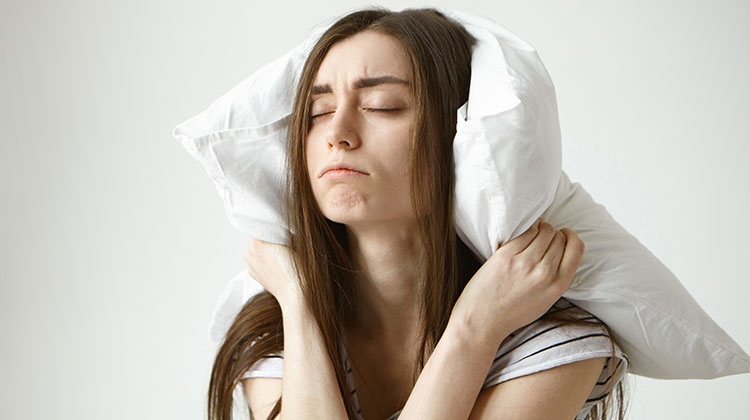 We often say 'You are what you eat' but fail to realize how correct this sentence is. What we eat affects everything we do throughout the day. Be it our exercising, physical health, mental health or even our sleep schedule, the kind of foods we eat affect all this a lot. Let's see how different foods may affect your sleep patterns.
1. Carb cravings
Carbohydrates are good to help you sleep. You might consider eating a carbohydrate-rich diet for dinner. You can also switch to bowls of cereal and other Carb-snacks to munch on for your late-night hunger!
A vitamin-rich diet will also help in sound sleep. Magnesium, iron, vitamin D, B, and E all help in sleeping well. Check out chewwies.com for the healthiest multivitamin mix for sound sleep.
2. No heavy meals
Keep your night meals as light as possible. A lot of researchers have found that fat-rich diets make people uncomfortable during bedtime. As fats make your body feel like you've had a heavy meal, your digestive system becomes active causing discomfort and late-night bathroom calls!
The digestive system works the same in the case of spicy foods as well. You might experience acidity or heartburn if you lie down with a belly full of spicy food. It is advised that spicy or heavy meals should be consumed at least 4 hours before bedtime for good nights' sleep.
3. Cap the caffeine
You wouldn't have coffee before sleeping of course, but beware of hidden caffeine content in things you eat or drink! Even a little amount of caffeine can leave you tossing and turning in the bed.
If you are on any prescription or non-prescription medicines, make sure to check whether these contain any caffeine content. Pills for weight loss or weight gain, painkillers, and cold medicines often tend to have caffeine content even more than a full cup of coffee which might harm your sleep schedule. So before purchasing any drugs, do ask about the caffeine contents and find better alternatives that could help your cause as well as your sleep patterns!
4. No smoking/alcohol before bedtime
Even if those are your favourite ways to relax and end your day, it is not the best for your sweet sleep. Smoking contains nicotine content which works in a fashion similar to that of caffeine. This could be one of the major reasons for you to lie awake on your beds. The type of candles or perfumes you use at night can also affect your physical condition, especially in the case of pregnant women. This blog speaks about safe smells for babies in detail.
Speaking of alcohol, it might help you to sleep faster, but not well. You might sleep in for an hour or two but later you would be churning in the bed with night sweats and nightmares!
Final words
A good sleep schedule not only helps your internal health but also results in better concentration and mental peace throughout the next day. So follow all the necessary steps and have your sweet dreams!
---