TECLA: 3D Printed Earth Houses: Humankind's quest to find alternative worlds continues with NASA's spacecraft Perseverance, which landed on Mars. The most important stage of the plan to live and colonize Mars will undoubtedly be the structures built using 3D printing technology. While the search for life in space continues, life units continue to be designed and constructed for a possible settlement on Mars on earth. Armed for an environmentally friendly house prototype that will contribute to the circular economy for life on earth until a possible relocation process, architect Mario Cucinella implemented the TECLA project in collaboration with technology company WASP.
---
Will people abandon concrete and return to living in clay houses because it is more ecological?
---
TECLA Houses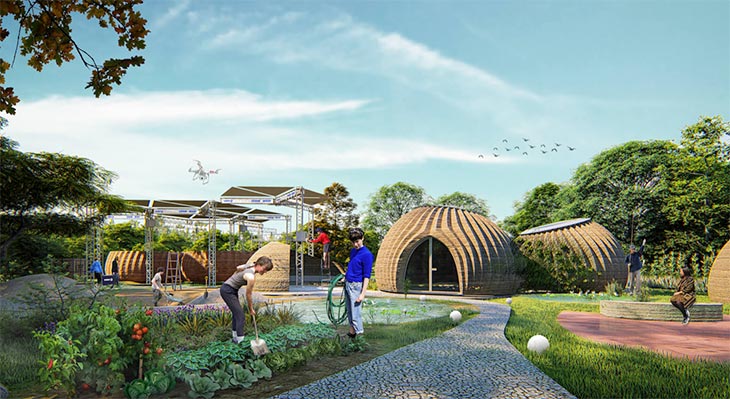 TECLA is a residential prototype using solar energy, consisting of two 3D printed domes, containing basic living spaces such as the living area, kitchen, bedroom and toilet. This building, which is primitive on the one hand and quite futuristic on the other, was built from soil, which is a biodegradable and completely natural resource. The project, which was created in collaboration with the architect Mario Cucinella from Bolognese and the 3D printing company WASP, presents a system for the residences of the future that comes from the ground and returns to the ground when it is no longer needed.
Earth, an ecological alternative to carbon-intensive concrete, has been used in traditional architecture for centuries. Can this natural material be included in the architecture of the future as a sustainable housing model that can be rapidly reproduced around the world with 3D printing technology? Seeking the answer to this question, the TECLA project also explores the parametric calculation of various additives to eliminate the negative structural properties of the soil and to restore the mechanical properties needed for the structure to the soil.
Another important innovation in the project, in which more than one 3D printer is used at the same time, is that a completely different roof system has been developed from the roof models we are used to in most 3D printed structures. On the roof, it creates a new language in 3D printed housing typology by going beyond the language of the building itself.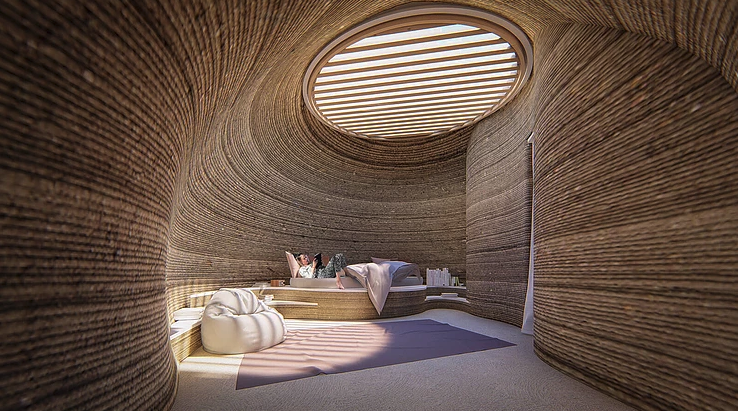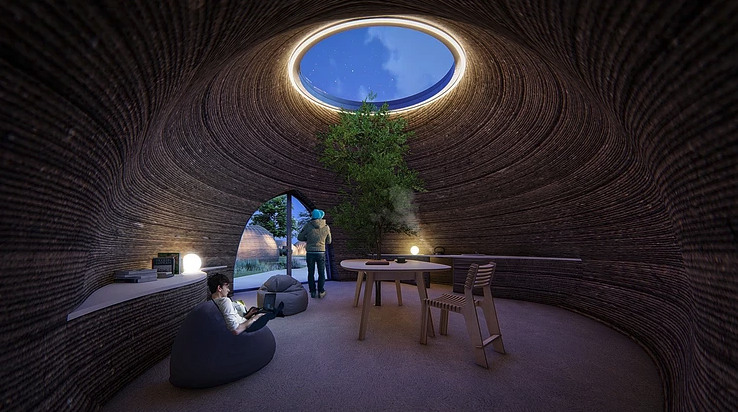 Despite a successful project process technically and operationally, many questions still remain for the team. How will human beings feel about living in a "mud house" in the future? Will people abandon concrete and return to living in clay houses because it is more ecological? Although there are still many questions in mind, if we want to continue living both on Earth and in space, we need alternative environmentally friendly models. These studies will teach mankind a lot about the use of correct materials and technology on the way to the future housing typology.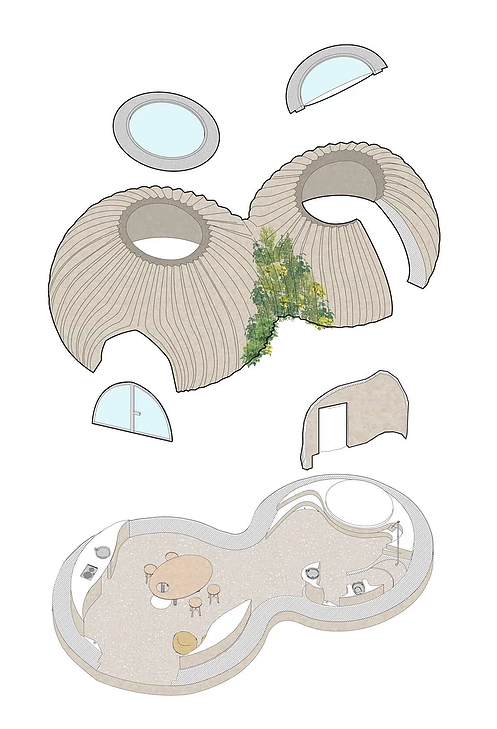 ---
Let's share!