4 important things to do for a better environment. Don't you like the lush green nature images you come across in a documentary or movie or the fresh air you feel when you get away from the city? But unfortunately, there is very little left of those "natural" areas, which we call the water very clean. Due to the increasing population and improper use of energy, vegetation is degrading and living things are becoming extinct. Moreover, according to the report of the World Health Organization 2018, 9 out of 10 people, 90% of the world, breathe polluted air. Every year 7 million people die from air pollution worldwide.
The really shocking statistical data actually strikes us with the painful facts so that we can take the necessary measures. Of course we; we must act by considering not only air pollution but also every element of the environment. Because our responsibility towards the environment, which is the source of our life, is really great! So let's discover how to keep our environment clean and what we can do.
Things to Do for a Better Environment
We can make right choices
Even if we cannot change the practices in a whole city or country, we can take the right steps on environmental pollution based on our own choices. First of all, there are things we can do about air pollution individually. These are;
Installing filters on the exhaust of personal vehicles
Increasing the quality of fuels used for home heating
To prefer more public transportation
To clean chimneys regularly
Limit your use of plastics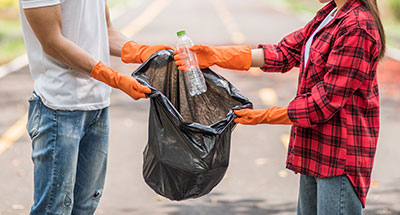 Plastics, which have a practical use in daily life, cause environmental pollution because they do not easily recycle in nature. There is a lot we can do to reduce the overuse of plastics, which are a serious danger to nature. Again, first of all, let's start changing things from ourselves and review the plastic items we use.
For example; Instead of drinking the water we consume frequently during the day from plastic bottles, we can start using glass bottles. You can even buy a glass bottle to take to work or school. In addition, we recommend that you throw your excess plastic items directly into the recycle bin near your home instead of directly in the trash. Continue reading to see more things to do for a better environment.
Earth's Lungs: Let's not forget the trees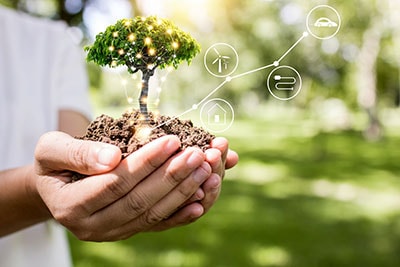 An average of 13 million hectares of forest is destroyed every year in the world. Approximately 130 million hectares of trees need to be planted every year in order to recover the lost forests.
When it comes to environmental protection, the first vegetation that comes to mind is definitely trees. It is possible for us to do something to protect trees, which are indispensable for a clean environment with their images, oxygen source and being the leading role in combating erosion. You can participate in sapling planting, work voluntarily in related foundations or donate for more tree planting. Continue for things to do for a better environment.
Pay attention to water and electric usage
We can all overlook the extent of our water and electricity use at times in our home. However, as water resources are increasingly depleted in the world, excessive burning electricity also damages the atmosphere. By accepting the new year as a start, you can limit your electricity and water usage.
You can turn off the lights of the rooms you do not live in and prevent the waste of electrical devices. In addition to these, it will be very beneficial for both your budget and our world to check whether your faucets are draining or not, and to shorten these times if your shower times are too long. Hope you like our article of things to do for a better environment.
A clean environment means healthy future.
---