Highlighted store: The Pen Shop
The Pen Shop – Europes largest and the UK's first fine writing instrument specialists, estabslihed in 1946. Customer service is at the core of our business, from a small local shop in the 1940's we now have stores in every major city in the UK as well as servicing clients the world over through out website.
The Pen Shop discount codes: Hand-tested ✅
Black Friday: Apply The Pen Shop voucher and get 20% Off Everything!
Enter this The Pen Shop discount code to get 10% off your entire order.
Enter this The Pen Shop discount code to get 5% off your entire order.
Apply The Pen Shop voucher to enjoy up to 80% off all sale items.
Apply The Pen Shop voucher to enjoy free shipping on orders over £20.
Dystopian Novels are the evil twins of utopias written by designing ideal states and systems that benefit everyone. Dystopias pass in a terrible and dark future. Corrupted states are fraught with abuse of power and violated human rights. If you are interested in dark fictional stories, we think these books will expand your perspective.
You may want to check The 60 Best Dystopian Books at AbeBooks.com.
Must-Read Dystopian Novels
---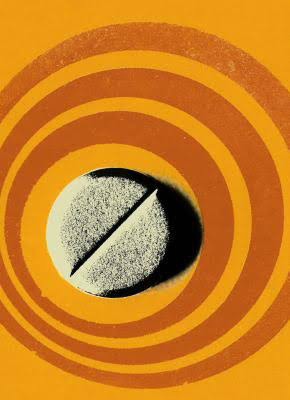 "Brave New World" by Aldous Huxley
In this novel, events take place in 26th century London. Huxley designs a world where concepts such as reproduction and parenting are reconstructed and moral understanding has changed a lot.
In the novel, hypnopedia, that is, sleep education method is used to control the society. In the ongoing eugenic system, there is no room for unhealthy, old and disabled individuals. When we look sociologically, even though a healthy society, a rich world and a life without war have been created, individuals pay the price by ignoring their individuality and personal desires. Happiness is reduced to random sex and drug use in this hedonist society.
---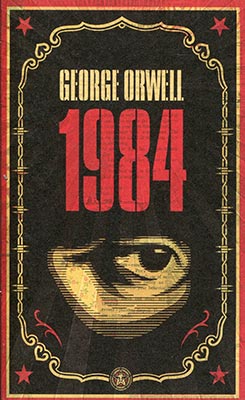 "Nineteen Eighty-Four" by George Orwell
The first thing that comes to mind when it comes to dystopian novels, the birthplace of the famous Big Brother. Orwell, who constructs a totalitarian world, tells this story around a fugitive love story. Night raids to suppress opponents, the media that controls every household, "moral teachings" that mix into people's bedrooms..
George Orwell is a very successful writer in using words. From the first lines, you get caught up in the atmosphere of the book and identify yourself with the lead character.
---
"The Handmaid's Tale: The Graphic Novel" by Margaret Atwood
This book by the American writer Margaret Atwood is building a world in which fertility rates are low due to environmental and technological impacts, so that some women are embraced as high-ranking soldiers as brothers. Therefore, we can call this dystopia a feminist dystopia. Although we cannot see that there is a solidarity between the wives of the commanders and the breeding women, we see that there is class struggle here. Because raising the children of brood women is the duty of the wives of the commanders. After reading The Handmaid's Tale, you can see the dynamics between men and women relationships much more clearly.
Continue reading to see other must-read dystopian novels.
---
"Fahrenheit 451" by Ray Bradbury
This novel, a 20th century masterpiece, has become a classic since its publication. In a world dominated by television, books are doomed to perish. Firefighters are working not to extinguish fire but to set fire to fire.
The novel tells the story of people who are ready to sacrifice their lives to protect their books, that is, the rebels of the designed world. Starting to understand the value of the books, Montag, his wife Mildred and his neighbor Clarisse, are designed to enter your nightmares with the world he created after reading. One of the best dystopian novels.
---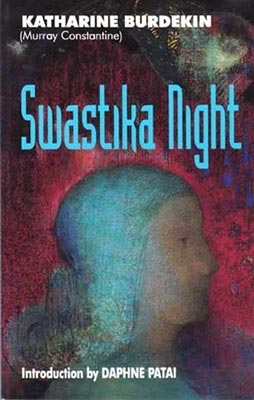 "Swastika Night" by Katharine Burdekin
We can say that this book, which was written in 1937, is a feminist dystopia. A world is designed where only Japan and Germany are left in the world and women are even below the animals in the system. This work that questions femininity and masculinity reveals the deplorable situation in the world. While the men reading the book are likely to enter an internal showdown, we can say that women can experience real enlightenment.
Hope you like our list of must-read dystopian novels. You can comment below for additional suggestions in addition to our list of dystopian novels.
---
"A room without books is like a body without a soul."
― Marcus Tullius Cicero