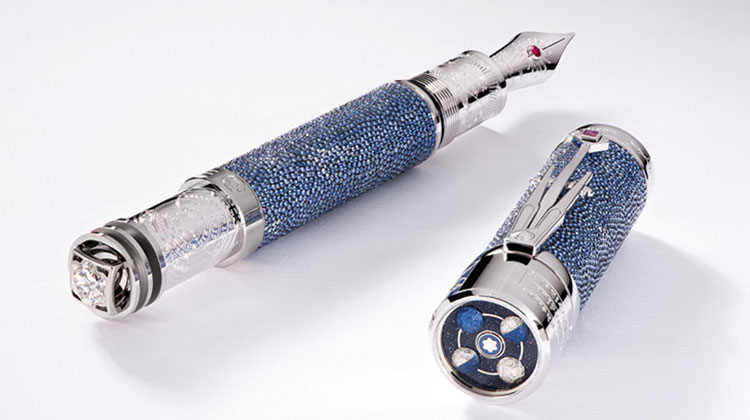 Montblanc attracts the collectors with High Artistry Homage to Hannibal Barca Limited Edition, the fountain pen designed in memory of Hannibal Barca of Carthage, the most famous general in history.
This unique fountain pen, designed in memory of Hannibal Barca, the Carthaginian general who lived between 247-183 BC and is known as the greatest military genius of all time, shines like a piece of jewelry adorned with diamonds, white gold and sapphire stones. The cap of the pen is crowned with a magnificent elephant figure decorated with hand-cut diamonds, referring to Hannibal's victory over the Romans thousands of years ago with his army of 37 elephants. Hand-cut diamonds also stand out on the buckle, which is shaped by the elephant's trunk.
Its 18-carat gold nib is adorned with patterns representing the Carthaginian deity Baal Hammon. On the conical ring, there are carvings referring to the armor used in the Carthaginian army.
With a price of 1.8 million dollars, this unique fountain pen fully reflects the memory of Hannibal, who went down in history when he said "We will either find a new path or we will make a new one" as he crossed the Alps with his elephants.
---
"A room without books is like a body without a soul."
― Marcus Tullius Cicero