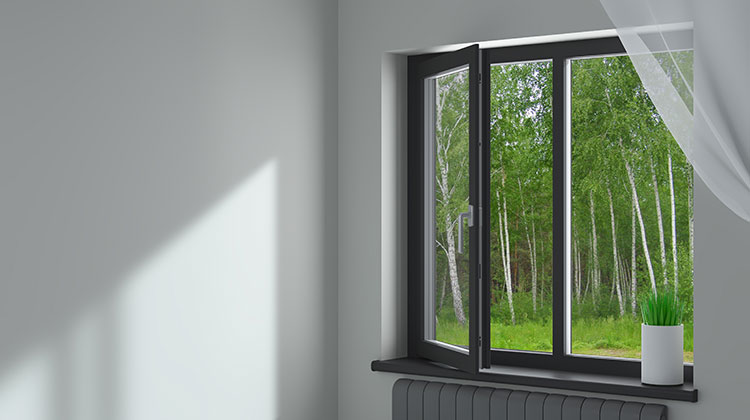 When caring for your property, you might understandably pay most of your attention to cleaning floors, surfaces, and furniture. The windows may occasionally slip your mind.
To a degree, it can be understandable, especially if a window cleaning service stops by once a month. Still, there are limits as to how effective they can be. You must also use your initiative to practice good window care.
Much is at stake here, and it's important not to underestimate what you stand to gain. The more effort you put into these endeavours, the more rewarding the process can be. You'll have a more impressive home, and you may also be able to boost your prospects at the same time.
There are many reasons to spend more time on your window care efforts. We've listed them for you in more detail down below.
Improving first impressions
Windows can tell a person a lot about a property. They form part of your building's kerb appeal and contribute greatly to the first impression your home exudes.
For example, featuring double-glazed windows could add significant value to your home. Their presence can lower energy bills and appeal to prospective buyers who have eco-friendly values. Double-glazed windows are also more challenging to break and cuts down on noise. If you're selling your property or hope to one day, double-glazed windows will considerably enhance your prospects.
Of course, even if you have regular windows, they should still be maintained to an excellent standard. If they're visibly dirty from the outside, then that will tell people that other areas of the home are likely lacking too. Hire a professional service to make sure each one of your windows shines gloriously.
Depending on the size and shape of your windows, they may enable others to see inside your home. Obviously, each window can accentuate the quality of a view from within as well. If there is desirable scenery both inside and outside your property, good window care will give you and others more to see and enjoy either way.
Installing quality blinds/curtains
Much needs to be considered when installing blinds and curtains. They're more than just a pretty frame for your windows, though that aspect's important too.
For blinds, read these guides from Lifestyle Blinds to better understand what's required here. Learn about vertical blinds slats, what blackout options are available, and what cleaning techniques are recommended. You can also find out more about cutting them to size too. Do some research so that you're fully prepared to take good care of them.
Consider your use of curtains too. For instance, heavy curtains can be great for insulation, keeping the heat inside. They can also keep rooms cooler in the summer, as they block out the sunlight and heat. Of course, this also means they can keep rooms darker, so if you're trying to create more ambience or value your privacy, then thicker curtains could be the answer.
You should think about style as well. If your curtains and blinds match the theme and colour schemes of the room they're featuring in, then it can elevate the character of the space. Take your time here, as blinds and curtains can be a missing element that suddenly brings everything about a room together.
Improving natural light
If your windows are dirty, the amount of natural light getting into your home may be limited.
Unfortunately, the symptoms of seasonal affective disorder may intensify in many people soon due to more typical bleak autumn and winter weather. Having clear windows that let in lots of sunlight could help take the edge off.
These tactics could be especially detrimental if you work from home and require a productive mood to stay on top of things. Your window could provide a mood boost at crucial moments in your life, so try to take that potential seriously.
Of course, going outside is undoubtedly the best remedy to these problems. However, having clean windows that let in the sunlight unimpeded can make a big difference when you can't go on adventures.
Repairing damage
Like all things in your property, windows don't last forever. After their installation, many issues can occur as they age.
Try to wipe down your windows regularly to prevent condensation and further incidents of mould. Left unchecked, they can present far worse complications later down the line. You may also need to occasionally update the paintwork around the frames to prevent rot from building up.
It would help if you stayed on top of things here, as there are many reasons you might need a window replacement; condensation, mould, leaks, and draught can all present their fair share of problems. If you carry out regular maintenance, you may be able to delay needing an outright replacement.
That said, it's essential to realise when a window has had its day. They will likely perish eventually, and you may find that lots of fitters will only provide a ten-year guarantee. Use your discretion, and bite the bullet when a replacement is needed.
---