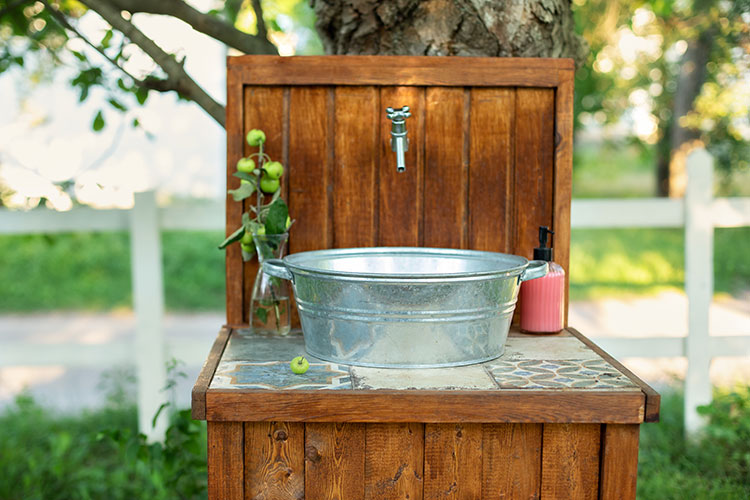 In almost any home, having a garden is a welcomed idea and is usually created, due to its benefits of providing a welcoming and safe space to venture outside, and a break from the tedium of staying indoors. The jobs that come with gardening are also something fun that can keep us busy and still relaxed. However, there are some months, especially during winter, when you can't exactly enjoy this safe space you've created, as you're stuck inside. This seems like a dreadful time, but not completely. It might be the perfect time to look around your garden, assess, and consider the little transformations and improvements you can make. There may be some tattered flower pots or furniture, a broken fence here and there, and some questionable paving that needs work. Truly, you do not need to wait for winter to realise and implement the little improvements your garden may need, to transform this area into your dream space. So let's show you some ways you can utilise to improve your garden.
Ways to Improve Your Garden
1. Take Notes, Photos, and Document
Knowing where you want to make improvements, goes a long way in realising the actual improvements, and a sure way to do this is to take notes and photos of your garden. Strive to ensure you take photos of your garden before, during, and after any and every change is made, and in every season. These photos, along with notes, will help document events that occur over time, allowing you to know where you want some additions or deletions to your garden. It will also help you in selecting plants that are suitable for your garden and will thrive if planted there. This will save you a lot of time, money and disappointment.
2. Garden Boundaries
An important aspect of improving your garden is taking note of the boundary around the garden. Here, certain questions will need to be considered and answered. These are questions like what are the boundaries? Do I like them? Does it fit the interior? Does it match the aesthetic feel or value of the garden? If the answers to these questions are negative, for example, if you have a sturdy but unpleasing boundary, like a fence, then you will know where your improvements should start. Making a small garden feel better and bigger is possible with planning.
3. Evergreen Structures
Another aspect to consider for garden improvements is the overall layout and design of the garden. When winter comes and a lot of deciduous trees and shrubs shed their leaves, you'll be able to see better the layout and framework of your garden, and at this point, you can decide if it needs sprucing up. A way to do this and improve the overall feel of your garden is by introducing evergreens to enhance your garden space, and also provide enclosure. You should note that the evergreens don't need to be tall, as even a simple waist-high shrub can do the trick.
4. Feed the Soil
The basics of simply feeding and improving the soil in your garden go a long way in the general improvement of the garden. This can be done by simply spreading a 1-inch thick layer of compost across your garden beds. The healthy growth of your plants in the spring will be greatly rewarding.
5. Make Time to Tidy Up
Although this won't add anything new to your garden, it will still give your garden space a new lease of life, improving the general outlook of your outdoor space, with an instant transformation.
---