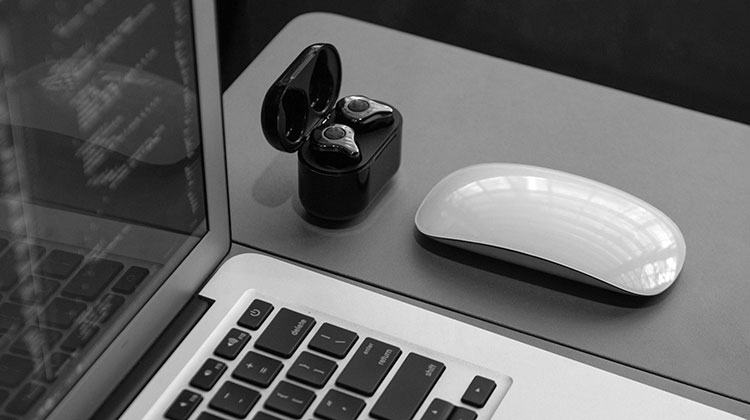 Often, office productivity, employee satisfaction, health, convenience and comfortability go hand in hand with the type of equipment and level of technology used. Hence a need to invest in the new technology and top-rated office gadgets that will benefit your office by smoothing its operations, boosting its productivity and above all, making your life easier while in the office. If you're looking for some inspiration, then take a look at these five essential gadgets that will add elegance and make your office life more convenient.
Earbuds
A good pair of earbuds is an essential gadget to have in your office. The best earbuds have noise cancellation abilities, so you can focus on what's important, like having effective communication when you receive an official phone call. Also, earbuds can help you avoid getting distracted by the noise from other colleagues or people outside the office. With the new technology, there are different styles of earbuds available, so search for one that suits your needs.
Phone Holder
A phone holder is another essential gadget worth installing in your office. Its purpose is to hold the phone and keep your phone safe and within reach while still working. And that's why multitasking is a factor that greatly determines the productivity of your office. That means checking your phone for work emails or messages while also focusing on whatever task you're doing in front of you. It's, therefore, a good idea for every office worker to have a good phone holder mounted on the wall, desk, or even on the chair.
External Hard Drive
An external hard drive is a must-have for any business that handles sensitive data. It helps you easily back up files and store them safely away from your office. Besides, if your computer crashes or gets infected with viruses, an external hard drive will save all your important documents and files and prevent them from being lost. It also makes it easier for multiple people in an office environment to share information. This gadget also ensures you have enough space to store all your important files if the internal hard drive is not large enough to hold them.
Secondary Monitor
If you have a laptop, a secondary monitor can be beneficial. It offers a great way to boost productivity. You can use it to keep multiple windows open simultaneously and to display content that you want to keep an eye on without cluttering up your primary monitor. Plus, having two screens allows you to keep two programs open in full-screen mode, and not get agitated by switching programs each time. Therefore, this offers comfort to the worker. There are several benefits a secondary monitor can bring to your workstation, however, a bonus benefit is that you can use it for personal use after you're finished from a busy day of working. Just plug in your personal computer's HDMI cable to your secondary monitor and play your favourite PC video games or exciting casino games from platincasino.co.uk.
Air Purifier
Air quality is crucial in the office because it affects productivity, concentration, and employee health. The air inside your office can get pretty stale during winter months when windows are closed and heating systems kick on full blast. An air purifier will help remove dust and other particulates from the air, which can cause health problems such as allergies or even respiratory disease over time. And that's why an air purifier is essential for any office as it makes the air cleaner for the people working there all day long.
Conclusion
A good office is a place that is functional, comfortable, and looks professional. It's also a place to get work done efficiently and effectively. As you're working, you need to ensure that your surroundings are conducive to productivity. From the computer you use to the chair you sit in and the phone you answer all day, tons of gadgets can make your job easier. Therefore, the gadgets mentioned above are some essentials that you can add to your office to improve productivity.
---