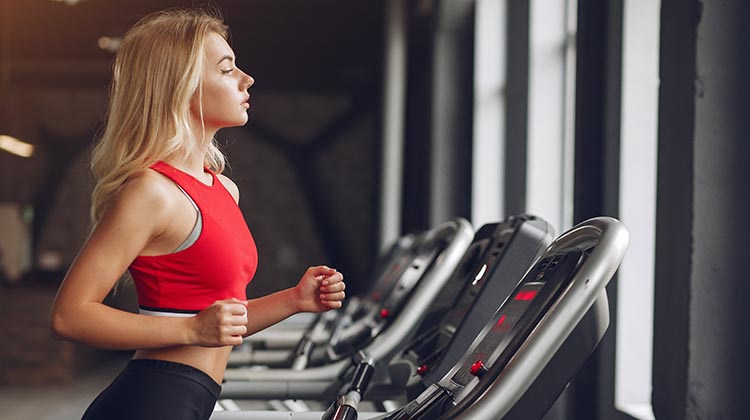 Whether you used to be a regular gym-goer or you simply loved getting physical in the open air, when you haven't exercised for a while, dusting off your trainers and getting moving again can be a daunting prospect.
Fortunately, there are steps that you can take to make the transition back into fitness a more manageable one.
Ready to get back to your best?
All you need to do is read the below blog, and you will be Rocky-ready in no time.
Get new equipment
Although you may be tempted to pull out your old gym gear, there is nothing quite like a brand new pair of trainers or the latest Gym backpacks to get you feeling motivated again.
While you don't need to spend a fortune, kitting yourself out in sweat-resistant workout gear and joint-protecting footwear is a must if you are serious about getting fit.
Be gentle with yourself
Rather than hitting the gym all guns blazing and potentially causing yourself an injury, it is a much better idea to ease yourself into your new fitness regime. This is especially true if you have not done any physical activity for a long time or you have put on a few pounds.
Ideally, you should aim for around 50-75% less intensity than when you were at your fittest and gradually increase your efforts until you are back to your fighting abilities.
No guilt trips
If you miss a gym session or you put off a run in the park because it's raining, don't beat yourself up over it. It takes time to get into a new fitness routine, and some days you will feel less motivated than others.
Try not to compare yourself to others and instead focus on reaching your own goals.
Focus on your diet
You cannot hope to get physically fit again if you do not commit to eating a healthy diet. In fact, with weight loss being 80% diet and only 20% exercise, if you are trying to shift a few pounds, you need to be fuelling your body properly.
Focus on getting sufficient amounts of protein such as eggs, fish, turkey, chicken, or vegan alternatives and add plenty of leafy veg to each meal.
Set fitness goals
Some people thrive when under pressure, while others prefer a more relaxed approach to fitness. Whichever one you are, setting fitness goals can help to keep you motivated and ensure that you stay on the right track for longer.
Although there is no set-in-stone fitness goals, you may want to think about committing to going to the gym a certain number of times a week, or you might want to sign up for a race event.
Monitor your progress
If you often start a fitness regime and quickly give up or revert back to unhealthy habits, it can be beneficial to monitor your progress so that you can easily see what you have achieved.
You could choose to use a fitness tracking app, or you could simply fill in a chart with any physical activity you do each day.
---