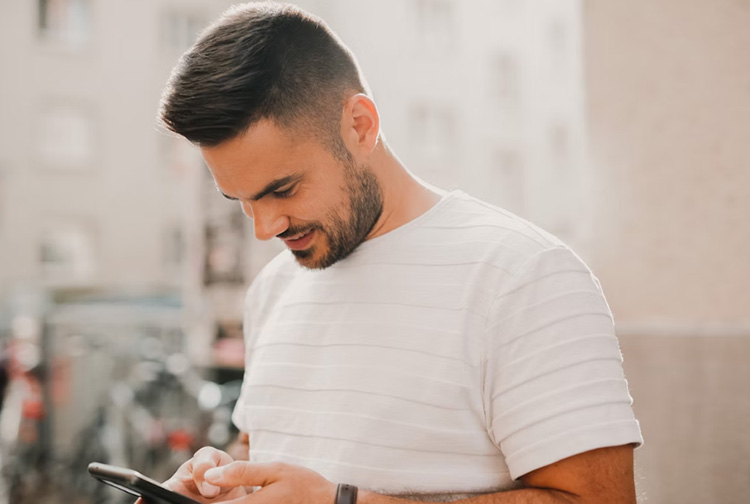 4 Ways To Keep in Touch With Your Mates After University
We'll set the scene. You've spent the best part of three or four years together, living in each other's pockets at university. The time comes to finish your studies, graduate, and head off into the big, wide world. It's all too easy to lose touch with your uni pals, especially if you're moving to different parts of the country or even overseas.
It's a struggle. You've been through so much together as young adults, and then you're separated on your own respective career paths. However, technology has made things heaps easier to keep tabs on one another. Although you may be miles apart, it's still possible to maintain that interaction with any of these four ideas to stay social.
Create a Fantasy Football League
If your group of uni mates are all big football fans, you could guarantee some weekly banter by creating a private fantasy football league for you all to enter. The English Premier League (EPL) has its own official fantasy league app, which is as good as it gets, with over 11 million active players and the chance to win real money prizes without having to pay a penny to enter.
You could always make things interesting by each putting some money into a prize pot to be dished out between the top fantasy draft players at the end of each season. The fantasy squads are already live for the upcoming 2023/24 EPL season, giving you and your mates plenty of time to research through the transfer window and hone your squad.
Start Your Own Poker Club
If you used to enjoy a regular poker night together at your student house or flat, you can still recreate those evenings online. You can arrange your own private community with the online poker room PokerStars. Their 'Home Games' concept allows you to create a private poker club and invite your pals to join and play.
There is heaps you can do to customise your poker club too. Whether it's setting the layout and colour scheme of your poker lobby and defining the length of club 'seasons' to see which player ranks at the top of the leaderboard. They've recently embedded video chat functionality, allowing you to view and chat to your pals on webcam mid-game – perfect for checking out their poker faces!
Launch a Podcast Together
Does the banter always flow when you and your college friends get together? Do you consider yourselves a very compatible and entertaining group? Perhaps you have a shared passion or pastime? Either way, a great way to keep in touch with one another is to host your very own podcast together.
The most important aspect of getting a podcast off the ground is identifying the theme of your shows. If you don't have a shared passion, it could even be a podcast discussing life after graduation and the modern-day challenges of carving out careers. Podcast recordings and interviews are one of the most effective ways of building brand authority online in 2023. You'll need to invest in top-quality audio recording equipment as listeners are very selective over the podcasts they listen to these days.
Build Your Own Esports Clan
Video and PC gaming is one of the most popular ways students like to enjoy their downtime in between seminars and lectures. If you miss sitting down for that all-nighter FIFA or Call of Duty session together, why not keep the home fires burning by creating your very own Esports clan? If you fancy yourselves as sharpshooters in front of a goal or with a virtual sniper rifle, create your own team name and logo and put your clan out there in online forums and Discord channels to get some action.
You never know; your Esports team could just become something more than a hobby. Team SoloMid is a prime example. This clan started out as a low-level team from an online forum about League of Legends. Several years later, it became a professional Esports organisation!
The wonders of technology are helping to make the world a smaller place, allowing you to maintain your valued friendships by doing the things you love most together.
---