In digital marketing, the more authoritative a brand is, the better it builds trust. When an industry recognizes a company, customers will likely buy from it. This is because consumers know that they're getting quality products and services. This is why it's important to establish brand authority.
What Is Brand Authority?
Brand authority is the perception of the clients about a company's credibility in providing expert opinion. For instance, an entrepreneur owns an authoritative construction business. If he shares statistics about the importance of sustainability in his field, his clients will most likely believe him. But if a competitor with low authority publishes the same study, it's less convincing.
Indeed, brand authority equips organizations with the power to influence their customer base. If you're able to build it for your company, you might gain these benefits:
Faster Lead Conversions
Higher Sales And Market Share
Greater Customer Loyalty
Increased Brand Value
But to enjoy these advantages, your business must strategize about building authority. Success doesn't happen overnight, so it's best to plan immediately. You can consider partnering with outsourced agencies that can help you with digital marketing in the UK or a similar country.
You may use their expertise to assist your in-house marketing team. When they work together, they can develop plans and execute them. This way, you will likely achieve better branding campaign results.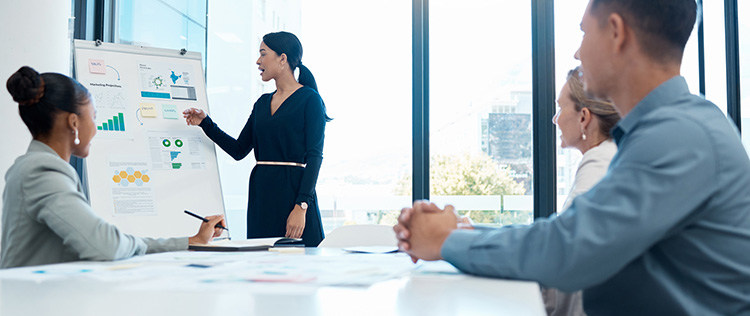 3 Best Practices In Establishing Brand Authority
The following is a list of tips for building an authoritative brand:
1. Select A Niche
Before anything else, you have to find a niche market. It's a small group of individuals who share the same interest or pain point. These can be homeowners, wellness enthusiasts, gamers, remote workers, and travellers.
If you can identify them, you can easily create posts that resonate with them. This would help you gain their trust, which might lead to a sale.
2. Collect Social Proof
If you already have a niche market, your next move is to use social proof. It is a phenomenon whereby people tend to follow the actions of others. This is vital in digital marketing as it helps you earn the trust of your prospects.
Social proof comes in many forms, including:
Influential Leaders: They are considered influential in their field and have a high market share. They are well-respected by their peers and are often interviewed in the media.
Influencers: They are social media users with a large following. When you collaborate with them, their followers might follow your accounts. Their fans might also consider purchasing your products or services to try them for themselves.
Satisfied Consumers: They are those who have purchased from your company before. You can encourage them to vouch for the item's quality or service experience. For instance, you may send surveys through e-mail to collect their feedback. Likewise, you can discount their next purchase if they can create user-generated content (UGC) online. When their peers see that they support your brand, they might also buy from you.
Awards And Recognition: If you have awards and mentions, you can use them to highlight your brand's expertise. For example, if an award-giving body recognized your company's commitment to sustainability, consider publishing the certificate or medal on your website and social media. This way, you show that you care about the environment, which helps attract more stakeholders with similar values.
With social proof, you're giving potential customers confidence in what you offer. You might also gain more connections in the industry that will help you grow.
3. Publish Informative Content
As you gather social proof, use it when producing content. However, it should be informative to provide value to your readers. This way, they will likely engage with your posts and share them on other platforms.
Here are some content ideas you can choose:
Newsworthy Reports: It includes the latest news in your industry. These can be the latest technologies that are making changes in your field. Or you could cover new research findings in your area of expertise.
Infographics: These are visual representations of data or information. This will make it easy for people to understand complex concepts and ideas. You can use infographics to explain statistics to show correlations between different factors. For instance, you state that 65% of consumers prefer mobile-friendly websites over non-responsive ones.
How-Tos: This provides a step-by-step guide that helps users understand how to do a task. These may include tutorials on operating a product or fixing technical issues with the software.
Podcasts: These are audio recordings or interviews with experts in their field discussing topics. For example, fitness enthusiasts might want to listen to industry experts talk about weight loss. Or tech-savvy like to know the hottest tech trends and innovations coming out next year.
When you merge content marketing with knowledge, audiences will see you as an authority in your field. This translates to higher engagement and brand loyalty.
Summing It Up
For companies to be successful, they must have authority. This gives them credibility, leading prospects to trust and share their insights with others. Also, other leading brands might also partner with you. This results in company growth, increased sales, and a positive brand reputation.
---