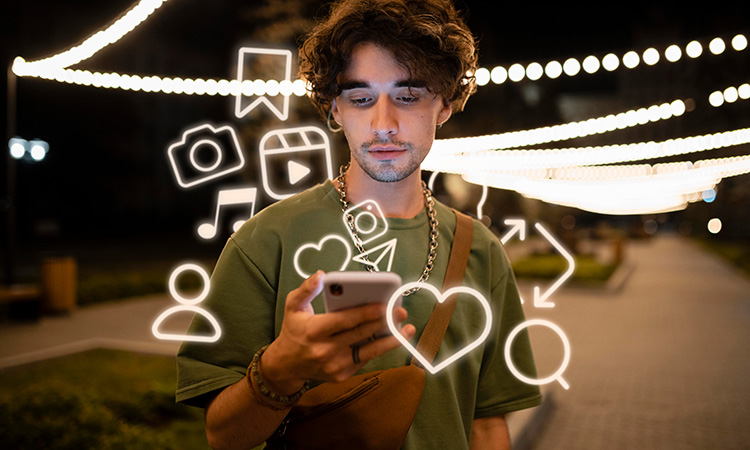 Social media platforms have rapidly expanded in importance in the modern era. Social media sites like Snapchat, TikTok, and YouTube have revolutionised how people interact socially and access media.
The rise of influencer culture is a striking result of this revolution. It is important for society to investigate the realities of becoming a social media celebrity.
The Birth of Influencer Culture
Gone are the days when fame was reserved for traditional celebrities like actors and musicians. With the advent of social media, everyday individuals have found a new way to build their personal brand and amass a significant following. This phenomenon has given birth to the so-called "influencer culture," where social media stars wield incredible power over their audiences.
Andrew Tate: A Glimpse into the Influencer Mindset
One such individual is Andrew Tate, a former kickboxer and Big Brother UK contestant turned successful entrepreneur. He has built a lucrative brand around his unique persona, offering business advice to his followers.
The Andrew Tate business advice model's success is a testament to the fact that influencers come from all walks of life, and with the right combination of personality and content, it's possible to carve out a niche in the ever-growing world of social media stardom.
Influencer Marketing: The New Advertising Frontier
As brands have recognised the immense influence these social media stars hold over their followers, influencer marketing has become a crucial part of the advertising landscape.
Companies can reach their demographic in a more genuine and interesting way through influencer partnerships than through more conventional forms of advertising.
Some key aspects of influencer marketing include:
Sponsored posts: Influencers create content featuring a brand's products or services in exchange for compensation.
Brand ambassadorships: A long-term partnership where influencers become the face of a brand and promote it consistently.
Affiliate marketing: Influencers receive a commission for each sale or lead generated through their unique affiliate links.
The Dark Side of Influencer Culture
While the glamorous facade of social media stardom may seem enticing, it's essential to acknowledge the darker side of influencer culture. The constant pressure to maintain an idealised image and stay relevant can take a toll on mental health.
Additionally, the cut-throat competition in the influencer space often leads to unethical practices, such as buying fake followers, engaging in like-for-like schemes, and promoting harmful products or services.
Moreover, the rise of influencer culture has also led to a significant decline in privacy, as influencers share intimate details of their lives with millions of strangers.
This lack of boundaries can lead to dangerous situations, such as stalking and online harassment.
Finding Balance in the Age of Social Media Stardom
For young people and college-aged individuals interested in influencer culture, it's crucial to approach the phenomenon with a critical eye. While it can be inspiring to follow the journeys of successful social media stars, it's essential to remember that what you see online is often a curated version of reality.
To maintain a healthy relationship with social media and influencer culture, consider these tips:
Follow a diverse range of influencers that promote positive messages and values.
Be mindful of your time spent on social media and set boundaries to avoid excessive consumption.
Develop your own interests and passions outside of social media, ensuring a well-rounded life experience.
Conclusion
The rise of influencer culture has undoubtedly changed the landscape of fame and success in the digital age. While social media stardom presents exciting opportunities for creativity and connection, it's vital to remain aware of its potential pitfalls.
---