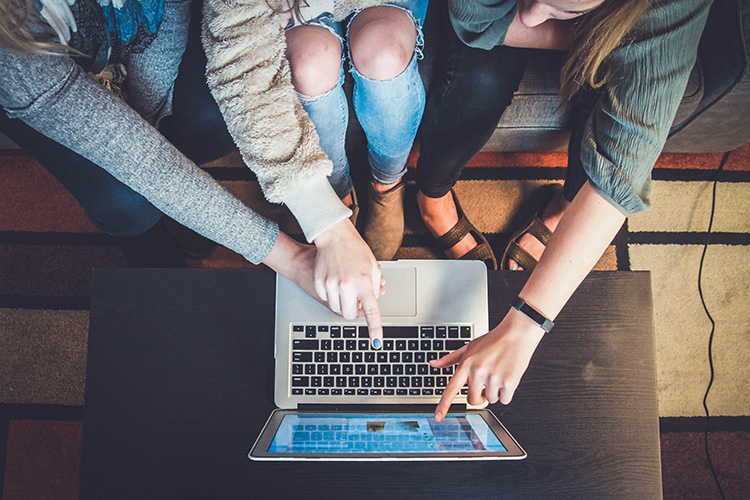 To say that the internet has changed the world and life as some of us knew it would hardly be an exaggeration. Actually, it would be more of an understatement given the transformative power and the immense potential that information technology holds. It is astounding how an innovative solution that was initially received with scepticism and reluctance morphed into one of the most defining features of the modern age.
The number of intent users worldwide has increased from 413 million in 2000 to a staggering 5.16 billion people at the start of 2023. This means that approximately 64% of the global population has access to the internet. It is also estimated that intent users spend on average 400 minutes a day online. These figures reflect a reality that many already suspected: we have come to spend most of our time wandering through virtual realms than in the real world and experience life through the screens of our smart devices.
While the internet is not inherently good or bad and it can't be denied that it has improved our lives in numerous ways, the problem stems from how people choose to make use of it. These days, there's a notable tendency towards sharing every aspect of our lives online, from special events and relationship statuses to what one eats in a day. This prompts the question: are people getting a little too comfortable online? And if so, what might be the consequences?
People didn't wake up one day feeling the urge to go online and share everything they do, think and feel with the rest of the world. In fact, if we look back at the history of the internet, we can see that in the beginning people were rather cautious about using this novel technology. Things happened gradually, almost imperceptibly. So, if we were to look for a culprit, it seems that the rise of social media is what caused the lines between private and public life to blur and encouraged people to be more open and candid in the online space.
Social media platforms like Facebook, Twitter, Instagram and the like provided a venue for unrestricted communication and expression that everyone could take advantage of and that's exactly what users did. Today, everybody and their dog (quite literally) has at least one social media account that they use to keep in touch and share information with others.
It wasn't long until people realized that posting content online can bring them more than likes and attention. Soon enough, they started monetizing their online activity and that's how the era of content creators and influences started. Being a YouTuber, streamer, vlogger or any other type of content creator are now real job options that pay well if done properly. And all these jobs imply putting yourself out there and sharing a part of your world with those who follow you.
Over time, all these developments have normalized the idea that the online is a space where everyone can share everything. So even those who are not online figures or influencers have become much more confident and comfortable with this type of exposure.
The consequences of living your life online
Online life may not be real life, but the consequences of feeling too at home in the virtual space are as real as can be.  For starters, being constantly online comes with a level of exposure that most people would not be able to experience in the real world and the phycological effects of this exposure may be deeper and more far-reaching than one would expect. Studies have revealed that increased social media usage tends to be associated with a higher risk of developing symptoms of anxiety and depression. Also, the influx of information from sites, apps and social media feeds has a direct impact on attention spans, affecting the brain's ability to focus for long periods of time.
Loneliness and isolation represent other causes of concern related to social media and online activities. People can seem perfectly happy online, when in fact they live lonely lives and crave real connection. When one is trapped in an online bubble for too long, there's not much time or space left to create authentic relationships offline. It's rather ironic that a technology that facilitates communication can also drive us apart.
But beyond the phycological implications, there are also practical issues that need to be addressed. When the online space becomes a second home, people tend to get careless about the information they share with other people and online entities. They no longer take necessary cautions like protecting their accounts with strong passwords, making sure their devices are secure, installing software upgrades, backing up personal data and so on.
Internet users need to remember that the virtual space is filled with hidden threats. Hackers are getting smarter and the prevalence of data breaches – which you can learn more about at  https://www.databreachcompensationexpert.co.uk/data-breach-compensation/  – has been increasing over the years. Although social media platforms and online companies are required to have adequate safety systems in place and comply with privacy and safety requirements, it would be reckless to believe their systems are unhackable. That's why experts advise people to limit the amount of information they share online, especially when it comes to sensitive data, and get educated about internet safety practices.
Besides, if your accounts are public, you never know who's going to see the things you post and use this information against you. It's like holding the door to your house wide open and letting everyone in, without knowing their true intentions.
Everyone should decide for themselves how much is too much and set healthy boundaries regarding the amount of time they spend online and the type and amount of information they share with others. But in order to do that, one needs to be well aware of the risks they expose themselves to and weigh both the advantages and the disadvantages that the internet brings to the table.
---