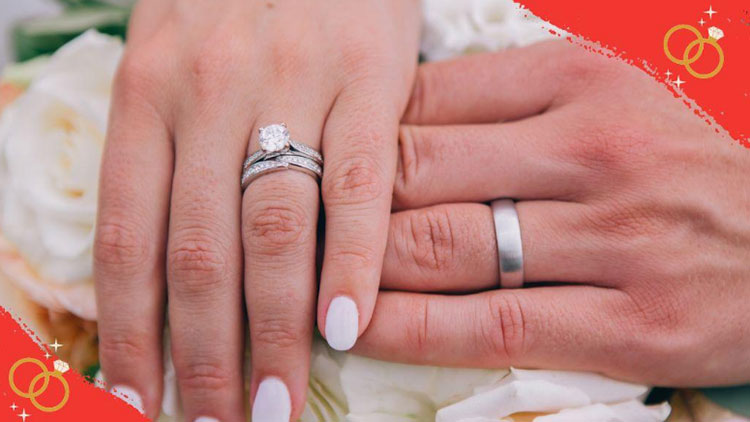 Wedding rings are meant to last a lifetime because that's how long marriages are supposed to last. That said, picking the ideal wedding ring demands a reliable vendor with what you're looking for and can guarantee quality and value.
Luckily, many stores legitimately sell high-quality wedding rings. You'll find everything from platinum pieces to classic gold styles. However, it can be difficult to differentiate legitimate sellers from sketchy ones.
If you're not careful, you could end up with poor-quality wedding rings. So, to ensure you only get the best, we've compiled a list of the best places to buy wedding rings in 2023.
But first, learn what you should look for in these jewelry pieces.
---
Lily & Roo discount codes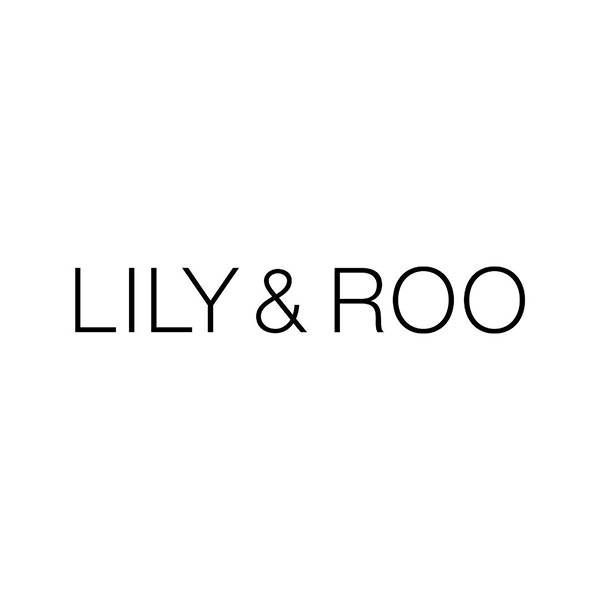 Lily & Roo
Featured Store
Lily & Roo's classic, yet contemporary aesthetic, and modern luxury approach to jewellery design is second to none. Use Lily & Roo discount codes below for extra savings!
Click to copy the code below, then paste at checkout.
Shop now at: Lily & Roo
---
Important Considerations For Wedding Rings
Material
Ensure that you pick a metal that'll last. Additionally, consider metal allergies that you or your partner may have. Experts recommend going for hypoallergenic rings with long-lasting value. So pure gold or silver, titanium, and platinum are excellent choices.
Shape
If you're picking a wedding ring with a gem, ensure that the shape compliments your fashion sense or style. Overall, the ring shape should be comfortable and aesthetically pleasing. In addition, ensure that it works for your partner.
Price
It's always good to stick to a budget. However, we encourage you to create a reasonable budget for your wedding rings. After all, they're meant to last a long time. So set a generous but practical budget. Luckily, there are many online stores with good quality rings at varying prices.
Size
Always pick the correct ring size! Ensure that it fits snugly on your or your partner's finger. Loose rings get lost easier. Additionally, it should feel light in the hand since you'll wear it every day for a long time.
Vendor
Finally, ensure that you pick a good vendor. Many online vendors will claim that they can get you the best deal. But you should always think twice if the deal is too good. Otherwise, you'll end up with oxidizing and poorly-aging wedding rings. A good vendor is within the range of industry prices with the possibility of a discount.
Best Wedding Ring Stores 2023
Blue Nile
Blue Nile continues to prove that it's the shop for all brides with its stunning wedding rings. The store is highly favored for its selection of engagement and wedding jewelry. Here, you can find something for the minimalists and the big diamond lovers. Blue Nile offers affordability, stylish pairings, and styles to fulfill every need.
Angara
If you're shopping for unique wedding bands that are not afraid to stand out, then you'll appreciate the wedding rings at Angara. Angara offers quality rings in various metals, including white gold, platinum, and silver. In addition, they've a wide selection of diamonds and gemstones that perfectly complement their stylish designs.
Valerie Madison
Bridal magazines are all the rage about the choice pieces at Valerie Madison. And with good reason, because the store perfectly satisfies the needs of the modern couple. The unique geometrical shapes range from whimsical to practical, adorned with gemstones and diamonds in various colors. Their Negative Space wedding bands are easily worth your time.
Gemist
Gemist boasts a collection of classic and contemporary wedding bands. They offer unique cuts and designs adorned with diamonds and other precious stones. In addition, they offer customization options to ensure you get the wedding rings of your dreams. The store even has an app with a 'try-on' feature that shows you the results before purchase.
Jennie Kwon Designs
For a balanced and eye-catching wedding band, consider Jennie Kwon Designs. The designer is dedicated to making elegant pieces with memorable accents that fit the modern and traditional couple. The sophisticated rings are made from high-quality metals and adorned with stunning diamonds with geometric detailing. They also have selections with colored gemstones.
Ritani
Handcrafted and ethically spruced are the two qualities that define Ritani wedding bands. The store offers over 450 wedding bands for women and a more extensive selection for men. They use high-quality and ethically-sourced metal decorated with high-quality diamonds. You can also choose customized pieces, and the store has great prices.
Vrai
Vrai is heaven for minimalist couples who would rather not sift through hundreds of pieces for the perfect bands. Vrai sticks to seven classic styles that come in various high-quality metals. The rings come with or without pave diamonds, and the store offers multiple size options. It's also worth noting that the store uses certified, sustainably crafted diamonds.
Tiffany & Co.
Tiffany & Co. is undoubtedly one of the most famous jewelry stores worldwide. And they gained popularity by being the go-to store for high-quality wedding bands. Expect a range of timeless choices that match any aesthetic. The store offers a wide selection of metal and diamond options. And they even have a section dedicated to men's rings.
Cartier
Cartier boasts elegant craftsmanship that manifests effortlessly in their charming wedding band collections. The store notably uses premium materials that often exceed expectations in long-lasting value. You'll have access to various metals, unique gems, and stunning diamonds that captivate the dazzle of walking down the aisle.
Marrow Fine
If you've yet to pop the question, look up Marrow Fine. The store has a collection of eccentric engagement rings that perfectly match wedding bands. Most of their rings have stacking features, so if you're big on large and unique designs, this store will not disappoint.
Mejuri
Trendy statement pieces are what you'll find in Mejuri stores. The brand offers sleek and tactical designs for modern, fashion-forward couples. Mejuri uses a variety of high-quality metals adorned with diamonds and precious gemstones. Some of their pieces even come with stacking features but retain an admirable elegance.
James Allen
The creative minds at James Allen have years of experience in the diamond industry, which shows from their specially-designed wedding bands. The retailer sticks to the classics with diamond-adorned pieces and vintage wedding bands.
They also have a selection decorated with colorful gemstones. James Allen offers only the best, sticking strictly to yellow gold, white gold, rose gold, and platinum bands.
Doyle & Doyle
For vintage, estate, and antique pieces, look no further than Doyle & Doyle. Inspired by their grandmother's jewelry, the Doyle sisters carefully design artful wedding bands with vintage accents. The retailer prides itself on the uniqueness of every piece. Their designs satisfy minimalists and those seeking practical bands with traditional accents.
Zales
Zales has been the 'diamond store since 1924'. So if you want to go classic, consider the wide selection of diamonds that the retailer offers with their wedding bands. The store has everything from delicate pieces to dramatic, eye-catching designs. Zales offers different prices for yellow gold, white gold, and titanium bands, so you're sure to find something that matches your budget.
Final Thoughts
You can find the ideal wedding rings within your budget without sacrificing quality. These top choices match any lifestyle and need you or your partner may have.
So skip the minefield, and go to these stores for the best wedding ring choices of 2023.
---