Thanks to the COVID-19 lockdown, garden rooms have become an addition to homes. Why? Well, asides from providing you with an extra room on your property, you also get a tranquil space with no distractions for either work or just to relax.
But, before you storm out to get one, you should know that these garden rooms can be a bit expensive. So, you need to be sure you're picking the right type for your space.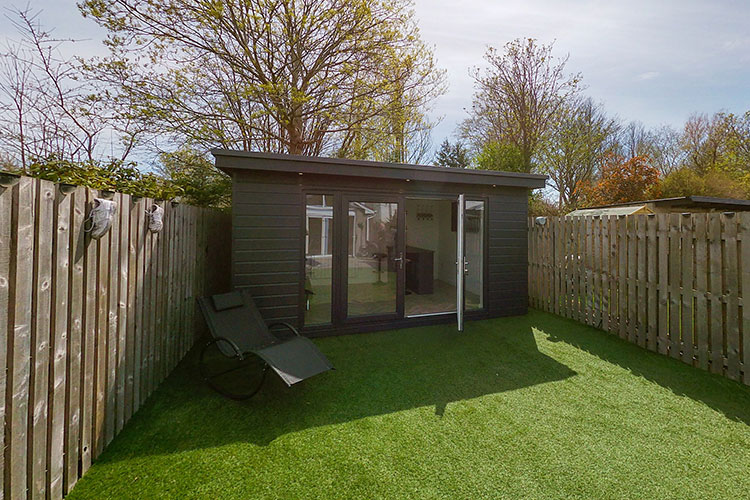 Where Do You Start From?
If you're considering getting a garden room, you need to first have a budget — how much do you plan to spend on the project? Also, think about where the garden room will be placed, how it's you're going to use it, and what features you want it to have.
How Much Is Your Budget?
Thinking about your budget is a great start.
If you have a thin budget, you can go for cheaper options like the normal garden rooms made of only wood. If you can, you could build the structure yourself — this helps you keep the costs down. But, know that if there's no insulation, you'll only be able to stay in the room when the weather is not too cold.
Have more to spend on a hardy structure? Then you can get one that is insulated and has double glazing — you'll be able to use the room any time of the year.
Even more, you can add an internet connection, light, and some furnishings.
How Large Do You Want It To Be?
Another thing you need to consider is how much space you want inside your garden room. Plus, you need to find the best location for it. If it's sturdy and has concrete foundations, it's going to stay on your property for a long time — more reason you need to spend time getting its positioning right.
What Are You Using It For?
Why are you getting the garden room and will that change in the future? You need to factor that in when you're considering getting one.
Your garden room can be built in different styles and can be used for different things. It could be a multi-purpose room or be used for entertaining people and having fun, or as a home gym or office.
Basically, you need to consider how you can adapt your garden room's use over time — factor in your future and current needs when getting one.
A Bespoke Or A Cheap Structure?
As you read earlier, garden rooms can be pricey but luckily, they vary in price — you can go for a simple wooden structure or a uniquely-designed luxurious space.
You need to add up all the costs of building and maintaining a garden room. Factor in the important things and take out the ones that are not so important — whether it's the size, furnishing, type of foundation, wall thickness, or even the air conditioning. Also, you need to know the impact of these things on the purpose of your garden room.
Where To Erect Your Garden Room
How big your garden is and the presence of any features like trees or ponds will determine where you place your garden room.
If you want the best out of your garden room, then you need to think of how it would look inside first. Think of where you want to place the structure in your garden but also think of how you can get the best views while in it. This way, you can choose the best place for a window or door.
Is A Garden Room A Plus For Your House?
True, getting a garden room is an excellent way of adding extra space that's not a part of the main building. Plus, asides from adding value to your property, it also adds some pizzazz and appeal.
That said, you should know that it's an expensive investment. So, you need to put proper thought into it, especially if you'll be selling your property anytime soon.
How it fits into your garden and its quality are quite important. A buyer might start having second thoughts if you have a poorly-built garden room that takes up too much space.
So, if you are thinking of getting a garden room but still want to sell your house, it's best to get in touch with a real estate agent. This way, you can truly tell if the garden room is going to be a plus or not and if the investment is worth it.
Bottomline
If you're really interested in getting a garden room, then you need to do proper research and planning. True, it's a terrific option for adding extra space to your property but it can also increase your property's worth. So, properly consider the compatibility, cost, and quality before taking that big step.
---