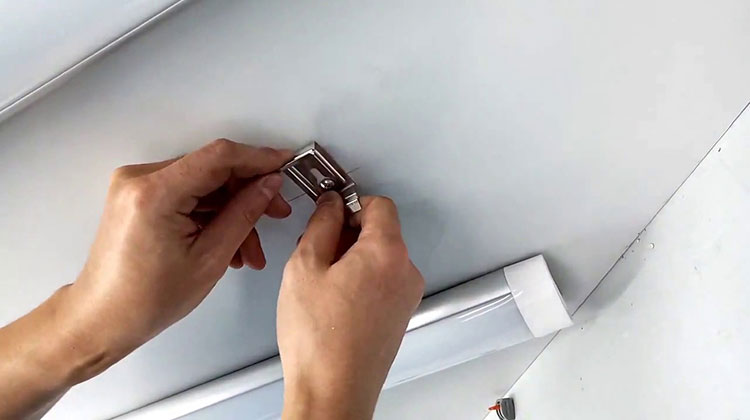 While fluorescent bulbs have been the conventional way we light our homes, they are not as reliable. Not only do they have a short shelf-life, but over time, they become less efficient and consume a lot of power. LED batten lights are replacing conventional tube lights because of their numerous benefits.
Homeowners are constantly looking for ways to power their homes without breaking the bank. It is why we check for energy ratings in all the appliances we buy and also switch to energy-saving bulbs. However, most homes still use conventional tube lights despite how much power they consume.
Granted, fluorescent tubes have been around for years and we have grown used to them. They are more reliable compared to incandescent bulbs and we don't see the need to replace them. However, there are better alternatives to fluorescent tubes as well and the solution lies in LED batten lights.
LED batten lights have been around too only that they were a silent contender to conventional tube lights. Yet, more people are quickly realising the benefits of LED battens and making the necessary switch.
In a nutshell, batten lights, like the Morris LED battens, have the following advantage;
Ease of installation
Low power consumption
Zero heat emission
Better light performance
Improved luminous efficacy
Great aesthetics
Improved lifespan
1. Easy installation
Compared to fluorescent tubes, LED batten lights are easy to install. Conventional tube lights require a permanent fixture onto which the tube is mounted. These fixtures are often tricky to replace when they get faulty, and fixture replacement can be costly in the long run.
Battens like the Morris batten lights are relatively easy to install and operate. They come with quick-release brackets that allow you to mount and unmount the batten light when need be. Moreover, most batten lights have a sleek and slim design that allows you to install the light even in tight spaces.
2. Low power consumption
Another area where LED batten lights outperform conventional CFL lights is in energy consumption. A fluorescent tube rated 34 watts should use the same amount of power when installed. However, when we factor in things like heat produced (more of this covered later), the realistic power usage is about 43 watts. Multiply this figure by the number of fluorescent tubes installed in your home and you realise that fluorescents are costly to operate.
In contrast, an 18W LED batten light would use exactly 18w of power to produce light. Moreover, most LED battens like the Morris batten lights are A+ rated for energy efficiency. They will produce light for hours at a fraction of the cost it takes to power multiple fluorescent bulbs.
In a year, you will be saving more power using LED batten lights compared to conventional tube lights. Not to mention the potential to claim your electricity bill rebates if you are found eligible.
3. Less heat emission
A common problem with fluorescent tubes is the heat they produce when giving lights. Fluorescents work by burning hot gases inside the tube to produce light. As the hot gases burn, the tube produces heat which is a wasted form of energy. Moreover, as the tube gets hotter, it ends up burning the metal electrodes inside the tube. It is the reason why fluorescent tubes begin to flicker with time.
LED battens produce bright light but do not get as warm. They are perfect if you are looking for a long term lighting solution that does not require frequent repairs or replacements.
4. Zero noise pollution
Fluorescent bulbs are mounted onto a ballast that hums when you flick the light on. Moreover, magnetic fluorescent ballasts are noisier compared to electronic ballasts. Compared to LED battens, the battens do not require a ballast to work, hence are ideal for quieter lighting setups.
If you want accent lighting in your home, the last thing you want is a fluorescent humming behind the walls. Batten lights are quiet, remain hidden, and produce the best indoor lighting.
5. Improved luminous efficacy
Luminous efficacy is the measure of light produced per amount of power consumed. A 70-watt fluorescent tube would produce about 5800 lumens of visible light. An LED batten like the 6ft Morris batten light would produce 6300 lumens of light for the same wattage.
It is a no brainer. LED batten lights are better placed when it comes to illuminating objects in your home. A 6300 lumen Morris light would be efficient in applications where quality light is important like in using tools in your garage or knives in the kitchen.
6. Great aesthetics
When used right, the best-LED lighting can help accentuate the aesthetics of your home. These batten lights have a slim profile that allows you to hide them behind cupboards, inside ceilings, or behind frames on the wall. A typical 5ft battenMorris light, would light up a large area while remaining concealed. Fluorescents are often bulky and not that easy to hide.
Still on aesthetics, LED battens are a great choice because of the various colour temperatures they have. For instance,Morris batten lights have selectable colour temperatures that range between 3000k to 65000k. They allow you to mimic natural lights which softens the ambience of your home even at night. Moreover, you could also go with the warmer 3000k colours that make your home feel cosier.
Although modern fluorescents do come in varying colours, they struggle to accurately mimic natural light. The older the CFL tube gets, the less efficient it is in accentuating your home lighting.
7. Improved lifespan
When talking about longevity, the LED batten lights have proven to have a greater shelf-life compared to CFL tubes. For instance, a 4Ft SlimMorris LED batten light has an average lifespan of 25,000 hours. It tramples the conventional fluorescent tubes which have an average lifespan of between 7,000 hours and 15,000 hours. It will be long before you replace an LED batten light compared to a fluorescent tube light.
Conclusion
When comparing LED batten lights vs fluorescent lights, the LED battens are easier to install and produce better lighting while consuming low power. In addition, LED battens, like the Morris Batten lights, come in various colour temperatures that help you mimic daylight or make any room feel warmer. Because batten lights do not produce a lot of heat, they tend to last longer than conventional tube lights.
---