Want to Add Autumn Touches to Your Home? If you want to bring the colors and romance of the autumn season to your home with creative arrangements, take a look at our inspiring decoration ideas!
Autumn is the season of returning to yourself, returning home. It's time to add a new spirit to your space and make changes with practical and easy arrangements. Sepia tones, dried leaves, a spicy color palette, warming textures and candles are among the decoration codes of the season. The secret is to create an atmosphere that is not only good for our body but also for our soul.
10 Ways to Add Autumn Touches to Your Home
Dress up your space with colors and textures
You can reflect the colors of autumn to the houses in a scale that starts from the gray of the rain clouds with the earth tones and extends to the warmth of cinnamon and indigo blue. The change in colors prepares you for the serenity, calmness and inward return of autumn. Because autumn is a transitional season stretching between hot and cold. You can dress your space in accordance with the new season with furry textures accompanying velvet, cashmere and woolen fabrics that wrap you up when you touch them.
Create an atmosphere of happiness and peace
In the autumn months when the number of sunny days decreases, it will make you feel better to use the natural light in the place to the maximum and incorporate the contrast tones of autumn into your life. Take advantage of the power of window light in your spaces and use adequate lighting. Do not miss the decorative objects, fragrances and candles that make you happy on your coffee table!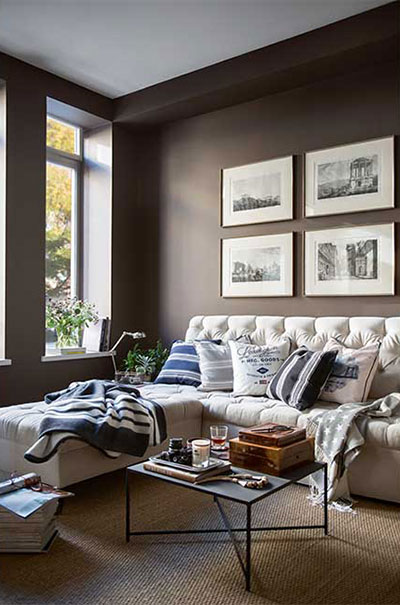 Prepare tables with high gusto
It's time to create a feast of taste at home! Take out the recipes that you have been wanting to try for a long time and have not found time, and prepare healthy light snacks for your loved ones. The smell of freshly baked hot cake, ground coffee beans or roasted nuts is one of the most attractive scents that increase the attractiveness of the house. You can increase the gusto of your table with an olive branch or dry lavender placed in a vase that supports a pleasant table setting.
Make room for craft objects
"The necessity of regaining the craftsman spirit by questioning the relationship between the hand and the mind is emerging all over the world". Raw woods that carry the spirit of aged trees to the object, decorative macrame hung on the wall, and hand-shaped and personalized designs are entering the decoration orbit of homes this fall.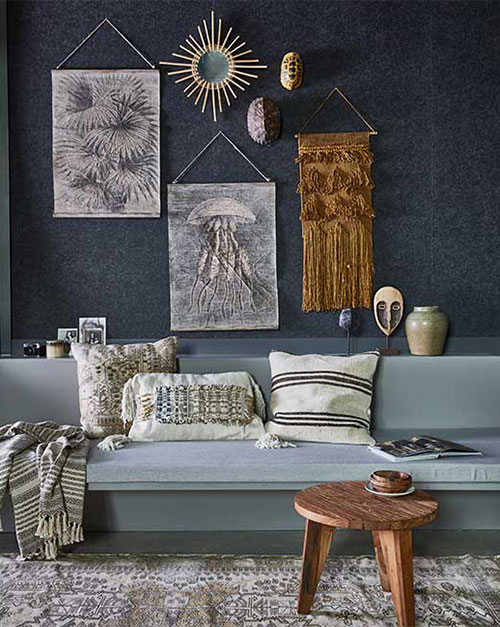 Keep up with the cycles of nature
"In the transition from summer to autumn, especially the shortening of the days, the yellowing of leaves, the migration of migratory birds to their new places, the changes in what we wear and eat have great effects on us. Being in tune with these natural cycles keeps us healthy. In the new season, you should listen to yourself, take time for yourself, and watch your breath. You should feel the connection between you and nature. So you remember that you are a part of nature, you don't conflict with it."
Balance the energy flows in the space
Anita Rosenberg, who lives in Los Angeles and organizes the houses of Hollywood stars according to the teaching of Feng Shui, says that the bed should be placed in front of a solid wall to regulate the energy flow in the bedrooms and there should be no furniture or storage unit under the bed. Because excess items interrupt the natural flow of chi energy. For this reason, your dreams may be suppressed and your future plans may be blocked. "A wooden headboard should be preferred because metal stimulates your nervous system." she adds.
Start organizing
If you are ready to make new beginnings in the new season, it's time to make arrangements in your living space. You can take action now to organize magazines and books that you could not find time to place in the library during the summer rush, or to hang your artworks that you have been wanting to frame for a long time on the wall. "Art is the soul of the home, so invest in a few pieces you love and swap them occasionally for a different look," says interior designer Karen Howes.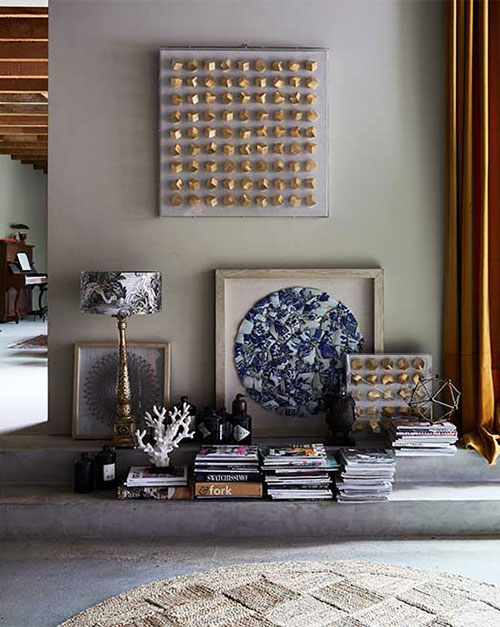 Create naturalistic atmospheres
A Native American shaman says that bringing home a feather that has fallen in front of you or stones you collect from the beach you are walking increases the energy of the place. You can take advantage of the unique forms of nature to create spaces that will remind you of the summer season. The new muse of designers is the unique forms created by trees. Branching and expanding objects, designs inspired by roots and stumps are bringing a new approach to organic life rituals with their forms this fall.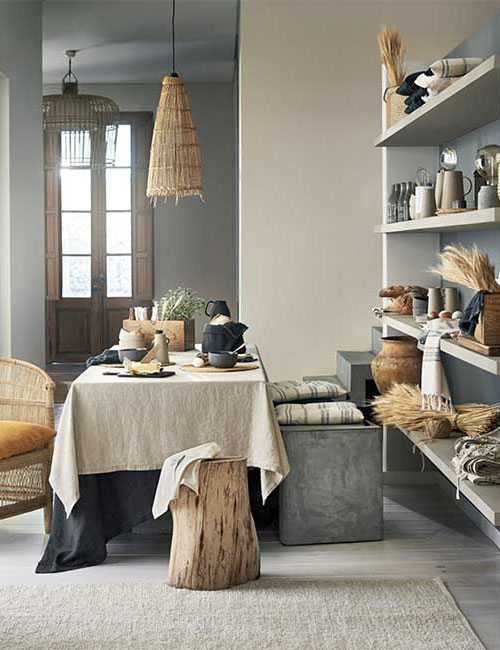 Get rid of excess
Bringing a new look to your space in autumn is a way of escaping the depressive mood created by the post-vacation back-to-town syndrome. You can start by making a to-do list. Autumn is an ideal season to place your cabinets that you have wanted to organize for a long time or to create an atmosphere that will make you happy by purifying the house from the excesses you want to get rid of.
Wrap in shawls and enjoy the outdoors
Yes, summer is over! But you still have time to spend time outside. If you are one of the lucky individuals who have a garden, balcony or terrace at home, you can enjoy rainy and cloudy days in warm corners that you will set up outdoors. The list of materials required for your editing is as follows: Portable, foldable sofas, tables and chairs, pillows, rugs, lanterns, candles, dim lighting and outdoor fireplaces.
---
Featured store: Made.com UK
MADE.com is no ordinary furniture retailer. When it comes to your home, we believe you can have it all: great design and quality, at an affordable price. Discover more at MADE.com.
---