Trending Home Decoration Trends for Autumn: Ceramics that focus on optimist patterns, a calm color palette and natural textures add a characteristic look to the home decoration.
The isolation during the pandemic process and the negative news we are exposed to every day have deeply affected human psychology. Designers point out that color, pattern and texture combinations that are good for human psychology will come to the fore on floors and walls this autumn. While looking for various ways to incorporate nature into interiors with green wellness activities at home, we will turn to natural textures and designs inspired by the unique beauties of nature.
Home Decoration Trends for Autumn
Optimistic Patterns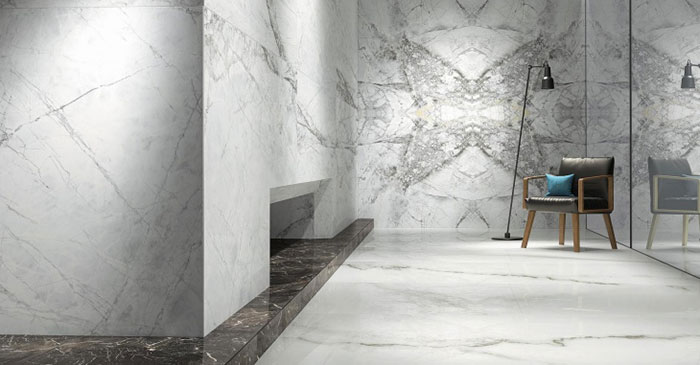 The design world gives the green light to the psychedelic patterns of the 1970s in the autumn-winter season. While mirror effect or motifs that create illusions affect the floors and walls in our living spaces, they create an aura that makes us feel better and gives positive energy.
Mid Century Modern and Terrazzo
Maintaining its popularity from 1945s to the end of the 70s, the Mid Century Modern style continues to inspire today's designs with its clear lines, minimal details, and organic, curved and curvy forms. The terrazzo texture created with marble, granite, quartz and colored glass placed inside the concrete surfaces identified with the 1950s, finds a perfect harmony with the Mid Century Modern style by being revived in the new generation ceramics.
Botanical Boards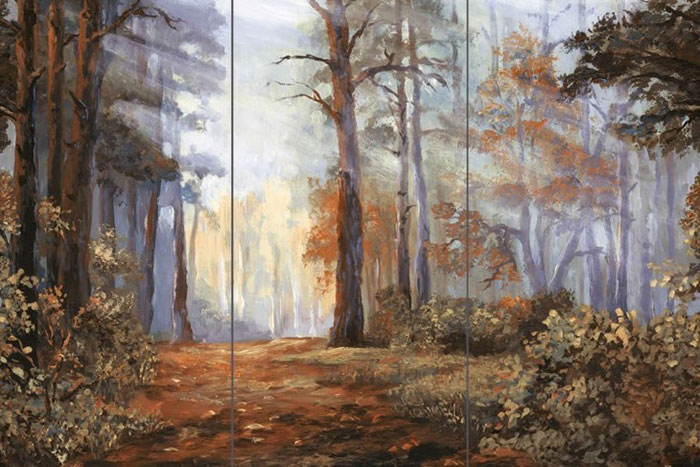 The botanical trend that left its mark on the past years continues to bring nature indoors without slowing down. Four seasons ceramic panels are the new choice of those who want to carry the magic of the forest to a wall of their home. The brand's ceramic panels replace the trendy wallpapers of the past years and offer a much more modern look to your home.
Homage to Wood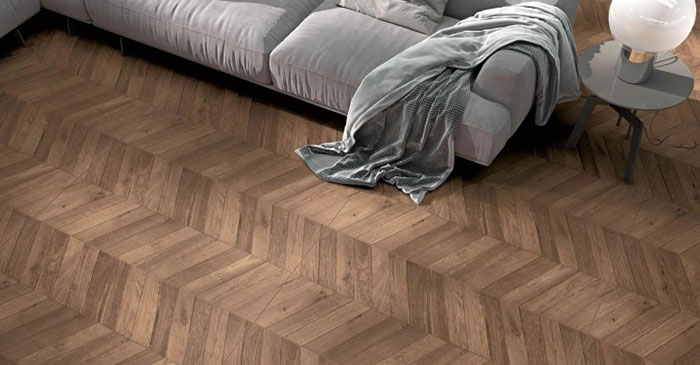 The feeling of warmth that wooden textures add to the space is an undeniable fact. The new preference of interior architects is wood-like ceramics with durable, long-lasting, easy-to-clean and waterproof properties. Combining the naturalness of wood with the functionality of ceramics, these designs pave the way for unique combinations.
Marble Textures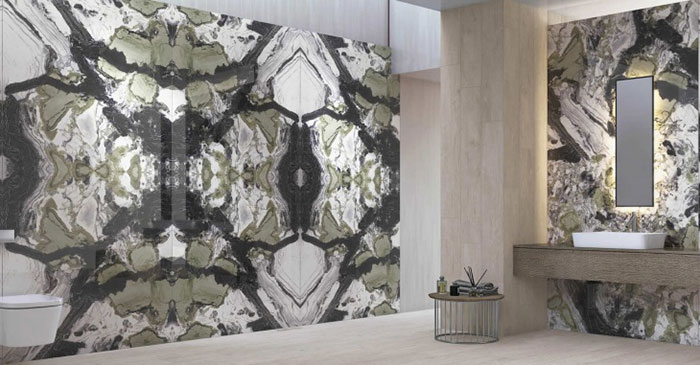 While our decoration needles point to designs that are natural, recyclable and respectful to the environment, the materials we use in our homes also show a change in this direction. Adding a minimal beauty to the space where it is used with its veined texture and sculptural appearance, marble-textured ceramics are among the highlights in the decoration scene.
---