Interior Design History: Open your horizons among the star players of the design world and internationally renowned furniture!
We trace creative characters, timeless furniture and inspiring trends that have engraved their names in the design literature with gold letters. Read on to get to know the star actors that we have chosen among iconic designs, designers and quotations about design that have established a connection between periods and places and still manage to keep up to date! Let's read more about interior design history below.
---
Best Designs of Interior Design History
Most Famous Furniture: Lounge Chair & Ottoman
Designed by Charles & Ray Eames in 1956, this armchair is one of the most iconic armchairs of modern design. It is designed for the Vitra brand in a way that combines the living room and office furniture with its masculine appearance. While providing comfort and comfort to its user with its pouf, it also reflects the appearance of the office that was dominant in the USA of the 50s aesthetically. You can find this chair, which is exhibited in museums such as New York 'MOMA' and 'Art Institute of Chicago', in Mozaik store. Keep reading below to get more about interior design history.
---
The Most Colorful Stream: Memphis
The Memphis movement, founded in 1981 by Ettore Sottsass, which we can call the "godfather" or maestro of Italian design, continues to inspire designers and artists today. Taking its roots from styles such as Pop Art and Art Deco, the Memphis movement, which interprets tribal African patterns and 1950s kitsch design together with an eclectic understanding, has an approach that brings aesthetics to function. Some also describe Memphis as a sort of libertarian and creative intersection set of the avant-garde ideas of the intellectual designers of the period. See more about interior design history below.
Deyan Sudjic, former director of the London Design Museum, underlines that the Memphis Group is named after Bob Dylan's song "Stuck Inside of Mobile with the Memphis Blues Again". Among the members of the group; Names such as Alessandro Mendini, Martine Bedin, Andrea Branzi, Aldo Cibic, Michele de Lucchi, Nathalie du Pasquier, Michael Graves, Hans Hollein, Arata Isozaki, Shiro Kuromata, Matteo Thun, Javier Mariscal, George Sowden, Marco Zanini stand out. See some pictures below related to interior design history.
---
---
Most Famous Quotes
"Form follows function"
The two famous words we have chosen among those that have left their mark on the history of design have been kept up to date for years and are still in general validity. The first of these is the quote "Form follows function" by Frank Lloyd Wright's master, American architect Louis Sullivan. We can summarize the basis of this statement, which has been among the principles of modern architectural history since 1895, as shaping the shape of a building or object according to its function or purpose. Continue reading to discover more from interior design history.
Some architects, who put forward this principle as the "Self-form relationship" in the architectural structures they designed, underline that essence and form are unity and wholeness and that the natural principles of building art develop through this relationship. See some pictures below related to interior design history.
"Less is More"
Mies Van Der Rohe's phrase 'Less is More' has evolved into a lifestyle today and continues to find a place in different fields from design to architecture and fashion. It dates back to the early 1900s, and contrary to what everyone knows, Mies Van Der Rohe is not Mies Van Der Rohe but his master, Peter Behrens. He tells the story of the saying himself:
"Behrens asked me to draw a facade for a factory. There was not much to do for me. The columns were 5.75 meters high. I will remember this detail until I die. I showed Behrens a few drawings of what can be done and actually said that I didn't add much to the design that the technical data revealed. 'Less is more' he said, approving and encouraging me. It was the first time I heard this sentence from him." See some pictures below related to interior design history.
---
Most Iconic Lighting: PH Artichoke
Danish Poul Henningsen, creator of PH Artichoke, is credited with being the master of soft light. He designed his first PH lamp for the Danish pavilion at the Paris Fair in 1925. He repeated the light distribution system in this first design, which he named Paris, in all his subsequent products. PH Artichoke, which was designed for Langelinie Pavillonen Restaurant in Copenhagen in 1958, is one of the iconic designs that have become his signature.
Today, this lighting produced by the Louis Poulsen brand has an important place among design classics with its unique sculptural design and 72-leaf structure that prevents the glare of light when viewed from different angles. Keep reading below to find out more about interior design history.
---
Most Inspiring Design: Egg Chair
Egg Chair, designed by Arne Jacobsen for the Royal Copenhagen Hotel in 1958 upon the order of the Fritz Hansen brand, is the XX. It is one of the prominent design classics of the century. The 1963 Ball Chair by Eero Aarnio, the 1968 Bubble Chair, Henrik Thor-Larsen's Ovalia Chair and Nana & Jorgen Ditzel's Hanging Egg Chair are just some of the designs inspired by Jacobsen's Egg Chair. Take a look at some pictures below related to interior design history.
---
Most Photogenic Design
Originally named Peacock chair, but known by some as the Emmanuelle Chair or Addams family chair, this chair is one of the leading actors of movies, commercials and fashion shoots for years. This chair, which is the choice of Hollywood stars from Brigitte Bardot to Audrey Hepburn, from Elizabeth Taylor to Marilyn Monroe, continues to maintain its popularity today. Browse more information below about interior design history.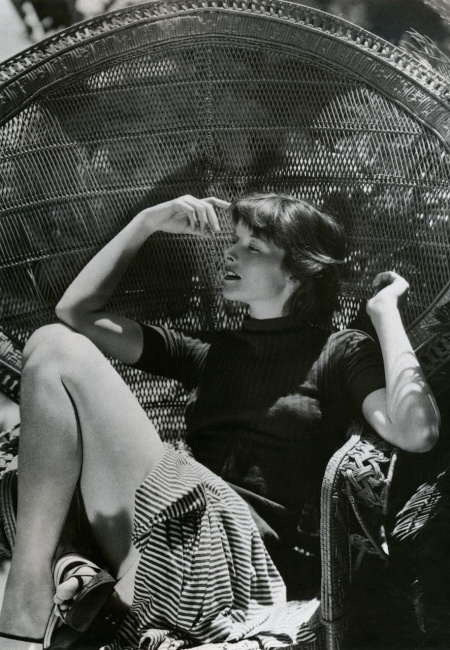 ---
Most Memorable Tiles
Ceramic tiles named Triennial with four curves designed by Gio Ponti and Alberto Rosselli in 1960 for the Marazzi brand aroused great interest in the design world with their contradictory forms. With their interlocking designs, tiles with unlimited combination potential have a modular structure that activates creativity.
Today, these tiles, which are produced by Marazzi in different sizes as porcelain and stoneware as well as ceramics, can be used on both floors and walls. As part of the retrospective exhibition organized for the 40th anniversary of Gio Ponti's death, you can see the original tiles, drawings, mock-ups and photographs of the master designer at the National Museum of 21st Century Arts in Rome until September 27. Discover some pictures below related to interior design history.
---
Let's share!