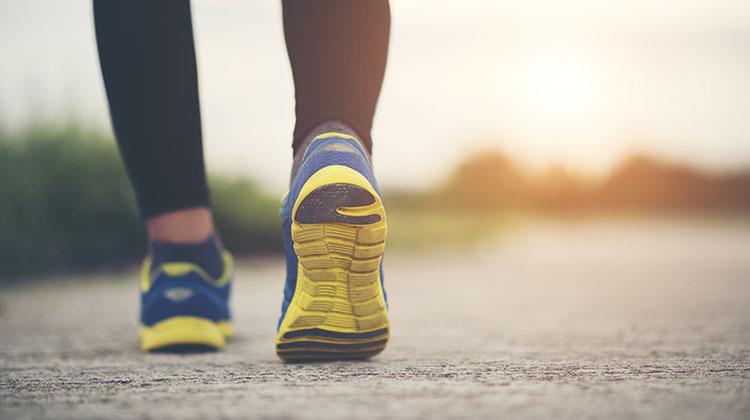 Since walking is such as simple form of exercise it is often overlooked for its ability to contribute to health and fitness goals. Combined with a fitness routine and a balanced diet, walking can actually compliment your weight loss journey. By simply incorporating a walk into your daily routine, you may soon notice your stamina and strength improve.
For beginners starting their fitness journey, walking workouts are a great place to start! This is potentially the easiest and cheapest form of exercise providing a number of great benefits for our general health and wellbeing.
The health benefits of walking
Since walking seems so easy, so many fitness buffs will skip this important daily movement for hardcore weight training and intense cardio. However, for those who are slightly put off by the intensity of other forms of exercise, walking is an incredibly beneficial type of exercise, offering a number of health benefits. Including:
A reduced risk of heart disease and stroke
Stronger bones
Increased muscle strength and endurance
Reduced body fat
Increased stamina
Improvement in the management of existing conditions such as high blood pressure
Improvement in immune function
Weight loss
Joint pain relief
How to increase your daily steps?
Since the craze for smart fitness trackers and watches began, many people have become aware of the 10,000 steps a day challenge. This figure is a recommended number of steps for an able-bodied person each day. By setting yourself a target such as this one and monitoring it using a pedometer or smart fitness watch, increasing your steps each day can become a fun daily challenge.
There are simple ways in which you can increase your steps each day, this includes making a daily walk a part of your usual routine. For example, you could:
Walk to work or incorporate a walk as part of your journey
Walk your kids to school
Choose the stairs over the elevator or escalator
Meet friends for a daily walk
Walk to the shop instead of drive
Ditch the car as much as possible for short journeys
Lose weight by walking
To contribute towards your weight loss goals, your daily walks and increased daily steps should be combine with a healthy, balanced diet.
A daily walk which would help to burn more calories should be at a brisk pace, which is slightly faster than a typical stroll in the park. You may feel slightly out of breath but not unable to speak. For those wishing to push themselves further, walking can be done on flat land and across hills. If you are looking for a challenge, consider a hike, where you will be walking across various terrains and uphill.
By walking for 30-90 minutes each day you will be contributing towards improving your fitness and weight loss goals. How you decide to increase your daily steps is totally up to you, there are plenty of options for all types of people.
---