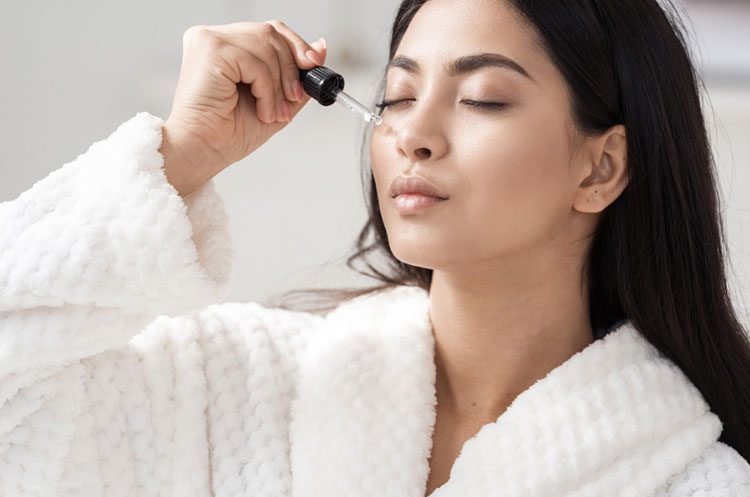 Skin is our largest and the most complex organ in the body that requires as much attention as any other key organ we have. This is why we need to add nutrients and vitamins to our diet to keep our skin healthy while also taking care of it from the outside.
And if you want to achieve glowing skin, you should also choose products for its health wisely and carefully. Most manufacturers create poor-quality topicals that will be just a waste of your time and money and, in worst cases, may even damage your skin.
While most modern consumers pay attention only to the product packaging and famous names of market giants, the key thing that you should look for in your next skincare product is the ingredient list. And to help you in the research for what might work for you, we created a list of the most trendy ingredients that can actually bring benefits to your skincare routine.
Polyhydroxy Acids
Polyhydroxy acids are one of the most popular ingredients in skin care products today. These refer to a type of hydroxy acids, just like alpha-hydroxy acids (AHAs), but these are the gentlest and safest.
Being gentle exfoliators, Polyhydroxy acids are used to help shed the dead skin cells, which also helps reduce hyperpigmentation and reverse sun damage to allow you to achieve an even-toned and radiant skin. The key benefit of PHAs is that they are suitable and safe for almost any skin type since they do not dry up the skin.
PHAs are the name of a group of acids, so you won't probably find this name on the label of the product. This is why you should look for such names: lactobionic acid, galactose and gluconolactone. PHAs are now added to most products, including cleansers, moisturisers, serums and face masks. Dermatologists recommend using PHA-infused products alongside other moisture-locking ingredients like hyaluronic acid.
Retinol
We all have probably seen skincare products with Retinol at least once, but not everyone knows that it is a derivative of vitamin A and is now one of the most effective skincare ingredients for ageing skin.
Since Retinol acts as a potent antioxidant, it helps fight damage caused by free-radical while also reducing acne, improving cell renewal, and visibly reducing fine lines and wrinkles by boosting your skin's collagen production.
However, it is vital to add Retinol to your skincare very slowly, as it is essential for your skin to build up the skin's tolerance to it. Since it may make your skin more sensitive to environmental factors, like the sun, you will need to apply sunscreen.
Matrixyl 3000
Matrixyl 3000 is another popular ingredient used in various skincare products. You can find this synthetic peptide in most premium anti-ageing creams and serums from brands like Kinsella.
Matrixyl 3000 is revered for its ability to promote collagen and elastin formation. This helps to reduce the signs of ageing like fine lines and wrinkles, improve skin elasticity and texture and prevent and reverse premature ageing.
Hyaluronic Acid
It is a substance that naturally occurs in our bodies that agrees with all types of skin. Being a powerhouse of moisturising that can hold 1,000x of its weight in water, this substance is now considered to be the best way to nourish and moisturise both dry and oily skin.
Serums and moisturisers made with hyaluronic acid are perfect for any skincare routine, and they are suitable for all months. However, they will be especially beneficial in winter. It will not only help to keep your skin nourished but also lock in moisture. This is why these ingredients can also be found in lipsticks and lip balms.
CBD
CBD, or cannabidiol, is a natural compound and one of over 100 cannabinoids naturally found in cannabis plants. CBD has not become a buzzword in the skincare and wellness world, as it potentially boasts anti-inflammatory and antioxidant properties. CBD doesn't have any intoxicating or psychoactive properties like tetrahydrocannabinol (THC).
CBD is available in the form of oral and topical products. Topicals that you can buy include face cream, lotion, salve, balm and more. Most of these products are designed to nourish the skin while also protecting it from damage caused by free radicals and UV rays and minimise visible signs of ageing.
Aloe Vera
Aloe vera is a must-have for any skin type. Aloe vera extract has anti-fungal and cell regenerative properties. In addition, it contains more than 75 naturally active skin-loving ingredients that treat your skin with potent antioxidants and help rejuvenate it.
One of the best ways to add aloe vera to your skincare routine is through moisturisers. This will help you achieve much smoother, hydrated, soft and glowing skin. As we all know, aloe vera is the best solution for sun-damaged and irritated skin that needs extra hydration.
Collagen
Another trending skincare ingredient, Collagen, is known as one of the most effective anti-ageing compounds for aged skin. Being a protein that is naturally present in our skin, Collagen plays a key role in the appearance of our skin. In addition, this protein makes up 75 to 80 per cent of our skin, working as a water-binding agent to prevent water loss. Even though applying Collagen topically is still controversial, taking oral collagen supplements has been shown to be effective in aiding collagen loss, which happens naturally with age. These supplements can also increase skin elasticity, reduce visible signs of ageing and prevent fine lines.
Final Thoughts
The skincare industry is large, and scientists develop new products and open new ingredients almost every day. This is why it could be challenging for some users to find an effective product for them. Due to a vast range of skincare ingredients that now are a start in this market, not everyone understands what ingredient is worth adding to the routine. We curated this guide to show you the most trendy skincare ingredients that can help you achieve glowing and healthy skin while also treating it with nutrients and vitamins.
---