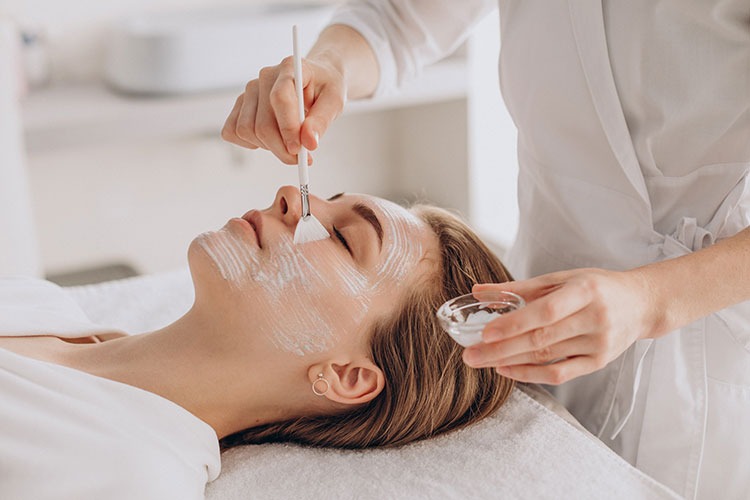 When the coronavirus pandemic hit the globe, it redefined a major part of our lifestyles. We could only travel after getting tested and proving we were not infected. Things like the antigen rapid tests from covidtests.co.uk became a norm for people who needed a quick way to confirm their status. Unfortunately, for some of those who got infected and recovered from the COVID-19 virus, it didn't affect just their internal organs but also their skin and hair. Some of the precautions we have adopted to curb the virus, such as using sanitisers and wearing masks, have also affected our skin by causing irritation and rashes.
People infected with coronavirus experience skin issues such as dryness, rashes, flaking, and dull skin. Fortunately, the good news is that with proper skin care guidelines, you can nurse your skin back into its former healthy status. Read on.
1. Balanced Diet
Our body becomes physically weak after the virus infection. Once your body successfully fights off the virus, it requires rejuvenation, which a rich diet can achieve. A balanced diet consisting of fruits, vegetables, proteins, and carbohydrates will improve your immune system.
Leafy greens such as spinach are a great source of antioxidants and vitamins. For example, vitamin E reduces skin inflammation, vitamin A is good for flaky and dry skin, and vitamin C repairs damaged collagen in our skin.
Proteins such as eggs, nuts, and chicken will promote faster skin cell recovery. Our body also converts proteins to amino acids, which are reused to make other proteins, such as keratin and collagen, that are part of our skin structure.
2. Hydrate
Cold and fever increase dehydration in our bodies. This is why you will need to take in a lot more fluids. Water, yoghurt, buttermilk, fruits, and vegetable smoothies are definite. Increasing your fluid intake hydrates your body and flushes out toxins. You could also take foods rich in water, antioxidants, and fibre, such as tomatoes, cucumbers, and watermelons.
3. Facial Care Routine
Most of us are still wearing cloth masks to reduce the spread of the coronavirus. However, as helpful as these masks are, they can cause itchiness and chafe the skin. Sweating under the mask can also lead to acne breakouts and rashes. To prevent this, one should:
Adopt a routine facial care that includes cleansing and moisturizing the face before and after wearing a face.
Protecting your Face – To protect and relieve your skin from damage caused by friction from masks, use a barrier ointment or bandage. Zinc oxide is a protectant for severely chapped skin and diaper rash. Apply the cream and the plaster on the nose bridge and behind your ears.
You can ease blisters by cleaning them and applying an antibiotic ointment.
If you've developed acne, you can treat it by cleansing your skin and moisturizing with a water-soluble product. Refrain from touching your face and popping pimples. This could result in infection and inflammation.
Sunscreen. If you are going out, put on your SPF even if your mask is on. It is essential to protect your skin from direct UV rays.
4. Choosing Skincare Products
Now that you have your facial routine, which skin care products are you using for this? If you have no skin care issues, use a gentle cleanser that isn't rough. Next, check on the ingredients that make up the products you are using. For moisturizers, select one that comes in a tube, contains no fragrance or dye, and has mineral oil or petrolatum. Lastly, use a facewash that works more like a cleanser and has a creamy texture.
5. Professional Care
Talk to your doctor immediately if your skin issues have developed more than you can handle at home. Pay attention to your skin throughout and record any changes. For example, blisters could turn into ulcers, and skin cracks may start to bleed. A professional skin care treatment could include therapies and prescribed medicines.
Conclusion
As we do our best to curb and heal after the COVID-19 infection, we shouldn't forget about our skin. By following these measures and skin care routines, you should be well on your way to regain and maintain your glowing, healthy skin.
---