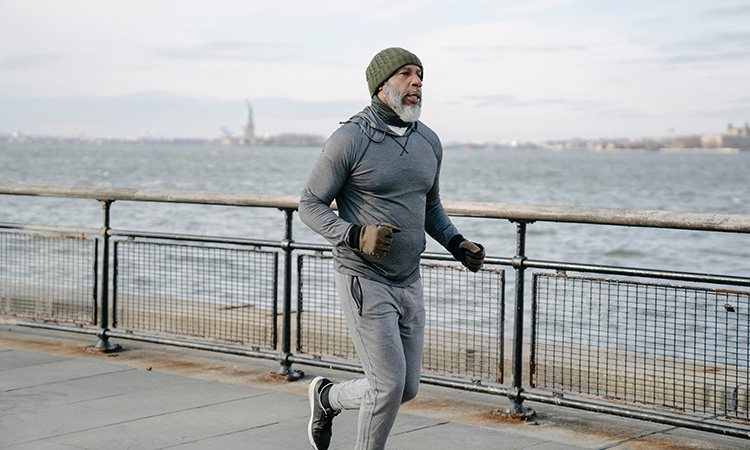 Life after the 50s seems a challenge. It has many conflicting priorities, from looking forward to enjoying retirement to balancing full-time work or babysitting your grandchildren. Contrary to popular belief, life after 50 isn't an arduous trial. You can make it the most blissful era by treating yourself and prioritizing your body and its needs.
As your arithmetic skills, social skills, vocabulary, and wisdom increase as you age, you will realize that your body is not quite what it used to be. It may be the one consequence of aging you might find hard to accept.
Fortunately, not all physical changes are inevitable! With a balanced diet, daily workouts, meditation, and a balanced social-work life, you can keep your body and mind as young and fresh as ever.
It is a time of life when it becomes a must for you to look after your essential asset – your health. That is why we've put together seven ways to help you maintain your healthy lifestyle after your 50s!
1. Routine Medical Checkups and Screening
As you grow older, you tend to be more negligent towards your health concerns when you should pay close attention to them. E.g., treating joint pain with OTC analgesics but not getting a bone scan done or a mere visit to your general physician.
Routine checkups are necessary as you age to help you rule out risk factors of serious ailments leading to early diagnosis and prevention and looking out for any mineral deficiencies.
As you cross your 50s, your risk for several illnesses may increase, such as hypertension, dyslipidemias, bone disorders, and malignancies.
Some people have a higher risk for certain diseases due to their occupation, especially construction site workers exposed to asbestos and radiation. It includes conditions such as peritoneal mesothelioma, which sets in years after exposure and, if diagnosed early on, can allow you to live a long and healthy life.
2. Stay Active
Incorporating any form of workout, be it a simple walk, jogging around the park, or lifting weights, is crucial to maintain flexibility and effortless movement of your body joints. Sarcopenia – is the loss of muscle mass with age, and strength training can help reduce it. It is not where the benefits end, but exercising reduces your risk of diabetes and cardiac disorders.
Stretching out, such as in yoga or Pilates class, can help you increase flexibility and improve bone strength. It will improve your balance and coordination, preventing falls in later life and subsequent fractures.
In addition to overall physical improvement, your mental health will improve significantly. It reduces stress levels by releasing endorphins – the happy hormone throughout your body.
One way to improve your mental health is resting. Always try to rest at home with a room designed with quality of prints and canvas. You can create extraordinary interior arrangements at WallMuralia.
3. A Healthy Diet
Did you know that people living in Ikaria in Greece and Sardinia in Italy live longer and stay healthy? Well, it is no coincidence but their choice of diet. A balanced diet contains low saturated fats, salt, and high fiber with whole grains, fruits, and vegetables.
It would be best if you made your diet protein rich to compensate for age-related muscle degeneration. Protein sources include meat, fish, dairy products, nuts, and beans. A fiber-rich source in your diet is equally important to keep your gut healthy and protected from diseases such as hemorrhoids and piles, which root from constipation. If you ever got them, you should learn more about how to clean hemorrhoids.
Remember to fuel your body with water. Apart from hydrating you, it protects your sensitive tissues, lubricating your joints and aiding in digestion. Adapting to this diet will not only give you temporary results but help you turn to a healthy lifestyle – which persists!
4. Calcium and Vitamin D Supplements
Calcium and vitamin D play a very crucial role in warding off osteoporosis. As you start aging, your body's ability to absorb calcium isn't that efficient. Along with this, if you are also intolerable to dairy products, it will lead to an overall calcium deficit in the body, leading to porous bones which are vulnerable to fractures.
Thus, once you enter your 50s, it is best to take calcium supplements. If you don't favor tablets, you may include dark leafy vegetables in your diet as an alternative.
Calcium is only best absorbed when the body has sufficient vitamin D, so check your vitamin D levels and consult a doctor to start supplementation.
This trustworthy dentist in Fayetteville also adds that both calcium and vitamin D are good for your dental health. As you grow old, your dental health naturally deteriorates. Thus, getting enough calcium and vitamin D is important to keep your teeth as healthy as possible.
5. Quit Smoking
It is always possible to quit and start over, especially when it concerns your health! It doesn't matter how long and how many packs you have been smoking; quitting anytime will improve your health. It will add more years to your life, allow you to breathe easily, and be more energetic.
Smoking also leads to tired muscles and dull and wrinkled skin with delayed wound healing. Quitting will decrease your risk of cardiovascular and respiratory illnesses and boost your stamina.
To quit smoking, you may use nicotine replacement therapies, including gums, patches, and inhalers.
6. Quit Alcohol
With age, your body's ability to tolerate and metabolize alcohol decreases. It adversely affects your body in many ways. It dehydrates your body and skin, causes extrinsic aging, damages your liver, and puts you at risk of brain disorders such as dementia, trouble staying focused, and loss of emotional control.
7. Prioritize Sleep
Old age may bring insomnia and trouble falling asleep, but your body needs a minimum of seven hours to function efficiently and eliminate all the stress and burnout. Poor sleep is also linked to feeling older, mentally and physically.
Getting the right amount of sleep will improve an individual's perception of aging and help fight obesity and heart diseases. While you sleep, your brain washes out harmful waste products such as beta-amyloid, a precursor to Alzheimer's disease and cognitive impairment.
Conclusion
With all the above mentioned, focusing on your brain's health is equally essential because you can only feel healthy when your mind is fresh and corresponds with your body. So, keep challenging your brain, and don't let it sit with old memories alone!
Take a new route while going back home or learning a new language, and allow your brain to tackle new tasks.
Staying healthy is essential irrespective of the number on your birthday cake. However, it all becomes way more critical after crossing the 50s. Always remember the purpose of staying healthy, whether traveling after retirement or playing around with grandkids. The tips mentioned in this article can help you lead a happy, youthful life beyond your 50s.
Here we conclude our list of ways to help you maintain a healthy lifestyle. If we missed anything, let us know in the comments below.
In cooperation with hungary-vignette.eu.
---