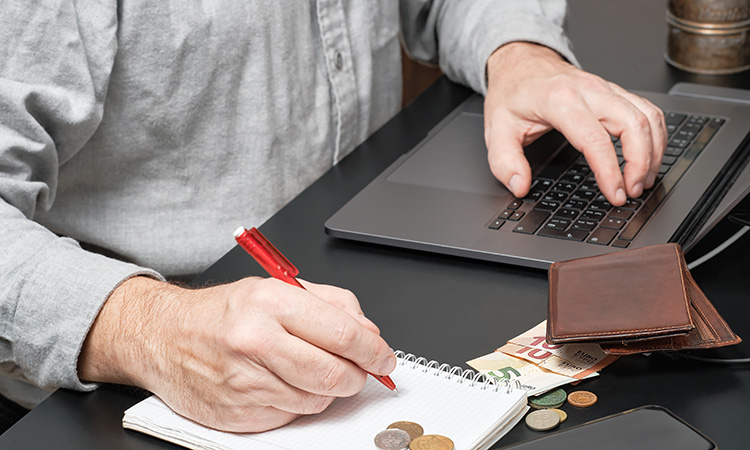 If you've recently been struggling with debt and urgently need some help, the tips and tricks in this guide can help you to get back on track and finally pay off your debts.
Debt is a scary word.
The mere mention of it can send chills down people's spines (and not in a good way).
According to The Daily Mirror, more than a quarter of people 'expect to start 2023 in debt'. When you put this into context, it means that one in every four people that you pass in the street is in some kind of debt.
People struggle with all kinds of debts, with common examples being:
Divorce
Poor money management
The cost-of-living crisis
Medical treatments
Unaffordable lifestyle
Whatever your specific reason for being in debt, the good news is that there are many ways in which you can deal with it. Sure, you can't magically heal your debt overnight and have everything paid off by the morning. However, what you can do is follow these tips and tricks that should help you to get out of this sticky situation.
Sound good? Great.
Let's begin.
1. Apply for an IVA (Individual Voluntary Arrangements)
Over the years, countless people struggling with debt have successfully applied for IVAs.
In simple terms, an IVA is an agreement that you make with creditors to pay all (or some) of your debts. After the debts have been paid, you'll then need to make regular payments to an insolvency practitioner, who ultimately divides the money between your creditors.
For anyone who is seriously concerned about the prospect of bankruptcy and wants to remove a huge weight from their shoulders, applying for an IVA is often the perfect solution. Here's some IVA advice to get you started, where you can gain access to expert consultations and an independent financial review. Hopefully, you'll feel a lot better by the end of it.
2. Calculate a Budget
To overcome any debts you're facing, it's highly advised that you calculate a budget that you can follow moving forward. As you attempt to pay your debts off and regain control of your life, following a budget can help to keep the ship nice and stable. Of course, this naturally means you're going to have to make some sacrifices and potentially reduce your lifestyle, but it will ultimately ensure that your debt problem is solved sooner rather than later.
3. Prioritize Your Most Important Debts
Some debts are more important than others. This is why you need to prioritize them by the level of importance. Once all your debts are out in front of you ranked in order from most to least important, it will provide you with some much-needed clarity and peace of mind.
4. Get Advice from Friends and Family
The likelihood is that you have at least a few family members and friends who have struggled with debt in the past before successfully paying it off. By talking with them one-to-one, you can ask vital questions and get the extra guidance that you need. Sometimes, a friendly hand on your shoulder to help guide you through the hard times of debt is exactly what you need.
5. Be Patient
Debt can be very hard to deal with. Naturally, this leads to some people frantically trying to pay it off (even though it isn't possible in a short space of time). This is why you need to remain patient and calm, as some debts can take months or even years to fully pay off.
---