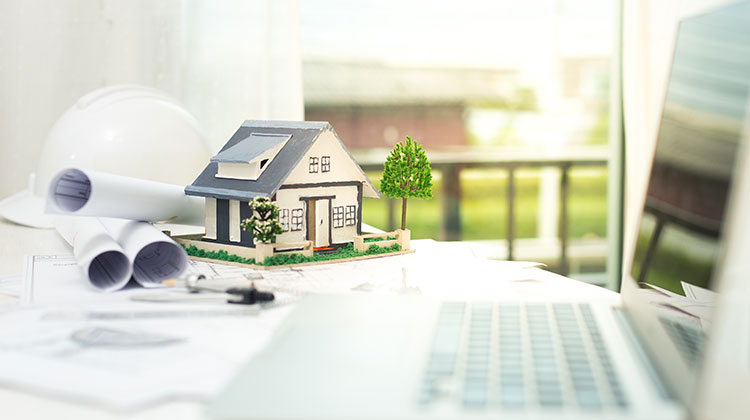 People renovate their homes for different reasons. If you are expecting a baby, you might renovate a room to turn it into a nursery, or you may want to upgrade your bathroom or kitchen. In recent times, many people renovated their homes to create office spaces to work from home – any home improvement increases the value of your home. The biggest challenge is financing your home improvement project more than the renovation itself.
There are many ways to pay for your home renovation. We have put together five ideas for arranging funds for home improvement. Take a look at the details below and choose the concept that suits you best.
Use Your Savings – The most straightforward way to finance your home improvements is to dip into your savings account. Investing your savings in your home is always better than spending the money on a vacation or a gadget. Home improvements can increase the value of your property by almost 10%. However, be careful not to drain all your savings into home renovation. It would be better to build a savings fund for home renovation and set a budget for your project to ensure you don't overspend.
An Unsecured Loan – Unsecured loans are loans that are not connected to collateral. Personal loans and house improvement loan are usually unsecured. Unsecured home improvement loans can quickly be sought by individuals with good credit records and a steady income. Even though these personal loans for home improvement don't ask for a guarantee, the interest rates are higher than secured loans.
Apply for Home Improvement Grants – Several companies and organisations give away funding for home improvement for specific types of renovations. For example, your energy supplier can give you an energy-saving home improvement fund. It will cover the expenses for repairing or replacing your boiler and insulation work. Similar grants are available to the elderly and disabled people for maintaining or improving their homes. There are also available grants for windows and doors from government 2022 Scotland, England and Wales, so apply and if you qualify you can replace your doors and windows for free and use the remaining budget for other home improvements.
Re-mortgaging – If you owe less on the mortgage than your house is worth, you could consider re-mortgaging your house to fund your home renovation project. Re-mortgaging refers to borrowing money against your house by switching to a new or larger mortgage. Calculate how much the house renovation loan will cost you over the term of your mortgage and if you can comfortably afford the monthly payments. Talk to a financial advisor before deciding to re-mortgage; because you are borrowing money over a long period, it may be expensive too.
Credit Cards – If you have a small home improvement planned and only need a small amount to finance it, you could pay for it using your credit card. At the end of the month, you can always foot your credit card bill with your savings or salary. Some banks and financial institutions also issue 0% interest credit cards which you must repay in a set number of months, usually over 12 without any interest. No matter which credit card you use, make sure you repay your debt on time, or you may be subject to high-interest fees and late payment charges.
What Should I Consider When Funding My Home Improvements?
A home improvement project can cost a pretty penny, and homeowners should be careful about financing home improvements. Plan your home improvement carefully and don't compromise on quality due to funds. At the same time, choose your funding options keeping your repayment capacity in mind. If you find yourself struggling to pay for the home improvement project, take up a small part at a time. For example, for abathroom home improvement, you can repair the plumbing in the first month, replace the basin in the next month, the tiles the month after that, and so on. It will ensure that you are not spending a significant amount at once and can pay for all the changes you make in time.
There are several options to finance your home improvement project. Still, homeowners must choose wisely as all funding options have pros and cons. Analyse your financial situation carefully and avoid any debt you cannot afford. Funding your project intelligently will help you build your dream home and ensure that you don't fall into a debt trap.
---
Author Bio:
Tanya Singh
Tanya Singh works as a Content Marketer at LoanTube – a loan comparison marketplace where borrowers can connect with multiple lenders via a convenient and transparent application. She writes about topics related to personal finance and loans helping her readers in making smart decisions when they need to borrow. Yoga brings her inner peace and strength, and travelling brings her joy (besides her work of course).
---