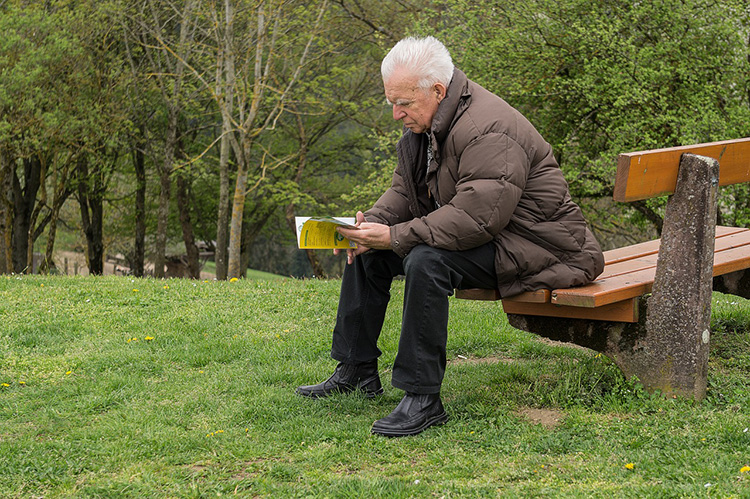 For many Americans, retirement is seen as a time to relax and enjoy life after decades of work. However, retirement can also be an uncertain and stressful period, especially for those without adequate savings or income streams. This is where financial settlements can provide a lifeline. Recent data shows that the average retirement savings for Americans aged 55-64 is only $144,000, far below the recommended $1 million target. With rising healthcare costs and longer life expectancies, many retirees struggle to make ends meet. Financial settlements from personal injury claims, class action lawsuits, and other legal proceedings can offer a way to find stability in retirement.
Though money cannot erase the trauma behind many settlements, it can alleviate financial stress and provide resources for medical care, home health services, travel, hobbies, and more. For retirees who have faced illness or injury, settlements represent compensation as well as an opportunity to redefine their retirement on their own terms.
Pay Off Debts and Loans
Paying off any outstanding debts should be a top priority for those entering retirement. High-interest credit card debt, personal loans, and mortgages can quickly erode savings if unpaid. For example, the average credit card debt for Americans aged 65-74 is around $10,000, with steep interest rates ranging from 14% to 36%. This debt removes considerable disposable income that could be better utilized for enjoyable retirement activities.
In many cases, retirees may have received financial settlements from lawsuits or claims. Mesothelioma lawsuit settlements are significant examples of earnings from settlements, often ranging from $1 million to $6 million, depending on the case's circumstances and the defendants involved. Such substantial earnings can empower retirees to clear their debts and secure a more comfortable retirement.
A financial settlement from a personal injury case or class action lawsuit can provide funds to eliminate debts in one payment. Without recurring monthly payments, retirees gain peace of mind and can use their pension, Social Security, and other income for travel, hobbies, and healthcare needs rather than just making minimum payments.
Cover Healthcare Costs
Even for retirees with Medicare, out-of-pocket healthcare costs in retirement can be substantial. While Medicare covers hospitalization and basic medical care, there are still deductibles, copays, and coinsurance. Fidelity estimates that a retired couple at age 65 can expect to spend around $315,000 on medical expenses throughout retirement.
Settlement money can create a dedicated healthcare fund to pay for Medicare premiums, supplemental insurance, prescriptions, dental, hearing aids, home health aides, and other medical costs not fully covered. This eases the financial burden of healthcare in retirement by providing a buffer for surprise expenses.
Invest for Additional Income
Under the guidance of a trusted financial advisor, a portion of a settlement could be invested to generate ongoing income. Conservative investments like bonds, dividend stocks, annuities, and real estate can provide supplemental income that is stable and predictable. This gives retirees the ability to maintain their lifestyle, as medical advances are extending lifespans past 20+ years.
With Social Security facing potential cutbacks, having additional income streams in retirement is crucial. The key is working with an advisor to create a diversified, low-risk portfolio that aligns with your timeline and income needs.
Make Home Modifications
Modifications like installing ramps, grip bars, and elevators may be needed to age comfortably at home, especially after an illness or injury. Settlement funds can pay for these often expensive renovations.
Resources like the Center for Disease Control's Healthy Housing Checklist can help retirees evaluate their home environment.
Purchase Assistive Equipment
In addition to home modifications, settlement money can purchase assistive devices that allow seniors to retain their independence. This includes medical equipment like lift chairs, walkers, mobility scooters, and blood pressure monitors. It also covers technologies like medical alert systems, wearable fall detection devices, medication reminders, and voice-activated smart home products.
With the right assistive equipment, seniors can comfortably age in place rather than move to a care facility. Remaining active and engaged in the community becomes easier and safer.
Splurge on Bucket List Activities
Financial settlements can help fulfill retirement dreams that may have seemed out of reach. Splurges could include taking an exotic vacation abroad, purchasing a vacation home or RV, or learning a new skill like photography. Checking off those bucket list goals brings joy and a sense of adventure to retirement years.
Settlement funds remove financial barriers to exploring new passions and making memories. Within reason this is a time to indulge and make retirement truly special after years of hard work.
Provide for Family
Some retirees may want to utilize a portion of their settlement to support family members in need. This could include funding college savings accounts for grandchildren, assisting kids with a down payment on their first home, or providing emergency financial help for loved ones facing unexpected hardships.
Knowing family is financially secure can bring retirees great peace of mind and satisfaction. It allows them to focus on enjoying retirement rather than worrying about loved ones.
Donate to Charity
Giving back through charitable donations is another way to find meaning and purpose in retirement. Settlement recipients can donate to important causes like medical research, veterans groups, animal welfare, or disaster relief. This creates a positive legacy.
Hire In-Home Care
For retirees who require assistance with daily living activities, settlement funds can pay for in-home caregivers, meal deliveries, transportation, housekeeping, and support services. This high-quality care reduces the need for expensive assisted living facilities, allowing seniors to age comfortably at home. Retirees can maintain independence while getting help with medication management, personal hygiene, and more. This comprehensive assistance also provides respite for family caregivers.
Plan for Long-Term Care
Since long-term care, like nursing homes or memory care, can cost over $90,000 annually, settlement money can pre-fund these future costs if necessary. This reduces worries about depleting retirement savings should 24/7 skilled care be needed.
Having long-term care already paid for provides options and peace of mind. Seniors can focus on their health rather than financial stress.
Conclusion
Although financial settlements arise from difficult circumstances, they can be strategically leveraged to redefine retirement on your terms. With the right planning and priorities, settlement funds create an empowering opportunity to reduce stress, pursue dreams, care for loved ones, and live comfortably. Of course, money is only one component of a fulfilling retirement. Good health, strong social connections, purposeful hobbies, and a positive mindset are also key. But for many, financial settlements provide the foundation to retire with confidence, security, and optimism for the future.
---