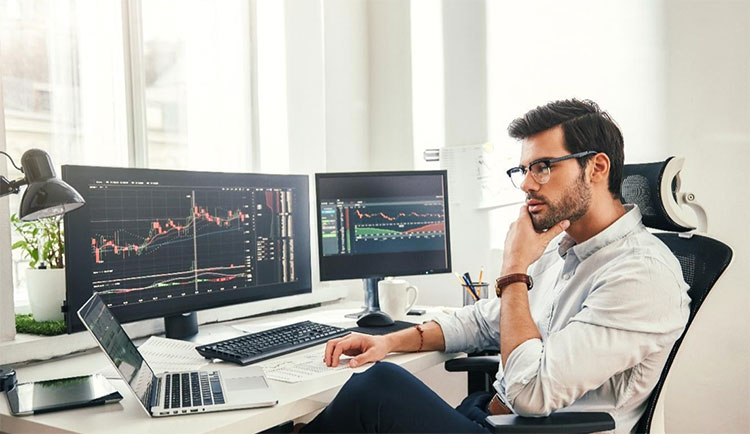 With millions of investors around the world making trades in the stock market each day, you might wonder about all the different strategies and approaches that are used.
A highly popular strategy used on the stock market, and many other markets for that matter, is day trading.
As with every form of trading, it's important to fully understand what this process is and how it works, in order to produce the best chance of profit when making your own investments.
In this article, you'll find out how day trading on the stock market works, and what the different benefits of this strategy are. Read on to find out more.
Day trading is a specific strategy of trading that can be used when investing in shares on the stock market – such as the Kinnevik share, for instance.
The key factor that separates day trading from other strategies, is that no matter the number or type of trades you open when you start, you must close every trade before the end of the day.
Compared to other strategies used by traders around the world, day trading can be one of the less complicated processes. You can open as many trade positions as you want, and invest in whatever assets you desire. Whether you prefer traditional trading, or trading financial derivatives like contracts for difference (CFDs), the choice is up to you.
The only thing you need to ensure, is that every trade is closed before your trading day finishes – whether that be when the markets close, or a period set by yourself to trade in.
No trades should be left open overnight, and the next day you'll repeat the process with whatever trades you decide to execute.
Day trading on the stock market is used by various investors due to a number of benefits it can bring. These include:
Better management of trade risk
One benefit of day trading on the stock market is that you have better control over how your trades are executed, and therefore can more effectively manage risk.
When you only have positions open during your day of trading, you have full visibility of how your trades and the market is performing. Any situations that might require your intervention will be promptly identified, and you can address them quicker.
If you allow your trades to be open overnight, there could be significant changes to share prices, and you could arrive the next day to find your trades have moved drastically in an unfavourable direction.
Opportunities for profit in any market condition
Another benefit of using day trading is that you have opportunities to make a profit in different market conditions.
This is best done using financial derivatives such as CFDs. These trades don't give you ownership of an asset, but allow you to speculate on the price movement of the asset.
For example, during your day of trading you might find there is a falling stock market. With traditional trading, this would be unfavourable. However, you can open a short CFD position which speculates on share prices falling.
Therefore, even in these market conditions you could end up receiving a profit from all your day trades.
Faster returns on investments
Day trading is also a preferable strategy due to the fact you can receive a faster return on investments.
Since the nature of day trading is that all trades are completed within the space of one day, this means that all your trade returns will be available within this same period of time.
If you were to explore other strategies of trading, the time to receive returns may be longer. For example, position trading has investors hold their positions for months at a time, or even years.
Therefore, for traders looking to receive the profits from their successful investments much quicker, day trading can be an ideal option.
—
There's much to learn about day trading, but with this simple guide on how the process works, you can start reaping the potential benefits that come with these investments.
---