We have brought together a shoe file with different style tips that every man needs.
There are two rules to owning a small shoe collection: First, leave fashion aside and adopt classic styles; second, make the best investment you can. Because when it comes to shoes, as the ancients say, quality is important, not quantity. Because your shoes are the first thing people notice in your appearance.
Whatever your style, budget and agenda for the next 12 months, you should definitely have one of the shoe models that we will talk about in the best way in your collection.
Shoe File: 8 Models Every Man Needs
Anytime, Anywhere: Minimal Sneakers
While rough sneakers are making history on the fashion scene, the real heroes of wardrobes are the minimal models. Inspired by retro tennis shoes, these simple and elegant shoes are compatible with almost any combination.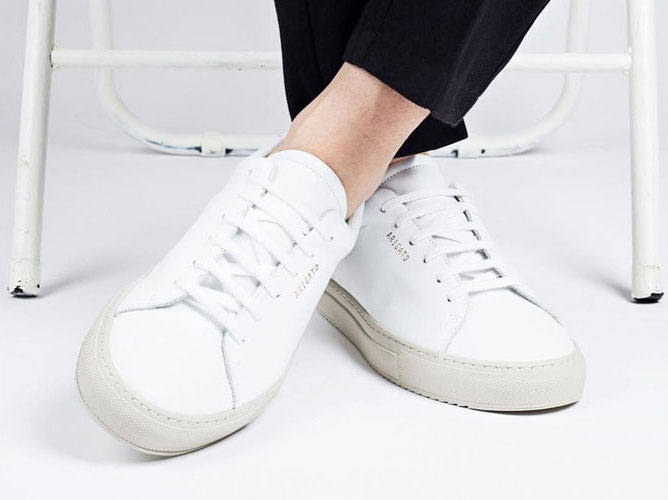 When choosing minimal sneakers, you should take care that the brand logo is not too prominent and large, and the sole or laces are not too thick. If you make your choice among leather models, you can keep them clean for a longer time, as they are cleaned more practically than suede models.
You can wear them from day to night with a t-shirt and jeans or under a casual suit.
---
For Elegant Events: Black Oxford
The black Oxford is basically your classic 'school' shoe; Ideal for office and formal occasions such as weddings, funerals, celebrations or job interviews. Basically, it's the first model you turn to if you need to wear a good suit or follow your black tie rules. Although it may sound a little boring, they are a good savior because they are risk-free.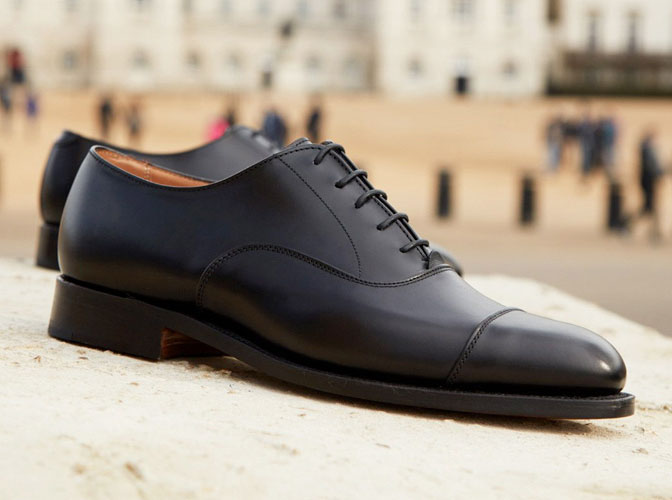 Oxford, which takes its name from a certain type of boot worn at Oxford University in the 1800s, but is referred to today with this model shoe, is technically detailed closed-laced shoes in which two of the four parts that make up the form are sewn under the nose and the tongue is sewn separately.
You should definitely invest in a high quality black Oxford, considering that the invitations you need to attend and the events you need to look stylish will not end in a short time.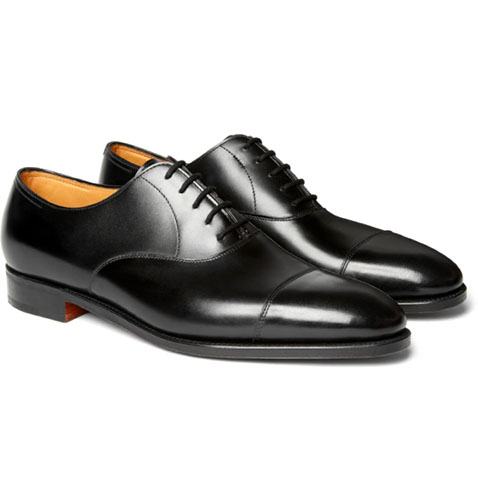 ---
For 9-5 and Beyond: Derby
The Derby model is Oxford's chunky cousin. In the meantime, leftover shoes are indispensable for stylish sportswear. Just like the minimal white sneakers, you can wear it with a raw denim jean or with a comfortable suit.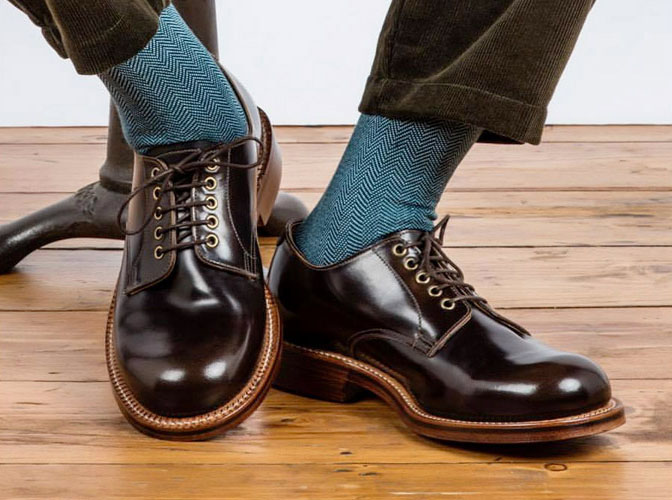 Leaving Oxford due to technical differences; The tongue is tied to the nose and the laces can be untied and tied, so we can say that it has a more sporty look.
You can choose Derby model shoes, which can be compatible with almost any combination, because of their versatility. When making your selection, pay attention to the simplicity of the model. A tip for you, if your feet are scalloped, you can be much more comfortable with this pattern.
---
To Look Different: Strap Monk
For those who want to secure their feet with a single strap and two or three buckles instead of laces, and maybe want to look a little different, the strap monk model can be an ideal choice.
We have to thank the Italians for the model, which stands somewhere between Oxford and Derby, and looks fantastic in denim as well as suits and trousers. Because of their fondness for showing off, laces have been replaced by belt buckles.
When buying a strap monk, you should choose silver buckles for black shoes and brass buckles for brown ones, and you should pay attention to the fact that the band part of the shoes you will invest in is very well designed.
---
For Evening Meetings: Suede Loafer
The loafer, the first pair of which was made by the Norwegian Nils Gregoriusson Tveranger in the early 1930s, is a model inspired by traditional fishing shoes and Native American loafers.
In its current form, American cobbler G.H. Combining Bass' iconic Weejuns, the loafer is a great savior for evening outings with its diamond-cut outline.
Although its leather appeals to general taste, the soft suede is indisputably more useful and stylish, and is the product of a classic aesthetic.
You can use the dark tones of the shoes, which you can wear with or without socks, for a stylish sporty look, and the light tones for when you are going to wear tight-fitting chino trousers or shorts.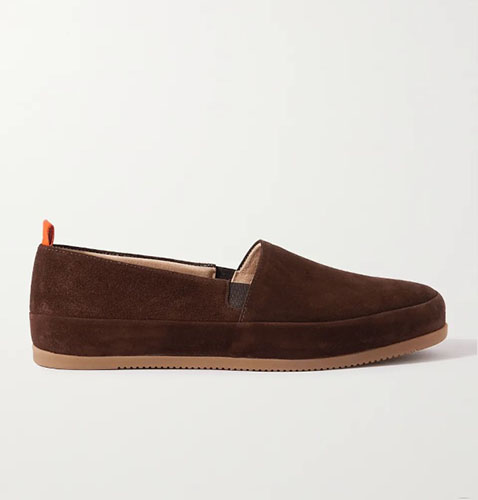 ---
For Cold Weather and Weekend: Lace-Up Boots
Lace-up boots, which were born in England to meet the needs of thousands of workers who would work in factories during the Industrial Revolution, quickly spread among the soldiers and working people and helped the British shoe industry to develop, play the role of complementing your weekend style as well as rainy weather.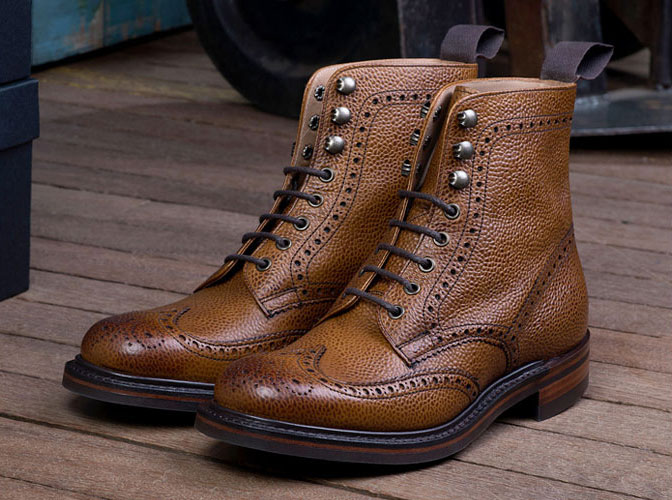 You can keep the workwear heritage alive by wearing lace-up boots with a denim-weighted combination, or you can wear them with masterful elegance under your short and narrow-leg woolen trousers.
While making your selection for the model, which has a more elegant silhouette unlike hiking boots, you should pay attention to the softness of the leather on the ankle. Otherwise it can be extremely painful to use.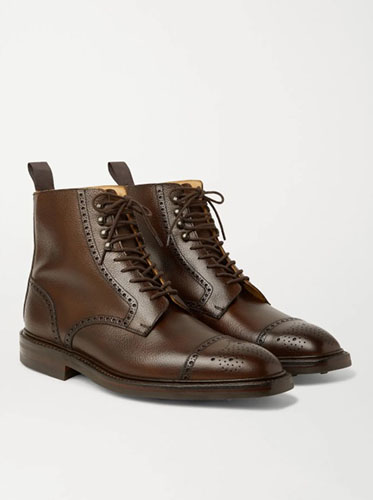 ---
For Almost All Conditions: Chelsea Boots
The story of Chelsea boots, a classic that will never get old, goes back to the middle of the 19th century. Chelsea, which was produced by the shoe designer of Queen Victoria as an alternative to lace-up riding boots and takes its current name from the London district where it was popular in the 1960s and 1970s, can sweep you off your feet in any condition if its workmanship is good.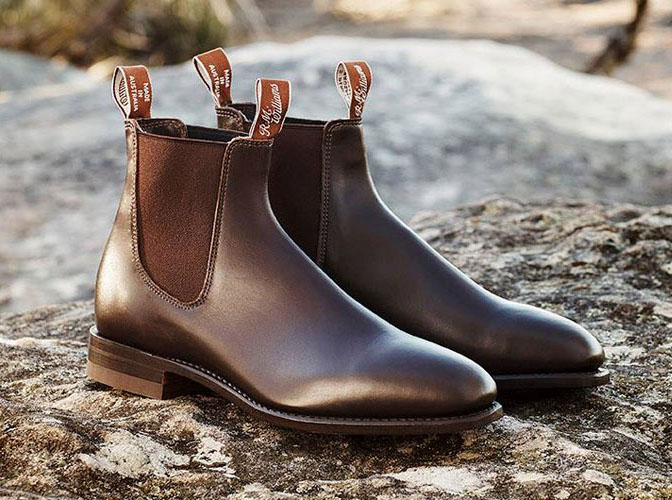 It is enough to take care that the color of the boot model, which you can easily wear with your light short-legged jeans or fabric trousers, which fit well on you, is dark in color and the sole is thin.
Leather or suede, what you should pay attention to when buying Chelsea boots is that the rubber on the ankle is solid; because it is the part that will be deformed first and be the most difficult to repair.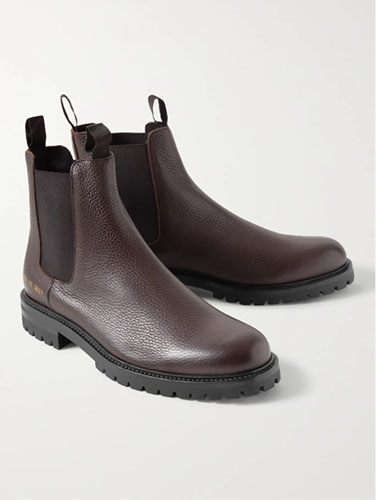 ---
For the Seaside: Espadrilles
Perhaps the oldest shoe in the file is the espadrilles, whose story goes back to 14th century Europe. Although the word espadrille is French, the model has its roots from esparto, the Greek name for the Mediterranean plant used to make this type of shoes, ropes, rugs, baskets.
Espadrilles, which are much more useful and stylish than flip-flops, always call beaches and shores. Espadrilles go best with linen trousers, beach outfits, light jeans and even summer weddings.
When choosing espadrilles, remember that those with canvas tops breathe better and grip your feet better. And beware, but don't wear them with socks.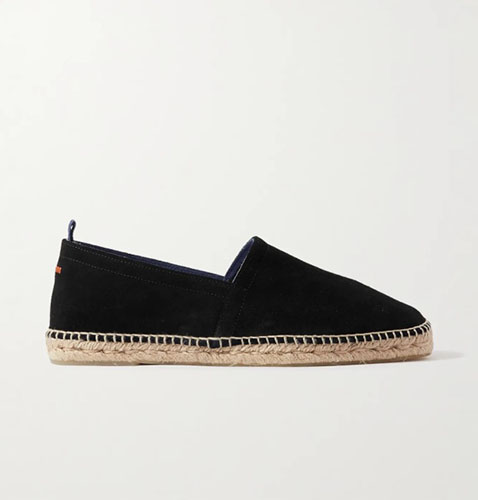 ---