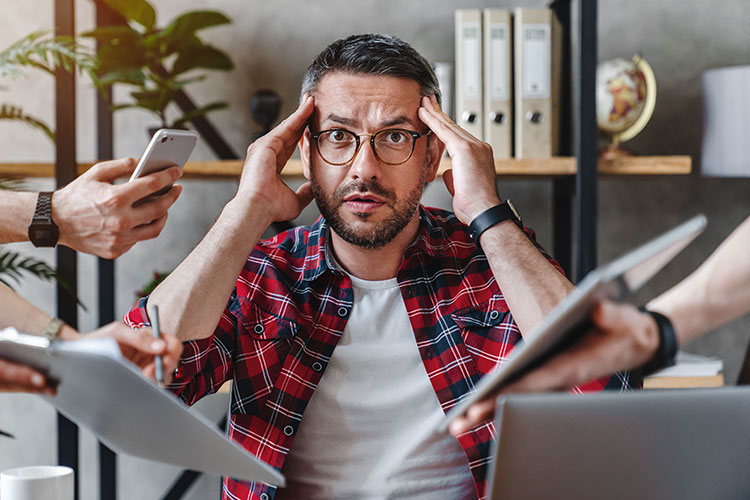 Corporate culture often considers work-life balance to be fiction. It's practically difficult for the two to line up perfectly.
Sadly, a lot of us lack balance and begin to despise our work. You're counting down the minutes until you can leave for home. If you hate your corporate work so badly, you should either plan to quit or hold out until circumstances improve.
But how can you maintain your sanity throughout the "I hate my job" phase? Here are a few tips for enduring the job and workplace you despise.
Tips to Survive a Job You Hate But Can't Leave
1. Be patient at the workplace and at the job. Success might not come to you in a magical flash, especially when it comes to job advancement or promotions. Unfortunately, business does not operate as quickly as we would like, so you might need to establish your value before you receive the promotions you want.
2. Recognize that there will be many options in your career, not just one. Learn new talents that you can apply outside of that work and incorporate them into a career that you DO like. Adding new skills to your repertoire can benefit both your present employment and your future profile.
3. Create a strong network. Making friends was this in school, but in a professional setting, you establish a network. Work and life opportunities will come your way much more readily if you have a "spiderweb" of coworkers in your network since these are the individuals who can and want to help you.
4. Consider your options and make a strategy. Like chess analogies apply career growth strategies both internally and externally. It takes careful consideration, careful preparation, and lots of what-if situations. All of this is unfortunately not easy, but success requires work.
5. Express gratitude. If you are having an extremely horrible day, take a break. Your work is simply that—a job—and you don't need to let it define who you are. Prior to deciding to move on, make an effort to maximize your existing opportunity.
Key Pointers
It could take more work than anticipated time to learn the ins and outs of a new job and move up the corporate social ladder. When no progress is being made, it can become demoralizing to keep working. Under all the drawbacks, there may be more to your work.
It won't take long for you to look around the room and at your coworkers if you have a good outlook and the necessary skills. Here is a quick rundown of lessons learned from surviving your first job.
Think carefully and make an advanced strategy for your professional chances.
Learn new abilities to enhance your skill set and make a strong resume.
Keep working hard; it will pay off for your professional progress, and future employers will appreciate your commitment.
---