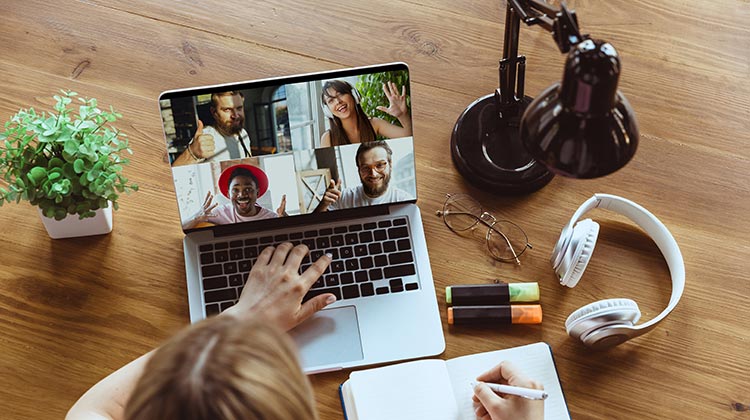 Remote working has been one of the most transformative societal trends over the past couple of years, and it is clear that it is here to stay.
As the name implies, remote working is when you have the ability to work from anywhere without having to travel to a central place of work (such as an office). It has long been viewed as problematic by many employers, who believe it would cause unnecessary disruption, flagging motivation, and nose-diving productivity levels.
However, with the unprecedented events of the past two years forcing businesses to allow employees to work from home, the world has gradually come to realize that remote working doesn't just provide an alternative to 'traditional' means of work; it can solve many of its problems too.
For example, being able to work from anywhere alleviates the heavy levels of congestion that forms in cities and on motorways during the week, as well as potentially reducing levels of stress within businesses.
It allows people to create their own unique working environments, whether that be a coffee shop, a co-working space, or a beach.
However, given that remote working allows people to work where they are most comfortable, the most commonplace to work is undoubtedly at home.
Although this can be enjoyable, it is challenging to make your home into a part-time office.
Here are some top tips for making your home suitable for remote working:
You will have different priorities when choosing where to live
One of the most powerful impacts that remote working is starting to have on society is people's requirements for a house. When assessing property demand and remote working, it is important to keep in mind that many people live in the centre of cities, or near train stations, because they need to commute to work every day.
It is easy to put up with a busier (and pricier) location when it gives you a shorter commute in the morning, but when your commute is only downstairs to the kitchen table, your priorities tend to shift.
You may find that you want to live somewhere further out of town, where property prices are lower, the quality of life is higher, and you can spend more time and money on the home itself rather than where it is located.
Set up a dedicated work area
The most challenging aspect of working from home is the natural inclination to treat it as a place to relax rather than concentrate. After all, you usually associate your sofa as a place to crash after a long day at the office, not as the office itself.
This can make it difficult to create the right atmosphere when working from home.
The best solution is to create a dedicated work area, away from noisy distractions, the temptation of the television, and the relaxation of your bedroom. If you have an office already, this is perfect, but if you don't, simply set yourself up in the spare room or at a desk in the corner of the living room. The more professional the workstation looks, the more switched on you will be.
Make your backdrop neat and interesting for video calls
When you work from home, you will inevitably have to jump on calls with colleagues and clients from time to time. Try to make your backdrop look as neat and professional as possible because it will be a direct reflection on you.
If there is an unmade bed or a semi-painted wall behind you, it does not speak of a professional setting. Instead, get creative and make sure the background reflects positively on you as a professional.
Invest in quality furniture
When you have worked in an office environment for an extended period of time, you forget to appreciate how comfortable your chair is and how practical your desk is. It is only when you are working off a makeshift surface, sitting on a dining room chair when you realize the importance of quality office furniture.
Invest in a supportive, comfortable desk chair and a large enough desk to house everything you need for your working day.
Make sure your internet is up to scratch
Another important consideration to make when working from home is the quality of your internet connection.
There is nothing worse than waiting for what feels like hours for your emails to load or a video to stop buffering. When you are trying to get your work done, this can be a major source of disruption.
Invest in a high-quality internet service, and if you still continue to struggle, you may have to work from a local cafe or co-working space.
---