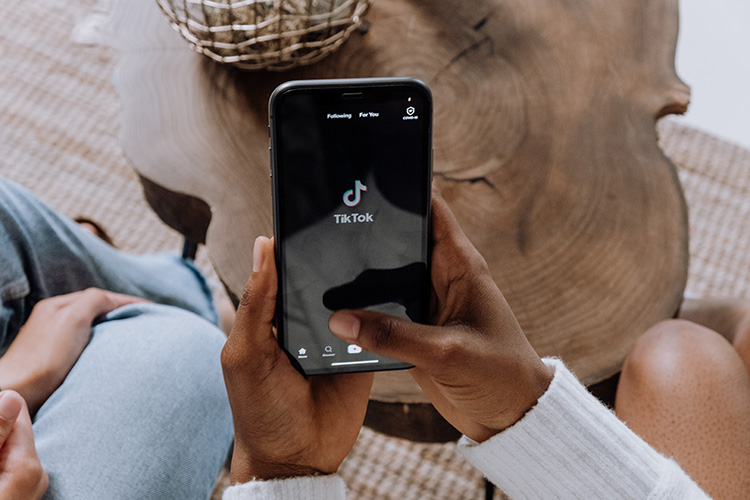 As Generation Z emerges as a dominant consumer group with significant buying power, fashion brands must adapt their marketing strategies to effectively reach and captivate this audience. TikTok, a short-form video platform that has gained immense popularity among Gen Z users, offers a unique opportunity for fashion brands to connect with their target market in a creative and engaging manner.
In this blog post, we will examine the potential of TikTok for fashion brands, discuss innovative strategies for capturing the attention of a Gen Z audience, and explore the benefits of embracing this social media platform.
The Power Of TikTok For Fashion Brands
TikTok has rapidly become a major social media platform, boasting over 1 billion monthly active users worldwide. Its user base primarily consists of Gen Z individuals, who are drawn to the platform's dynamic, creative, and entertaining content.
By harnessing the power of TikTok, fashion brands can reach a vast, highly engaged audience that is eager to discover and share new trends, products, and experiences, and all with great prices.
Creative Strategies For Captivating A Gen Z Audience
Fashion brands can employ various inventive approaches to engage with their Gen Z target market on TikTok, including:
a. User-Generated Content (UGC)
Encouraging TikTok users to create and share their own content featuring the brand's products can drive organic engagement and foster a sense of community.
By reposting or featuring user-generated content, fashion brands can showcase their appreciation for their audience and amplify their reach on the platform.
Creating branded TikTok challenges and promoting associated hashtags can inspire users to participate in the brand's narrative and produce content in line with the challenge's theme.
These challenges can showcase the brand's products in action while generating buzz and virality.
c. Collaborations with TikTok Influencers
Partnering with popular TikTok creators can boost brand visibility and credibility, as these influencers have established trust and rapport with their followers.
By collaborating on content that highlights the brand's products, influencers can help drive awareness and sales among their Gen Z audience.
d. Behind-the-Scenes Content
Sharing exclusive, behind-the-scenes content from fashion shows, photoshoots, or product development can offer TikTok users a unique perspective on the brand and foster a sense of intimacy and connection. This transparency can enhance brand loyalty and keep the audience engaged.
e. Educational and Entertaining Content
Producing informative and entertaining content, such as styling tips, trend analysis, or fashion hacks, can position the brand as a valuable resource for its audience. By providing valuable content, fashion brands can maintain audience interest and establish themselves as industry leaders.
Benefits Of Embracing TikTok For Fashion Brands
Fashion brands that successfully leverage TikTok can reap numerous benefits, such as:
a. Increased Brand Awareness
TikTok's viral nature and extensive reach can significantly enhance brand visibility, exposing the brand to new potential customers.
b. Enhanced Customer Engagement
By creating interactive and shareable content, fashion brands can foster deeper connections with their audience and encourage user-generated content, boosting overall engagement.
c. Access to Valuable Insights
TikTok's analytics tools can provide fashion brands with valuable insights into user behavior and preferences, enabling more effective marketing strategies and product development.
d. Strengthened Brand Identity
The creative and authentic content generated on TikTok can help fashion brands solidify their brand identity and appeal to their target audience.
Conclusion
TikTok represents a distinctive and potent opportunity for fashion brands to connect with the Gen Z audience in a creative and lively manner. By adopting inventive strategies such as user-generated content, TikTok challenges, partnerships with influencers, exclusive behind-the-scenes content, and informative and entertaining content, fashion brands can seize the attention of their target market and establish a strong bond with them. The advantages of integrating TikTok into marketing initiatives include expanded brand recognition, heightened consumer interaction, access to crucial data, and a reinforced brand persona.
---