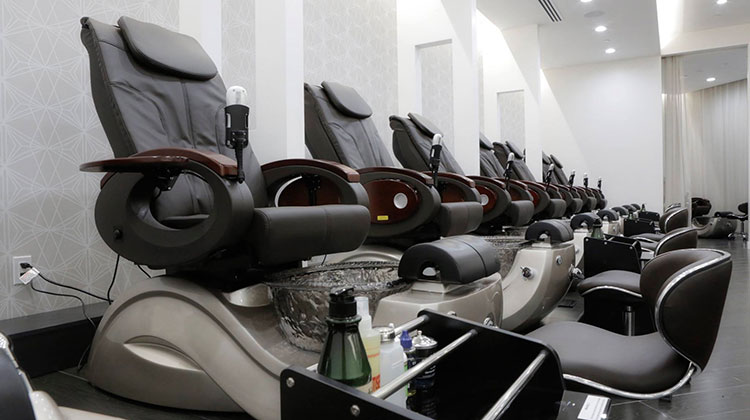 There are many important decisions that you must make when you work in the beauty industry. One decision that should never be rushed is choosing a pedicure chair as this can have a massive impact on the customer experience and your brand reputation. Whether you are new to the industry or you have owned a salon for many years, it can be hard to choose a pedicure chair when there are so many options out there.
Different Types of Pedicure Chairs
These days, there are all kinds of different pedicure chairs with different features, which can make it hard to choose the right one for your salon. It is key when making your decision to consider your salon as you will want to make sure that you have plenty of space and that the upholstery is complementary to your salon decor. If you want as many customers as possible, you should look to the smaller chairs while those looking to create a luxury experience may prefer the larger options with all the bells and whistles.
Quality & Brand Reputation
As with any kind of purchase, you always want to make sure that you are investing in quality and from a brand with a good reputation. A pedicure chair is an integral part of the customer experience, so you do not want to take any chances and invest in pedicure chairs that come from the big, reputable names in the beauty industry.
Comfort
Obviously, comfort is one of the key factors in a pedicure chair. You want your customers to be able to feel relaxed, comfortable, and welcome during their visit and this will only be possible with a chair that is designed with comfort in mind. This is why you want to look into the materials, shape and size of the chair (it is helpful if you can try it out before you buy as well).
Features
These days, pedicure chairs can come with all kinds of features and accessories that can make a big difference to the customer experience. A few examples include:
Cup holders
Magazine racks
Bluetooth speakers
Massage features
Recline chairs
Chairs with jets in the bowl
Health & Safety
Obviously, health and safety is also a consideration particularly due to COVID-19. You want chairs that are easy to clean and disinfect after each customer – pipeless spas can be easier to keep disinfected as water does not circulate outside of the tub.
Hopefully, this post will prove to be useful and help you to choose the right pedicure chair for your salon. This is a major decision that will have a big impact on the customer experience, brand reputation and the overall success of your business, so you want to take your time to find the right chair.
---