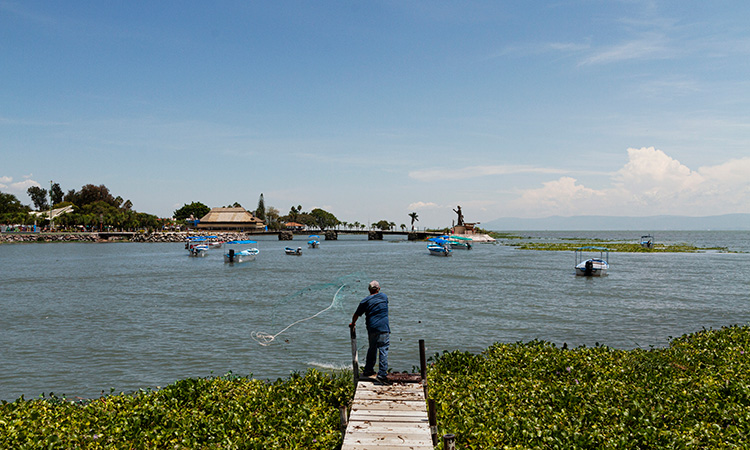 Welcome to the ultimate Miami fishing report, where we'll share seasonal tips and tricks to help you, fellow anglers, make the most of your fishing adventures in this world-class destination. In this comprehensive guide, we'll discuss the best times to fish, the most sought-after fish species, effective fishing techniques, and top fishing spots in Miami. So, let's dive in!
Seasonal Tips
Miami's subtropical climate offers year-round fishing opportunities, but knowing what to expect each season can make your trip even more successful.
Winter Fishing
While winter may seem like an odd time for fishing in Miami, the cooler water temperatures bring in a variety of fish species. During this time, you'll find snook, redfish, and even tarpon frequenting the inshore waters. Make sure to use live shrimp as bait and focus on mangroves and docks for the best results.
Spring Fishing
Spring is a fantastic time for Miami fishing, as warmer waters bring in sailfish, kingfish, and mahi-mahi. Look for color changes, weed lines, and floating debris when trolling offshore, as these are prime locations for pelagic fish.
Summer Fishing
Summer in Miami is all about the mahi-mahi and tarpon. These popular game fish can be found in good numbers during the warmest months, making for an exciting fishing experience. For mahi-mahi, look for birds diving and focus on deep waters. For tarpon, fishing around bridges and inlets during the early morning or late afternoon is your best bet.
Fall Fishing
As the temperatures start to drop, fall fishing in Miami comes alive with redfish, snook, and even bonefish. Target shallow waters and grass flats for redfish and snook, and bonefish can be found in crystal-clear waters in the flats of Biscayne Bay.
Fish Species
Miami's diverse ecosystem is home to an impressive array of fish species. Here are some of the most sought-after targets for anglers.
Tarpon
Known as the "Silver King," tarpon are a top target for Miami anglers. These powerful fish can be found year-round, but the peak season is from April to July. Sight-fishing with live bait or artificial lures works well for tarpon.
Snook
Snook are a popular inshore species in Miami, with peak season running from March to October. Live bait, such as shrimp or mullet, is effective, as are artificial lures like jerk baits and soft plastics.
Redfish
Redfish can be found throughout the year in Miami, but they're most abundant in fall and winter. Target grass flats, oyster bars, and mangrove shorelines using live shrimp, pinfish, or artificial lures like gold spoons and soft plastics.
Mahi-Mahi
These colorful and acrobatic fish are a favorite among Miami anglers. Mahi-mahi can be caught offshore during spring and summer, with the best results coming from trolling or using live bait near floating debris and weed lines.
Sailfish
Sailfish, one of the most sought-after game fish, are abundant in Miami from November to April. Trolling with ballyhoo or using live bait like goggle eyes and pilchards can yield impressive results.
Grouper
Groupers are a popular bottom-dwelling fish found in Miami's offshore waters. These powerful fish can be caught year-round using live bait or vertical jigs.
Yellowfin Tuna
Yellowfin tuna, known for their speed and strength, can be found offshore during the spring and summer months. Trolling with artificial lures or live bait is an effective way to target these fish.
Fishing Techniques
Adopting the right fishing techniques can significantly improve your chances of success in Miami's waters.
Live Bait
Using live bait is a time-tested method for attracting a wide range of fish species. Shrimp, mullet, pilchards, and pinfish are all excellent choices, depending on your target species.
Artificial Lures
Many anglers swear with artificial lures like jigs, spoons, and soft plastics. Experiment with different types and colors to see what works best for the fish you're targeting.
Fly Fishing
Fly fishing is a popular and rewarding method for targeting species like tarpon, bonefish, and permit. Sight-casting to fish in shallow waters can be an exhilarating experience.
Bottom Fishing
Bottom fishing is ideal for targeting groupers, snappers, and other reef-dwelling species. Use heavy tackle and live bait or vertical jigs to entice these powerful fish.
Trolling
Trolling is an effective way to cover large areas of water and target pelagic species like mahi-mahi, sailfish, and tuna. Vary your speed and lure types to increase your chances of success.
Fishing Spots
Discover some of Miami's top fishing spots to make the most of your angling adventure.
Biscayne Bay
Biscayne Bay is an inshore fishing paradise, with opportunities to target bonefish, permit, tarpon, and snook. Focus on the flats and mangrove-lined shorelines for the best action.
Flamingo
Located in the Everglades, Flamingo offers anglers a chance to target snook, redfish, and tarpon in a unique, remote setting. The backcountry waters are perfect for sight-fishing and exploring.
Miami Beach
Miami Beach is not just a popular tourist destination; it's also a great fishing spot. Inshore and offshore opportunities abound, with species like tarpon, sailfish, and kingfish waiting to be caught.
Key Biscayne
Key Biscayne offers easy access to the Atlantic, making it a prime location for targeting sailfish, tuna, and mahi-mahi. Inshore, anglers can find snook, tarpons, and bonefish.
Haulover Inlet
Haulover Inlet connects the Intracoastal Waterway to the Atlantic and serves as a hot spot for tarpon, snook, and other inshore species. Fish the bridges and jetties for the best results.
Conclusion
Miami is an angler's paradise, with a diverse array of fish species and fishing opportunities available year-round. By understanding the seasonal patterns, targeting the right species, employing effective techniques, and visiting top fishing spots, you can maximize your chances of success on your next Miami fishing adventure. So, grab your gear and hit the water, and enjoy the incredible fishing experiences that Miami has to offer.
---