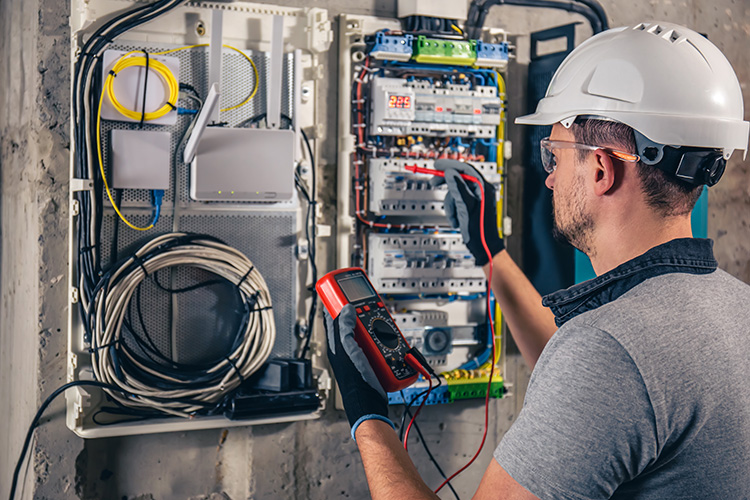 Electricians are skilled tradespeople who are trained to install, maintain, and repair electrical systems in homes, commercial buildings and industrial settings. However, given the rise of new technologies and automation, there has been some debate around whether the profession will still be needed in the years to come. Yet, demand for electricians remains high, and in this article, we'll be exploring the crucial role they play in modern society, as well as why this demand continues to grow.
The Backbone of Infrastructure
One of the most significant needs for electricians is driven by the fact that electricity is the backbone of modern infrastructure. It powers everything from lighting and heating to communication and transport systems. As our reliance on electricity continues to grow, so does the demand for electricians who can install and maintain the complex electrical systems that power our homes, workplaces, and communities. The increasing popularity of electric vehicles plays a big part in this reliance, especially as the UK government has announced that by 2030, the sale of all new diesel and petrol cars will be phased out – a lot of highly-skilled electricians will be needed to support the motor industry as electric vehicles become more commonplace.
Increase In Renewable Energy Sources
Property and motor infrastructure isn't the only area that is dominated by electric; the increasing adoption of renewable energy sources like solar, wind, and hydro power has created a new demand for electricians who are skilled in designing, installing, and maintaining these systems. As governments around the world push for a transition to renewable energy, electricians will play a critical role in making this transition possible.
The Rise in Smart Home Technology
With studies showing that over 57% of UK homes now have some kind of smart device, the rise in technology-driven products has also firmly secured the future for electricians in the UK. From automated lighting systems to smart home security and entertainment, electricians are needed to ensure that these systems are installed correctly and are operating safely and efficiently as new systems are developed and rolled out to customers. In turn, this will provide ongoing stability for those in the electrical trades.
Improved Perceptions of Quality
As new technology emerges that is able to produce better tools and materials, and with reputable wholesalers like powerpointelectrics.co.uk giving electricians access to high-quality, durable parts, the reliability and public perception of those in the electrical trade has massively improved in recent years. This has given electricians the opportunity to build lucrative and secure careers and highlights the growing demand for this skill that will continue throughout 2023 and beyond.
Ultimately, electricians are still in demand because of their crucial role in keeping modern society powered and connected. From the installation of new electrical systems to the maintenance of existing ones, electricians play a critical role in ensuring that our homes and communities remain safe and functional. This is enhanced by their ability to use high-quality parts and provide exceptional service. As such, the demand for electricians is expected to remain high for years to come, making it an excellent career choice for anyone interested in a skilled trade.
---