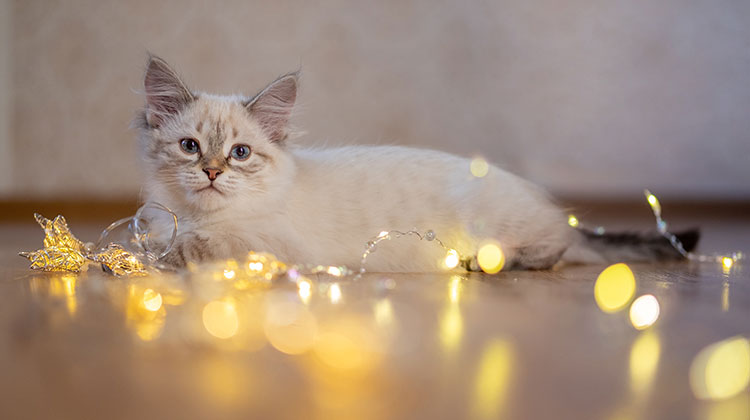 So, you have decided to welcome a four-legged feline into the family. Congratulations! This will most likely be one of the most important and life-changing decisions you can make.
But don't be too nervous! Being a first-time cat lover can raise a lot of questions and can even cause some anxiety for you as the new owner. All this shows that you are absolutely ready to dive in and make a new best friend because some level of anxiety means that you care.
This article will not be a fully-fledged guide, but it will provide you with some pointers to begin your journey with your moggy!
Feed them a fantastic standard of food
It can be confusing knowing what to feed your cat when you first welcome them through the doors to their loving new home. It can be very tempting to pick up some kitty kibble – it has everything they need, right?
Well, yes, but no. It has everything they need but the processed kibble is similar to microwave meals for humans. We can eat it, we will eat it, but it is not something of which you should make a habit.
A very popular choice for cat lovers nowadays is raw cat food. You also need to remember that cats are obligate carnivores, meaning they need to eat meat to survive.
Bella and Duke offer high quality raw cat food that will give your pet an excellent nutritional balance. As it's a pre-prep food company, you can get all the benefits of raw feeding without the sometimes exhausting preparation process.
Give them space
This is a huge one to realise. You may adore your kitty cat and want to smother him or her with bounds upon bounds of love, but this can be really daunting to a new cat. This is especially true if you are adopting an adult cat.
Give your cat time to get used to their new surroundings, and to you. Cats are not like dogs and do not need attention all the time. They are more independent than dogs and like to live their lives their way.
Of course, this is generalising a lot as different cats will have different personalities, but you get the idea. Think of dogs as a playful 8-year-old and cats as a temperamental 14-year-old; they do love you, just in their own way.
Make sure they have toys
Mental stimulation is essential for cats – both indoor cats and outdoor cats. A lack of stimulation can lead to destructive and disruptive behaviours, which is not good for anyone involved.
But that doesn't mean spending hundreds on a slew of differing cat toys. Get a few toys here and there, and make sure they have something to climb. Cats love to climb!
A cat toy can be something really simple like a plastic bag, a box (or several), a string, a laser pointer, a torch – cats chase almost everything. You may even want to try some products from Pop Play or Hartz Just For Cats for some toy ideas.
Try to get creative and see what kind of toys your new buddy prefers!
---