New year's eve celebration ideas: The New Year is just around the corner, and for many of us it means new year, new hopes and new plans! Considering that 2021 was a very difficult year, it is your right to celebrate the arrival of 2022 in the most enthusiastic way! In addition, due to the pandemic, it is a very appropriate decision to spend New Year's Eve at home. Well, what can you do to make the New Year's Eve celebrated at home more unforgettable? Here, "What to do at home on New Year's Eve?" Answers to the question and suggestions for those who want to spend New Year's Eve at home. Read New Year's Eve celebration ideas.
New Year's Eve Celebration Ideas
Boost your energy with New Year decoration
The first things that come to mind when it comes to New Year are undoubtedly Christmas trees, Christmas decorations, that is, colorful areas! If you want to celebrate New Year's Eve at home, you should bring this pleasant atmosphere to your home and make a special decoration for New Year's Eve.
You may think that it is difficult to create a beautiful decoration and prepare your home for the new year. After all, it's hard to choose from dozens of Christmas decoration suggestions and different Christmas trees! But don't worry; We are ready to help you make the New Year's Eve decoration that best suits your taste. Read more to find out New Year's Eve celebration ideas.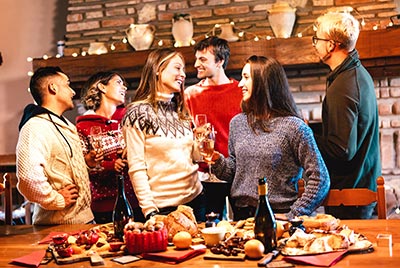 One of the sine qua non of New Year's Eve is the New Year's dining table where you can sit with your loved ones. If you want your table to be complete, you must first make sure that textile products such as runners and services that will provide table setting and contribute to elegance are complete.
Of course, at this stage, you should have determined the number of people you will invite to the house party. Although many of us are used to celebrating New Year's Eve with large families or large groups of friends, let us remind you that this year you should pay attention to keeping the number of people at the New Year's party low, social distance and airing the house as often as possible due to COVID-19. Continue reading to see more New Year's Eve celebration ideas.
Collect unforgettable memories with New Year's games
You have a nice dinner with your family or friends. Now, it's time to increase the fun! Of course, one of the best things about celebrating at home is to be able to play games and have fun! So, what games can those who stay home and do not go out on New Year's Eve play? New Year's Eve celebration ideas.
Even though games such as card games, board games and charade are indispensable for those who want to have fun, you may be bored of playing the same games all the time. If you want to put your smartphone aside and discover new games that you can play with your loved ones, you can check out the list below.
Highlights of the Year New Year
The Name Game
Loaded Questions from The Dating Divas
New Years Photo Prop Free Printables
New Years Resolution Guessing Game
New Year's Eve Charades
Two Resolutions and a Lie
New Year's Eve Minute to Win It Games
New Year's Resolutions Game
Have a nice evening with New Year's Eve movies
If you want to spend the New Year calmly with your guests or your family, how about watching a movie? It is possible to have a pleasant time with movies suitable for this special period of the year. You can take a look at our list below to find the best Christmas-themed movies for you. New Year's Eve celebration ideas.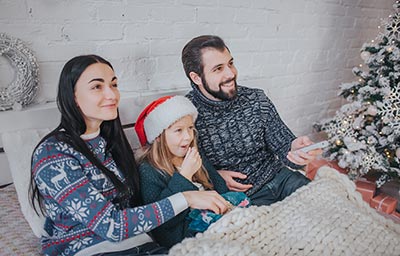 It's a Wonderful Life (1946)
Home Alone (1990)
Elf (2003)
The Snowman (1982)
Love Actually (2003)
The Muppet Christmas Carol (1992)
Happiest Season (2020)
Carol (2015)
Home Alone 2: Lost in New York (1992)
Gremlins (1984)
Meet Me in St Louis (1944)
A Christmas Carol (1999)
Die Hard (1988)
The Bishop's Wife (1947)
White Christmas (1954)
Happy Christmas (2014)
The Holiday (2006)
Miracle on 34th Street (1994)
The Apartment (1960)
The Santa Clause (1994)
We have listed suggestions for those who will spend New Year's Eve at home! Hope you liked our New Year's Eve celebration ideas. We also hope you will have a better year than you wish and make your dreams come true as soon as possible. We wish you an unforgettable year!
---