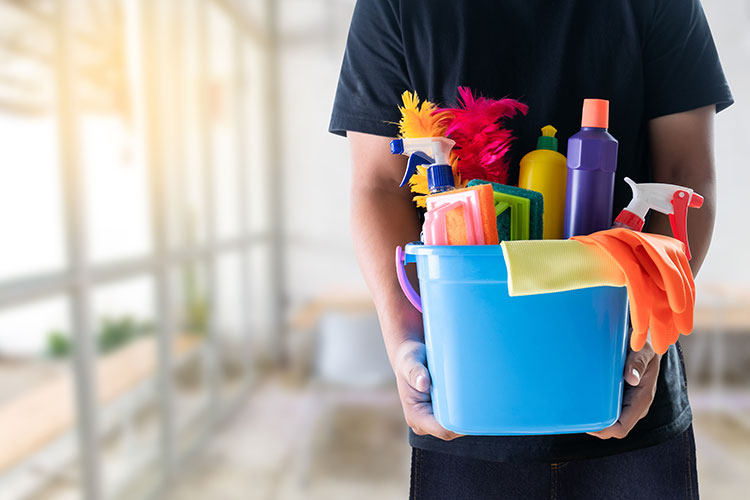 Whether you're looking for a cleaning agency for a domestic or commercial property, choosing one can be somewhat of a challenge. There are lots of cleaning agencies in the UK now that you may not even know where to start. Well, good news. Below, we've created a list of things to look for in cleaning agencies to help you find the perfect one for your needs. So, whether it is a commercial or domestic cleaning agency you are looking for, finding a cleaning agency with the skills and attributes below will help you find the best in your area.
What to look for in a cleaning agency
Reliable
A big reason that many people choose to use a cleaning agency rather than a self-employed cleaner is that an agency is often more reliable. This is because they have more cleaners on staff, so if your regular cleaner is sick, the agency can call in a replacement.
Sadly, not all cleaning agencies offer this service, though. Some cleaning agencies will miss appointments for a variety of reasons, and your home or business can be left in the lurch. When looking for a cleaning agency, try and find one in your area that offers replacement cleaners in the event of a no-show. Also, look at online reviews. See how reliable the cleaners are on a daily basis. Past cleaning customers can give a real insight into if cleaners are always late, if they miss important cleaning tasks and a great deal more.
Trustworthy
Trusting a stranger to come and clean your home or business can be really difficult, particularly if you've had bad experiences with cleaners in the past. Finding a cleaning agency that is trustworthy isn't too difficult nowadays, thankfully.
Online reviews and word of mouth are powerful tools to see how trustworthy a cleaning company is. You can also look into the cleaning company a bit. If the cleaning company states on its website that they vet all of their staff and that they have liability insurance, these are signs that the cleaning company can be trusted.
Fully trained cleaners
Some cleaning agencies do not train their cleaners at all. Others trained their cleaners in their ways of cleaning no matter how much experience the cleaner has. When a cleaning company provides full training to their cleaners, it suggests that the company is invested in the cleaners and has very high standards of cleaning practices.
So, when looking for a cleaning agency, look for one that offers full training to all of their cleaners, no matter how much experience the cleaner had when they joined the company. That way, you'll know that your cleaner cleans to the company's high standards, works hard and knows the tricks they need to tackle daily cleaning tasks expertly.
The living wage
There are plenty of cleaning agencies in the UK that are not paying their cleaners a living wage, and this is an issue for many reasons. If a cleaner isn't receiving a living wage for the work they are doing, this means that the cleaner needs to work a lot more hours. Either for this cleaning agency or another one. This makes the cleaner overworked, tired and stressed. This can lead to the cleaner rushing and possibly missing cleaning tasks. It can also mean they are not as invested in the cleaning as they perhaps should.
Now, this certainly isn't the cleaner's fault. We know that cleaners are extremely hard-working individuals, and most try and do the best they can. However, if you choose a cleaning agency that pays a living wage, the cleaners are more relaxed and more invested in the work. They have an incentive to work hard because they don't need to work two jobs to survive. Plus, higher-paying cleaning agencies often attract better cleaners, too, so the standards of cleaning practices are much higher.
The services they offer
Finally, take a look at the cleaning services that the company offers. If you need regular domestic or office cleaning services right now, then logically, you may look for a cleaning agency that only offers this service. However, what if you need end of tenancy cleaning, a deep clean of your office, or antiviral disinfectant cleaning services in the future. If the cleaning agency you choose doesn't offer other cleaning services you need, you'll need to start your search all over again. Choosing a cleaning agency with more cleaning services than you'll ever need gives you options when you need them.
Finding a good quality cleaning agency can be tricky, but never impossible. Talk with people you know who've used cleaning agencies in your local area. Find honest online reviews and look at the cleaning agency's practices and how they treat their cleaners. By doing this, you'll find a cleaning agency perfect for your needs.
---