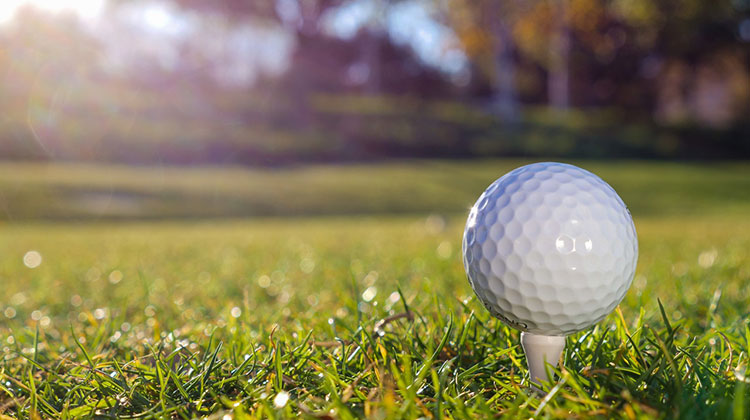 Father's day is just around the corner. It's, therefore, time to start thinking about what to give your dad on this special occasion. If your dad is a golfer, it would be best if you gave him a father's day gift centered around the sport.
When it comes to golf-related gifts, there are tons of options to choose from. But that doesn't necessarily mean that you can gift him anything. You wouldn't want your precious gift to land in the back of a drawer, would you?
Thus, you need to think and choose a gift that your father will not only love but will end up regularly using on his golf outings. To help you out, we have assembled a list of the ten best golf gifts for men you can give your dad for father's day.
1. A Personalized Golf Ball Wall Art
A personalized golf ball wall art is one of the ideal and best gifts for golfers for father's day. It is a collector's item, to say the least.
You can get highly creative with this gift and make it extremely personalized for your dad.
For example, you can have your father's name engraved on the wall art in the center. The wall art will have cut-outs that can perfectly fit golf balls. Your dad can proudly display golf balls from tournaments he has won on the wall art. It will give him bragging rights when he has his friends over for dinner or drinks.
We bet that the golf ball wall art will be a perfect addition to the dad's man cave. Go ahead and buy it to see tears of joy rolling down your dad's eye on father's day.
2. Golfing Lessons From a Pro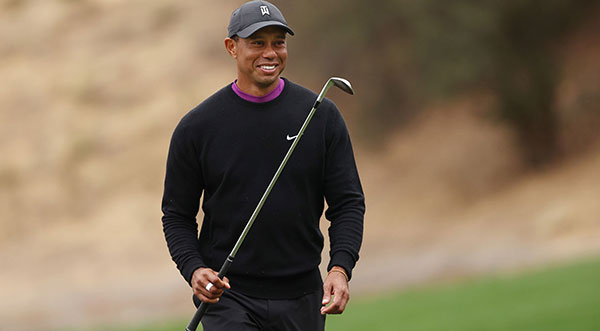 Every golfer loves improving their game. And what better way to do it than learning to play it from the best players in the game.
So, this father's day, you can gift your dad golfing lessons provided by professional PGA players, PGA teachers of the year, professional coaches, and former pro players.
Instead of choosing any random coach, you can opt for golfing lessons provided by your dad's favorite golfer. This will make the gift much more special to him. He will be the happiest man on the planet.
The instructors will surely help enhance your dad's golfing skills. They will make your dad familiar with the intricacies of the game. They will also provide valuable tips and tricks that can help your dad get the most out of their clubs.
Your father can improve on their weaker areas or just have a fun time with the coaches and other players. No matter what, your dad will definitely thank you for this unique and useful gift.
Who knows, your dad might turn out to be the next Tiger Woods or Rory Mcllroy after learning from the pros! Even if he doesn't, he'll have a great time on the course, learning from the best in the game.
3. Golf Watch
If your dad is a tech-savvy person, then a golf watch is one of the best gifts you can get him for this father's day.
A golf watch is a smartwatch that has dedicated features related to the sport. For example, golf watches help players track data such as measuring the distance and trajectory of the shot. This proves helpful for post-round analysis purposes and can help your dad improve his game.
The right golf watch can act like your dad's best coach and caddie and give him an advantage on the course. You can check out the best golf watches to choose the one that you think will be the best suited for your father.
But before buying a watch, make sure that it is tournament-legal if your dad plans on using it in competitive or professional games.
4. Indoor Golf Simulator
Golf simulator for home is gaining popularity among golfers looking to improve their game. They are like a giant 3D golf video game that lets players enhance their golfing skills right from the comfort of their homes.
Players can play golf at some of the most famous courses across the globe with a golf simulator. The simulator also provides valuable insights like the approach angle, ball speed, angle, and others, that can help improve the players golfing skills.
Golf simulators are easy to set up. You will, however, need a spare room to set up the home DIY golf simulator. You can easily use your garage space or unused rooms in your home for the same and surprise your father.
If you want to gift your father a golf simulator, you can check out some of the best golf simulators for the home here.
5. Golf Shorts
Shorts are an essential part of the player's sporting kit as it provides comfort and flexibility. They prove to be more useful during the scorching summer months as they provide the much-required cooling and comfort.
You can opt for classic darker color shorts like black, dark green, navy blue, and others. You can compliment them with light-colored t-shirts like white or pink.
Moreover, you can buy a leather belt to accessorize the shorts and to ensure it remains unmoved at the waist. Your dad will look like a typical professional golf player.
6. Personalized Golf Balls
Replace your father's all-white golf balls with customized ones to add a personal touch. You can print a personalized message, words of encouragement, or golfing puns to bring a smile to your father's face every time he tees off.
Some of the things you can get printed on the personalized golf balls are:
"Happy Father's day"
"PAR-fect Dad"
"May the course be with you"
Your father's name
Your father will be happy, confident, and proud every time he steps on the course and takes a look at the personalized golf ball.
You can also have personalized electric golf trolleys, clubs, and tees to match the golf balls and add an extra layer of personalization.
7. Golf Ball Shaped Drinking Glass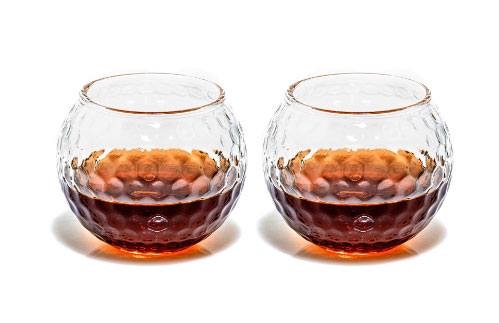 Every golfer likes to take a sip of their favorite liquor after a long day of play. A golf ball-shaped drinking glass can help take the drinking experience to the next level.
The glass will also enhance the aesthetic appeal of your dad's bar counter when put on display. It will catch the attention of his friends, and they will ask where he brought it.
You will, however, need to be careful while handling the glass as it can easily break if not handled correctly.
If you want to buy them, you can check out a few options here.
8. Body Massager
While golf is not as physically demanding as other sports like football or boxing, a long day can definitely lead to muscle soreness and pain.
A massager is a perfect tool to alleviate any muscle tension, soreness, or pain your dad can experience after his outing. There are various massager types available in the market that you can choose from.
We recommend that you buy a massager chair. These devices are easy to use and provide quick relief from body pain and other issues. Thus, this can turn out to be the perfect gift for your dad this father's day.
9. Golf Themed Barbeque Tools
If your golfer dad loves cooking, especially barbecuing, then a golf-themed barbeque toolset will be the perfect gift for him.
A typical toolset contains a fork, spatula, tongs, and grill cleaning tools that are shaped like golf clubs. The items are made of stainless steel. Moreover, they also contain golf ball-shaped salt and pepper shakers.
The items come in an enclosure resembling a golf bag that looks pretty as well as comes in handy for storing the tools.
You can check out our pick for golf-themed barbeque tools here.
Isn't this the perfect gift for your golf and barbeque-loving dad?
10. Aviator Sunglasses
For some golfers, just being a good player isn't enough. They need to look stylish too while playing. If your dad is such a person, then a pair of aviator sunglasses will be a perfect father's day gift for him.
While there are tons of options to choose from, we recommend you buy Ray-Ban aviator sunglasses for your father. These define style and coolness. Moreover, they also protect against harmful UV rays.
If you plan to buy them from online stores like Amazon, make sure that you buy verified "Sold by Amazon" products only. There are many cheap fakes out there, and you might get scammed if you are not alert and attentive.
Parting Thoughts
These were our top ten picks for the best golf gifts for father's day in 2022. We hope that this list will make your task easier in choosing a gift for your father. Regardless of your need, the list has everything a golfer will be happy to get.
Moreover, the gifts are light on the pocket and can be found in online and local stores without any trouble. So, go ahead and make the special day extra special for your father by gifting him an item from this list. We guarantee that he will be extremely happy.
On a concluding note, we would like to wish your father a very happy father's day! He is truly blessed to have a kid like you.
---