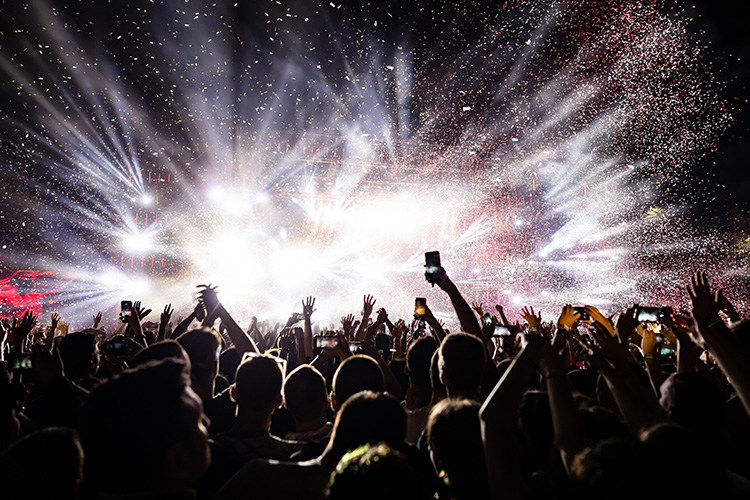 Music festivals are a fantastic way to immerse yourself in music, culture, and fun with like-minded people. Whether you're a seasoned festival-goer or a first-timer, packing the right gear can make all the difference in your experience. To help you prepare for your next Isle of Wight music festival, here's a list of essential items to take with you on the Wightlink to your destination.
1. A backpack
A durable and spacious backpack is a must-have for any music festival. You'll need a place to store all of your essentials, such as water, sunscreen, and snacks, and a backpack is the perfect way to keep everything together and easily accessible.
2. Water bottle
Staying hydrated is key to enjoying a music festival, especially if you're spending a lot of time in the sun. Bring a reusable water bottle to refill throughout the day and stay refreshed.
3. Sunscreen
Protect your skin from harmful UV rays by bringing a bottle of sunscreen with you. Look for a high SPF and reapply every few hours, especially if you're sweating or swimming.
4. Hat and Sunglasses
In addition to sunscreen, a hat and sunglasses can help protect you from the sun's rays and keep you cool.
5. Comfortable shoes
You'll be doing a lot of walking and standing, so be sure to wear comfortable shoes that are broken in and can withstand the terrain. Sneakers, sandals or boots with good support are ideal.
6. Rain Gear
Unfortunately, the weather can be unpredictable, and you don't want to get caught in the rain without proper gear. Bring a rain jacket, poncho or an umbrella just in case it rains.
7. Portable Charger
Your phone battery will most likely not last the whole day, especially if you're taking pictures or videos. Bring a portable charger with you to keep your phone charged throughout the day.
8. Cash and ID
Bring cash with you to buy food, drinks or souvenirs, as not all vendors accept credit or debit cards. Also, don't forget to bring a government-issued ID, especially if you plan on purchasing alcohol.
9. Earplugs
Music festivals can get loud, and prolonged exposure to high decibel levels can cause hearing damage. Protect your ears by bringing a pair of earplugs with you.
10. Wet wipes and Hand Sanitizer
Festivals can be dirty, and you may not have access to soap and water at all times. Bring some wet wipes and hand sanitizer to keep yourself clean and germ-free.
11. Blanket or Towel
You'll want a place to sit and rest in between sets or during downtimes. Bring a blanket or towel to sit on or even take a nap.
12. Snacks
Food and drinks can be expensive at festivals, so it's a good idea to bring some snacks to keep you fueled throughout the day. Granola bars, trail mix, or fruit are great options.
13. First Aid Kit
Accidents can happen, so it's always a good idea to bring a small first aid kit with you. Include items like bandages, antiseptic wipes, and pain relievers.
14. Light Layers
Temperatures can vary throughout the day, so it's a good idea to bring light layers that you can easily put on or take off as needed.
15. Tent and Sleeping Bag
If you plan on camping at the festival, you'll need a tent and sleeping bag. Make sure your tent is waterproof and big enough to fit you and your gear.
16. Toiletries
Don't forget to bring toiletries like toothpaste, toothbrush, deodorant, and shampoo if you plan on camping or staying overnight.
---