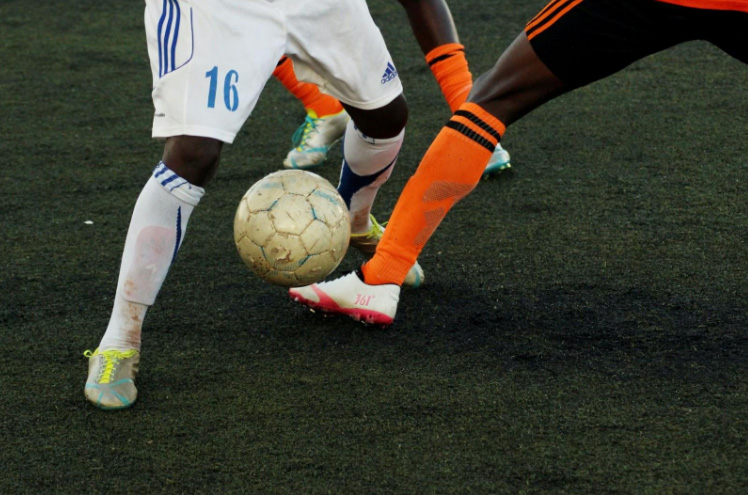 Nowadays, you can watch your favourite TV series, sports, and movies on your mobile device thanks to internet streaming, which has replaced the age when cable operators were the only source of entertainment.
We have looked across the internet to find the top sports streaming services in the UK for your use on digital devices. You may watch your favourite athletes compete live on these streaming services and cheer for your favourite team. BT Sport is one of the big names among the top Sports broadcasters in the UK.
By the end of this blog, you will not only know where to watch UK BT Sport from anywhere but will also be able to unblock other Sports streaming options inside the UK to enjoy any Live games of your choice. So let's start this exciting journey of unlimited live sports streaming!
The Best Sports Streaming Services in the UK
When we talk about the best sports streaming services in the UK, we want to access a website that can live-stream a stream without any buffering, advertisement, or malicious attack. After thorough research, we have found these sports streaming to be the best for UK audiences.
1. BT Sport
BT Sport is an online streaming service that is sports-specific and offered by British Telecom. It hosts various sports channels, ESPN, BT Sport 1, and Europe, so that you can watch Champion Leagues, UFC, MLS, and other sports events.
2. USTVGO
USTVGO is a useful streaming service that offers you a selection of more than 90 stations. You are free to watch whatever you choose, whether it is your preferred sports game or series.
USTVGO offers Disney, ESPN, Golf Channel, and Cartoon Network among its networks. They have divided the chancel into sections for entertainment, news, and sports to make things simpler for you. The TV Guide button, which displays the station, program, and time, may be used to see the channel's schedule so you can enjoy live streaming of your favourite sport.
3. Hotstar
Hotstar offers sports content, movies, and kids' shows, making it appealing to parents and children. Cricket, football, Formula 1, badminton, and e-Sports are among their most popular sports. You can save yourself from the hassle of looking for sports streaming providers if you subscribe to Hotstar.
Although you may only access Hotstar in India, the United States, and Canada, you can stream your preferred sport in the United Kingdom if you are using a VPN service.
4. SonyLIV
SonyLIV is an amazing sports streaming option that doesn't have pop-ups, so you can concentrate on the game. Because of its impressive collection of sports content, SonyLIV is one of the top free sports streaming websites.
Other websites like SonyLIV's simple usability, which perfectly complements the HD pictures on the site making live streaming of a sports event more enjoyable.
5. Fubo TV
fuboTV is a popular favourite of sports lovers because of its sophisticated website design. It has a premium appearance that helps it stand out from the competition. You may browse through a ton of matches and categories on the website.
The NHL, NBA, Champions League, and many other events are all free to watch. You may go and support your local teams because the videos are of great quality for a more immersive experience. It's crucial to remember that the service is only offered in Canada and the United States so you will need to use a VPN to unblock it in the UK.
6. Fox Go
You may re-watch the game on the website or watch live plays using the selection of channels Fox Go gives.
It has a clean site design and no intrusive adverts on the homepage. To stay up to date on the sporting activities, you may watch live matches on the site. You may watch programs produced by FOX Sports on the Big Ten Network, FS1 and FS2, and FOX Soccer.
7. Live TV
Due to its vast range of sports options, which would be too much for the typical sports fan, Live TV has one of the largest sports streaming hubs among websites that offer free streaming content. You may select your favourite game from a wide variety of options, including boxing, baseball, racing, cricket, and football, among many others.
You may browse multiple matches, get scores, and enjoy any sport event you want, thanks to an extensive collection of sports categories offered by Live TV.
Conclusion
If you are a die-hard sports enthusiast, you will love our pick of the best streaming sites in the UK. Remember that all of these streaming services are not available in the United Kingdom, so you will need to change your location via a VPN to unblock them.
Whether you are a fan of football, hockey, cricket, car races, or any other sports events – our favourite sports streaming services offer something for everyone. So, call your friend over and cheer for your favourite team!
---