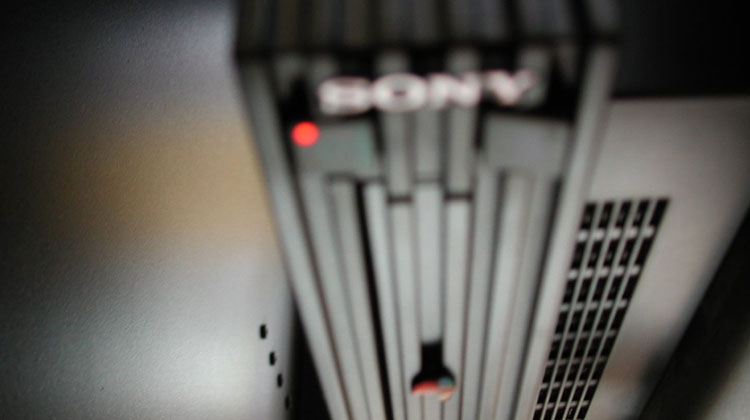 HBO Max is one of the most popular streaming services that everyone is talking about. The network has been behind some classic TV series such as Game of Thrones, The Wire, The Sopranos, and many more. So it's no surprise why it's one of the most in-demand streaming platforms since its launch in the US.
Speaking of being in-demand, Playstation is the most popular gaming console in the world. If we talk about numbers, Playstation has 106 million units sold as of 2019.
Being so popular, streaming HBO Max on it is the best way to enjoy your favorite movies and TV shows.
However, HBO Max is only available in the US, Latin America, Caribbean, and Europe. It is highly unlikely that the service will be making its way to the UK anytime soon.
So, if you are wondering how to get HBO Max on PS4 in the UK, there is a workaround. With the help of a VPN (a virtual private network), you can access HBO Max in the UK.
How to watch HBO Max on PS4 in the UK?
If you live in the UK and want to watch HBO Max shows and movies on your PS4, follow these steps to set up a VPN to stream HBO Max.
In this example, we will be using ExpressVPN as it offers a MediaStreamer Smart DNS feature that allows you to stream geo-restricted sites on gaming consoles, including PS4.
Subscribe to ExpressVPN
Visit ExpressVPN's website and log in to your account
From the home page, select 'Set Up More Devices'
Choose PlayStation and note down MediaStreamer IP addresses
Power on your PS4
Head over to XMB > Settings > Network Settings > Internet Connection Settings
Select OK > click Custom
Enter your DNS IP address associated with MediaStreamer and click OK
Reboot your PS4
Go to the PlayStation Store and search for the HBO Max app
Download the app and sign in to your HBO account and enjoy streaming in the UK
That's it. You can now watch HBO Max on your PS4 from the UK. HBO Max is also available for PS5, and you can follow the steps mentioned above to stream your favorite shows and movies on your PlayStation in the UK.
Apart from PS, you can also stream HBO Max in the UK on other devices, such as Smart TV, Android TV, Xbox, smartphones, laptops, PC, and more. In addition, you can also cast HBO Max on other devices.
How to subscribe to HBO Max in the UK?
HBO Max is a paid streaming service costing $14.99 per month. It offers great shows and movies from various production houses, including all the recent and upcoming movies of Warner Bros, after their deal with HBO.
To watch HBO Max on PS4 in the UK, you will need to subscribe to the service. The problem is that you cannot use your British credit cards and PayPal to sign up for HBO. You need a US credit card or a payment method. Thanks to gift cards, you can now sign up for HBO Max in the UK easily. Here's how:
Go to Mygiftcardsupply.com and buy an HBO Max gift card
Pay for the card online, and you will receive the code in your email
Visit the HBO Max website and click the option "Redeem your Gift Card"
Now, enter the gift card number that you received in your email
You will also need to enter a US zip code as well. Luckily, you can use any zip code from Google
Fill out the form and other information and click Sign Up
Head over to play.hbomax.com and sign in to your account
That's it. You can enjoy streaming exclusive shows and movies on HBO Max in the UK
Popular shows and movies to watch on HBO Max in the UK
If you have signed up for HBO Max and have set up the VPN on your PS4, here are some of the best movies and shows you can watch on HBO Max:
Titans Season 3
Raised by Wolves
Gossip Girl
Zack Snyder's Justice League
Dune
Malignant
The Suicide Squad
Game of Thrones
Friends
Big Bang Theory
Love Life
Genera+ion
Made for Love
Doom Patrol
Amarres
Legendary
Watch HBO Max in the UK via Sky Atlantic
Viewers in the United Kingdom can also watch HBO Max shows and movies via Sky Atlantic. HBO Max is not officially available in the UK because of HBO's deal with Sky that runs through 2025. However, Sky TV has the right to broadcast HBO shows and movies in the country.
Sky Atlantic has almost 40% of the HBO programming, including shows from other American channels such as Showtime, AMC, and more. So, you can watch HBO Max content on Sky Atlantic as well.
Keep in mind that upcoming shows and movies such as House of the Dragon (2022), King Richard, and more will not be available on Sky immediately after their premier. You will only be able to stream the latest titles after 30 days of their cinema release.
So, if you want to enjoy exclusive shows and movies on HBO Max right after their premier, you can connect to a VPN and access HBO Max on your PS4 in the UK. So now, you don't have to wait to enjoy your favorite movies and shows online.
---