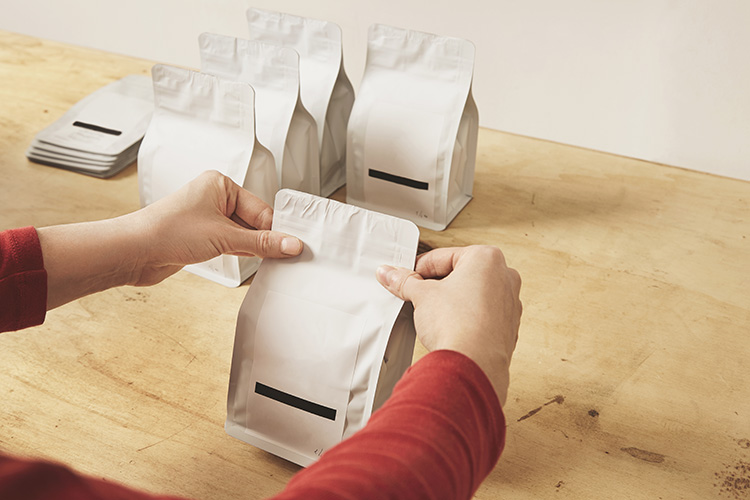 In today's fast-paced, globalized world, food safety has become an increasingly important concern for both consumers and manufacturers. Ensuring the integrity of food packaging is essential in maintaining the quality, freshness, and safety of food products. One of the key aspects of this process is reliable packaging seal detection. Innovative solutions such as seal-check.pro, an online vacuum leak detector, offer a highly effective way to maximize food safety by accurately and efficiently detecting any issues with packaging seals. In this article, we will explore the importance of packaging seal detection in food safety, the benefits of using an online vacuum leak detector, and the features that make seal-check.pro an indispensable tool for food manufacturers.
The Importance of Packaging Seal Detection in Food Safety
Packaging plays a vital role in preserving the quality of food products, protecting them from contamination, and extending their shelf life. A crucial aspect of packaging is the integrity of the seals, as faulty seals can lead to spoilage, contamination, or even the growth of harmful pathogens. Consequently, ensuring the effectiveness of packaging seals is essential for maintaining food safety and preventing product recalls.
In addition to consumer safety, proper seal detection can also improve a manufacturer's reputation and reduce the financial impact of product recalls or waste. With the increasing demand for high-quality, safe food products, manufacturers must prioritize effective packaging seal detection solutions to remain competitive in the market.
Online Vacuum Leak Detector: A Revolutionary Solution
Traditional methods of seal detection, such as manual inspection or water bath testing, are time-consuming, labor-intensive, and prone to human error. To address these challenges, modern technology has paved the way for the development of online vacuum leak detectors. These detectors offer a non-destructive, accurate, and efficient way to inspect packaging seals, ensuring the integrity of food products and maximizing food safety.
Seal-Check.pro: Maximizing Food Safety with State-of-the-Art Technology
Seal-check.pro is an advanced online vacuum leak detector designed to provide food manufacturers with a reliable, efficient, and accurate method of detecting packaging seal issues. By incorporating cutting-edge technology, seal-check.pro offers a range of benefits that make it an indispensable tool in the food industry.
1. Non-Destructive Testing
One of the most significant advantages of seal-check.pro is its non-destructive testing method. Unlike traditional water bath testing, which may damage packaging or compromise product quality, seal-check.pro uses a vacuum chamber to detect leaks without harming the packaging or its contents. This ensures the food products remain intact and fit for consumption.
2. High Accuracy and Sensitivity
Seal-check.pro's advanced technology allows for unparalleled accuracy and sensitivity in detecting even the smallest leaks in packaging seals. By quickly and efficiently identifying any issues, manufacturers can take immediate corrective action, ensuring the safety and quality of their products.
3. Real-Time Data and Reporting
With seal-check.pro, manufacturers can access real-time data and reporting on their packaging seal integrity. This online platform provides valuable insights and analytics that can be used to optimize production processes, reduce waste, and improve overall product quality.
4. Increased Efficiency and Cost Savings
By automating the seal detection process, seal-check.pro significantly reduces the time and labor required for manual inspections. As a result, manufacturers can achieve increased efficiency and cost savings, allowing them to allocate resources to other critical aspects of their operations.
5. Enhanced Traceability and Compliance
Seal-check.pro's comprehensive reporting capabilities also aid in meeting regulatory requirements and maintaining traceability throughout the supply chain. With detailed records of seal integrity and testing results, manufacturers can demonstrate compliance with food safety regulations and minimize the risk of product recalls.
6. Scalability and Integration
Designed with scalability in mind, seal-check.pro can be easily integrated into existing production lines or adapted for new facilities. This flexibility enables manufacturers to implement seal-check.pro across multiple production lines or facilities, ensuring consistent and reliable packaging seal detection throughout their operations.
7. User-Friendly Interface
Seal-check.pro features an intuitive, user-friendly interface that allows operators to easily monitor and manage the seal detection process. With clear instructions and visual aids, even those with limited technical knowledge can efficiently use the platform, reducing the learning curve and ensuring seamless adoption.
8. Continuous Improvement and Support
As a cutting-edge online vacuum leak detector, seal-check.pro is continuously updated and improved to ensure it remains at the forefront of packaging seal detection technology. Users can also access dedicated support from the seal-check.pro team, ensuring they always have the guidance and assistance they need to optimize their seal detection processes.
Reliable packaging seal detection is essential for maximizing food safety and maintaining product quality. With the increasing demand for safe and high-quality food products, manufacturers must prioritize the adoption of advanced seal detection solutions such as seal-check.pro. By leveraging the power of an online vacuum leak detector, food manufacturers can enjoy a range of benefits, including improved accuracy, efficiency, and cost savings.
Incorporating state-of-the-art technology and a user-friendly interface, seal-check.pro is an indispensable tool for food manufacturers looking to optimize their packaging seal detection processes and ensure the safety and quality of their products. With the support and continuous improvement offered by the seal-check.pro team, manufacturers can stay ahead of the competition and meet the ever-evolving demands of today's food industry.
---