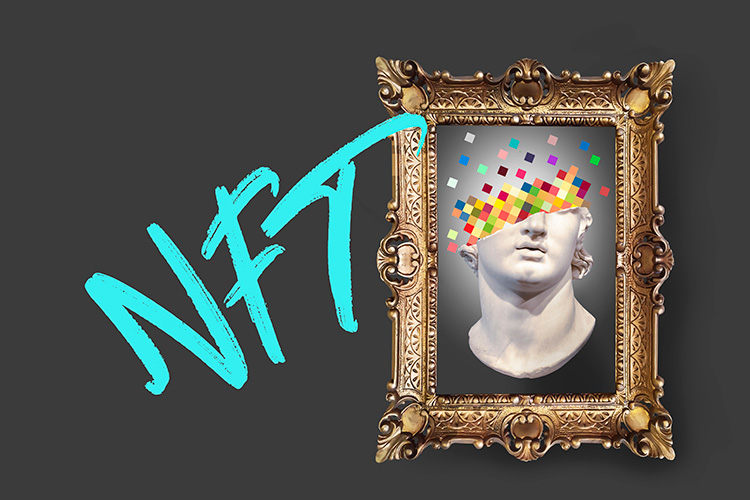 If you're an artist, then chances are you have heard about NFTs and how artists are making huge profits from tokenizing and selling their artwork on the blockchain. No matter what kind of art you create, this new and emerging market is worth getting into. However, if you have never traded NFTs before, there is a bit to learn first. The good news is that turning your artwork into an NFT to sell is not a difficult process, and you don't need a lot of technical know-how.
What are NFTs?
First of all, let's get clear on what an NFT actually is. NFT stands for Non-Fungible Token. These are crypto tokens that can be in the form of artwork, digital assets, videos, photos, collectibles, game items, and more. They are unique and irreplaceable, and cannot be replicated or duplicated, which adds to their value. And, since they are non-fungible, they cannot be mutually exchanged with one another. Each asset is unique and no two are identical.
Creating a Crypto Wallet
Before you get started with turning your digital art into NFTs and selling on an NFT Trader Marketplace, you will need to create a crypto wallet. This is important as you will not only be using it to sell or buy NFTs, but also paying marketplace fees. There are several crypto wallets that you can set up, but first make sure that it is compatible with the marketplace you will be using.
Adding Funds to Your Wallet
In order to create an NFT, you'll first need to mint them. Minting comes with a small fee known as a 'gas fee' that needs to be paid so that the transaction is completed. However, as of 2021, most NFT marketplaces charge this fee to the buyer rather than the seller, as the NFT is minted at the point of sale. That being said, it's still a good idea to add some funds to your crypto wallet for paying other fees, and for buying any NFTs you want.
Creating an NFT
The process of creating an NFT is fairly straightforward and simple. Firstly, you will need to choose the NFT marketplace that you want to use and connect your wallet. Then, create a collection and create your NFT item, whether it's digital art, a photo, or something else. Create your token on the platform and set properties, royalties percentage, and edition. Then, start the minting process – or list the NFT for sale, for the minting process to be started when it is purchased. Most NFT marketplaces will have simple step by step guides that you can follow when creating an NFT for the first time, so there's no need to worry if you are new to the whole process. You don't need to know how to code, and most of the time, it simply involves signing up to the marketplace, connecting your wallet, and uploading your art ready to tokenize.
No matter what kind of art you create, there are plenty of reasons to consider getting involved in the increasingly popular NFT marketplace.
---