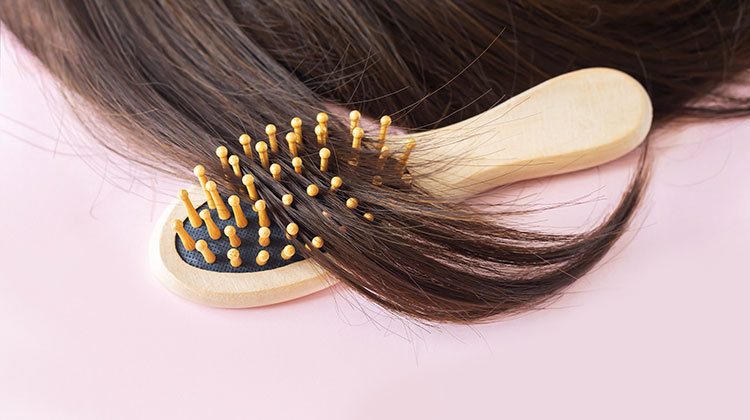 There are a lot of wigs on the market nowadays. These wigs are available in various styles, lengths, hues, and density levels. These wigs will undoubtedly improve your appearance. HD Lace wigs and Transparent Lace wigs are two types of wigs that are still comparatively unknown in the hair business. It's tough to tell them apart because they're practically identical. Both the HD lace wig and the transparent wig have an invisible hairline and are high-quality, which will last longer. Your decision between these two fashionable wigs will be determined by your hair objectives and the amount of money you are ready to spend on hair.
HD is the abbreviation for high definition. The lace substance is also known as Swiss lace, and it is virtually unnoticeable when applied to the scalp. Of course, this gives the user a natural and undetectable hairline. This lace is ideal for women with thinning hair since it allows them to obtain their desired features. HD lace wigs have grabbed the hair business by storm, despite being a new technique. These wigs have the finest material, which is delicate, silky, and lighter than traditional lace. HD lace wigs have a natural-looking hairline that blends in with the skin. Because these wigs are much like ordinary wigs, they may be bleached and coloured to suit your skin tone. One of the nicest aspects about HD lace wigs is that it doesn't matter what colour the wearer's skin is; the lace will still match. The wigs' knots are indeed pre-bleached, which saves you time.
HD Lace Wigs Benefits
HD lace wigs are popular among ladies for a variety of reasons
Undetectable Hairline
HD lace wigs mix beautifully with various skin tones; therefore, no bleaching is required
They don't require glue, making them ideal for persons intolerant to glues and adhesives
They help to keep the natural hair healthy
They are pre-plucked
They provide the wearer with a more natural appearance
They are adaptable in terms of style
HD lace wigs are simple to care for
Cons of HD Lace Wigs
The fabric can easily break even though the lace is very thin and fragile. HD lace wigs may be very costly.
A transparent lace wig is made of lace available in a variety of translucent hues. Dark and light brown to medium brown and translucent are the most common colours. The lace is usually Swiss or French in origin. On the other hand, Swiss lace is more commonly utilized because of its softness and ductility.
The only difference between the transparent lace wig and the original lace wig is that the lace colour is translucent and undetectable. This is why the blonde bob wig is frequently called an invisible transparent lace wig. These wigs may also be coloured and bleached to complement your skin tone, precisely like ordinary wigs. Again, no matter your skin tone, these wigs will look great on you.
Pros of a Transparent Lace Wig
They may beat your skin tone, particularly if you get the right hue
It is pre-plucked, which saves you time
It's an excellent option for a wig, particularly for novices and those who aren't used to wearing ordinary wigs
It increases breathability, making you feel at ease while wearing them
They provide the wearer with a more natural appearance than traditional lace fronts
They are pretty adaptable
You don't have to use glue to put them together. As a result, they're an excellent choice for persons who are sensitive to glues as well as adhesives
>The Drawbacks of Transparent Lace Wigs
These wigs do not have the same level of transparency as HD lace wigs
They come in various colours, making it tough to choose the proper one, especially if you're buying them available on the internet and the photographs aren't clear
Unlike HD lace wigs, these wigs do not melt
They do not provide the same level of breathability as HD lace
They require more customization than HD
Conclusion
We can tell that HD lace wigs are superior to transparent lace wigs. Both, however, are attractive and give users an imperceptible hairline, giving them a more natural appearance. When it comes to deciding amongst these wigs, your budget and your particular taste and preference will be vital. Choose an HD lace wig if you aren't on a restricted budget. However, the transparent lace wig is still an option if your money is restricted. After all, you won't be missing out on anything!
---